Balsamic Chicken Salad with Lemon Quinoa
Crisp and juicy pan fried chicken in balsamic, garlic and olive oil, mixed into an incredible loaded salad with Kalamata olives, Feta, Lemon flavoured Quinoa and sweet grape tomatoes.
Is it just me, or is this thing for real..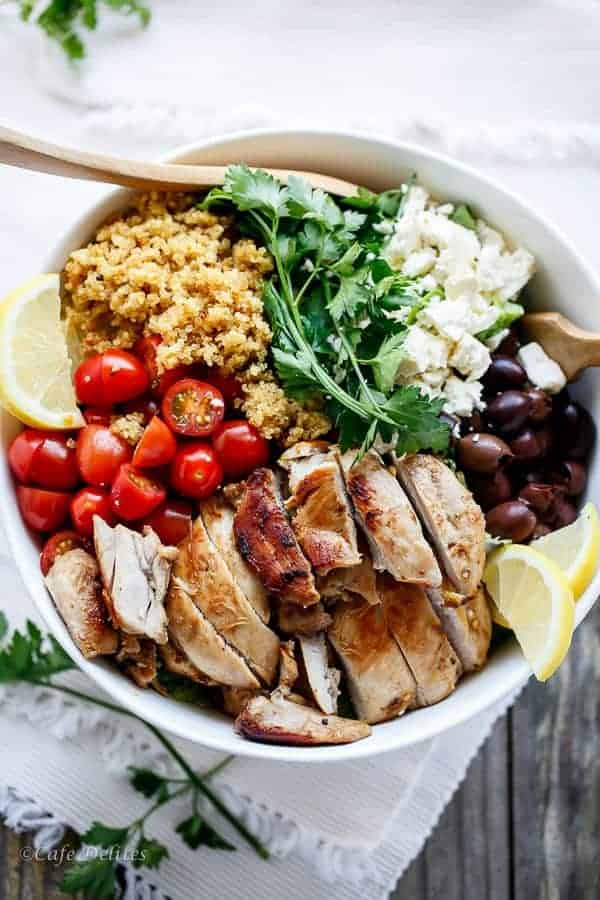 After a week of internet f-ups, telephone cut-outs and car issues…I needed something fast.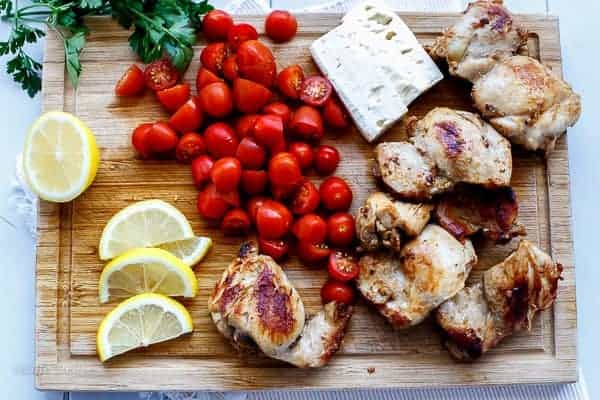 This was it. Oh boy, was this it.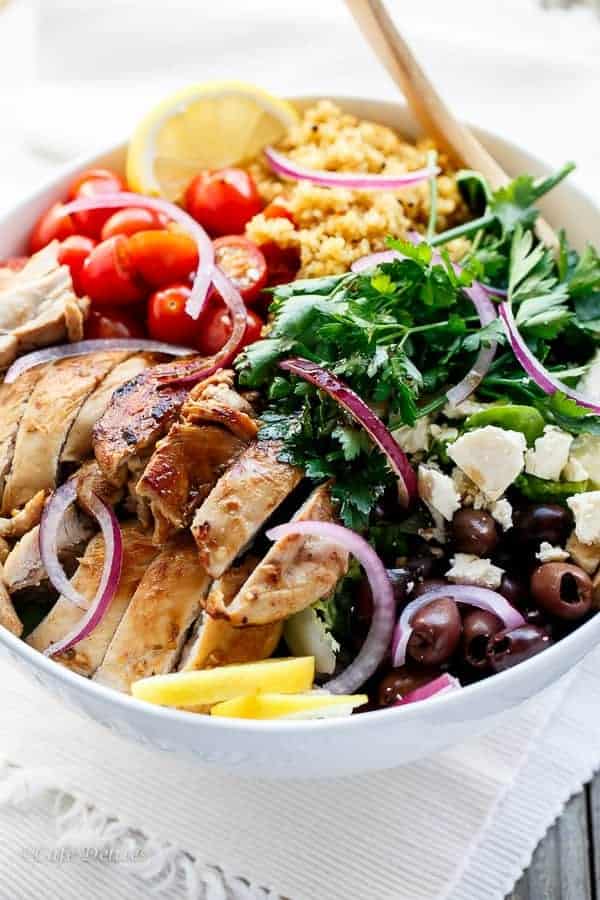 This was one of those: quick-raid-the-fridge-and-get-as-many-things-as-you-can-fit-into-your-arms-before-something-falls-and-smashes-and-breaks-your-toe-then-you-end-up-in-the-emergency-room type situations.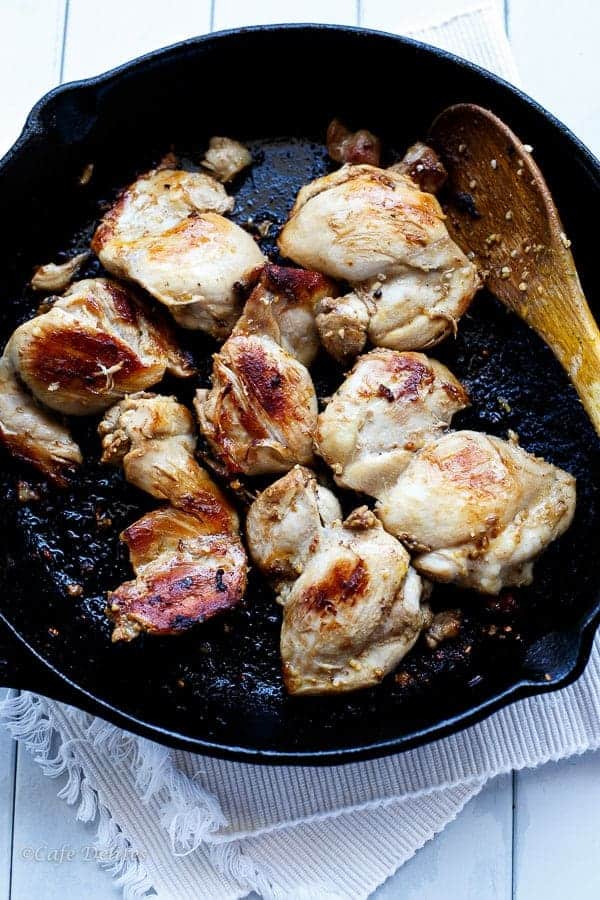 Grabbed what I could as fast as I could to make whatever I could come up with in under 10  minutes – so much pressure when the whole family is looking at you with giant expectations.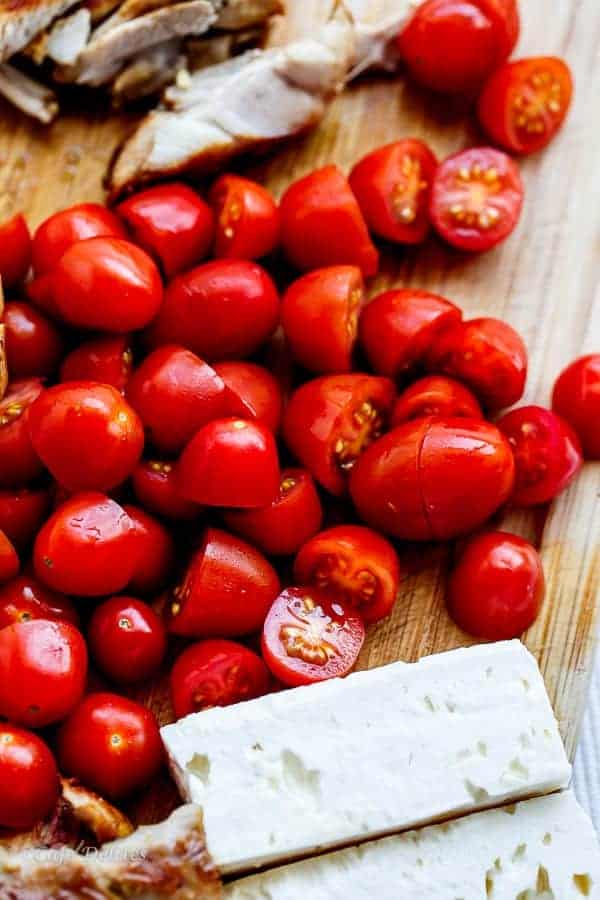 I love olives. Have I ever told you that? Especially Kalamata. There's something so special in the saltiness that takes to to a Greek island somewhere that I've only ever been to in my sleep. Somewhere hot. Somewhere secluded with blue clear waters, and crystal blue skies.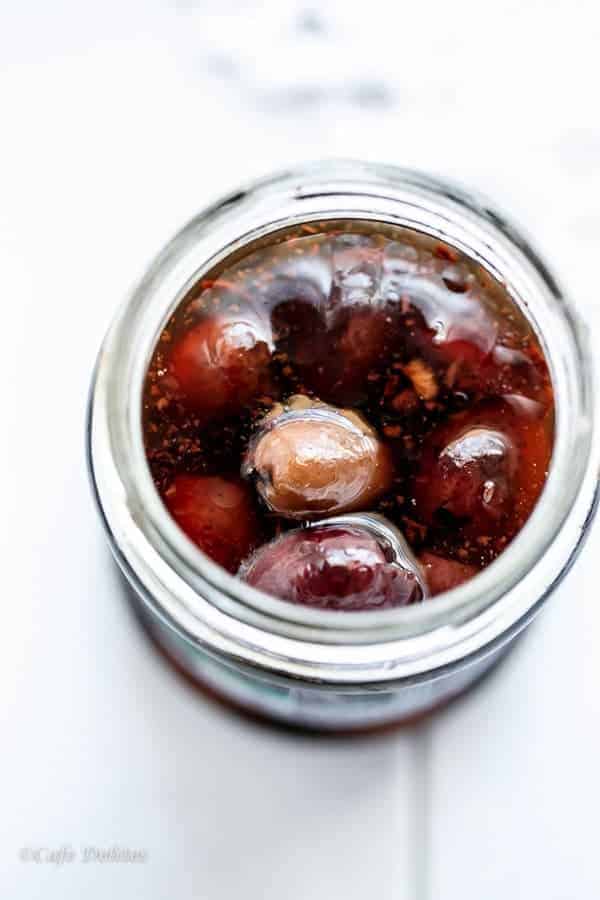 And steaming, crispy, fresh outta the pan-fried chicken, drunk in Balsamic and garlic flavours. Dumping quinoa full of Lemon-y perfection on top of this with creamy Feta and those sweet, bursting-with-tomato-juices grape tomatoes….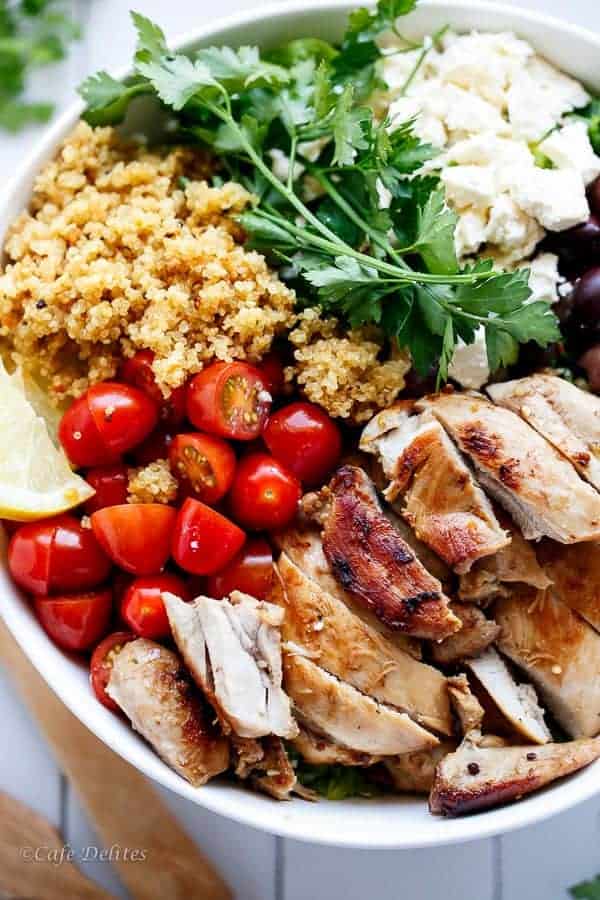 And you know what? The husband said, 'you don't even get this type of food in a restaurant. This is full of flavour. It's really good.'
Hold the phone. Say whaaaat? And the dressing took this to a whole other playing field of Balsamic tang and garlic olive oil craziness exploding on every taste bud because every flavour just.fits.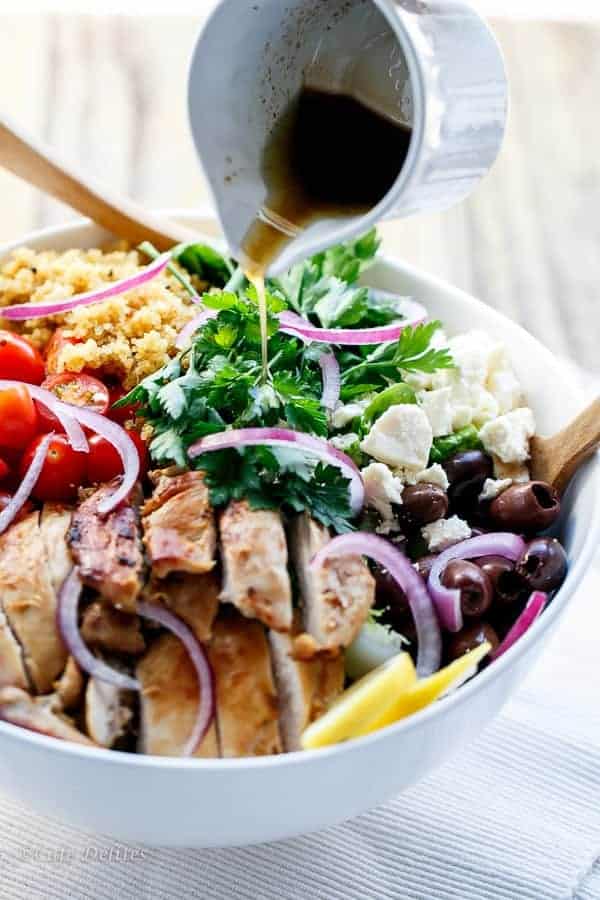 Try this people. It's a warm salad. Its a flavourful salad. It's a happy salad that will bring you a happy time.