Espresso Fudge Brownies with Mocha Swirl Cookie Dough
This is one of those mergers where 3 different cravings became one….and they lived happily ever after.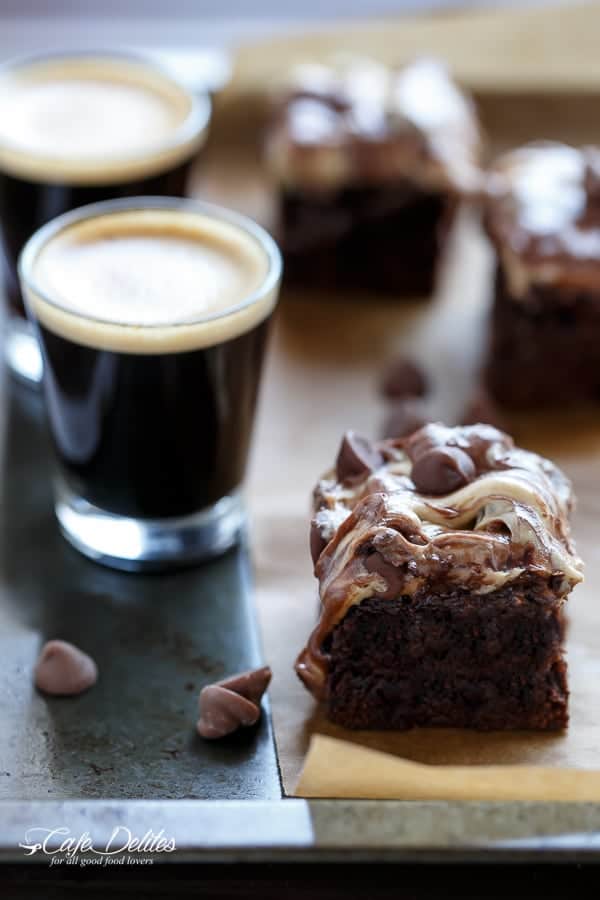 Super fudgy Espresso Brownies meets cookie dough topping. But, not just any cookie dough. No, no, do not be fooled.
This hybrid creation is Mocha flavoured cookie dough swirled with original cookie dough. Just because I couldn't make my mind up. This would be one of those occasions where I'm actually thankful for my indecisiveness. Thank you voices in my head.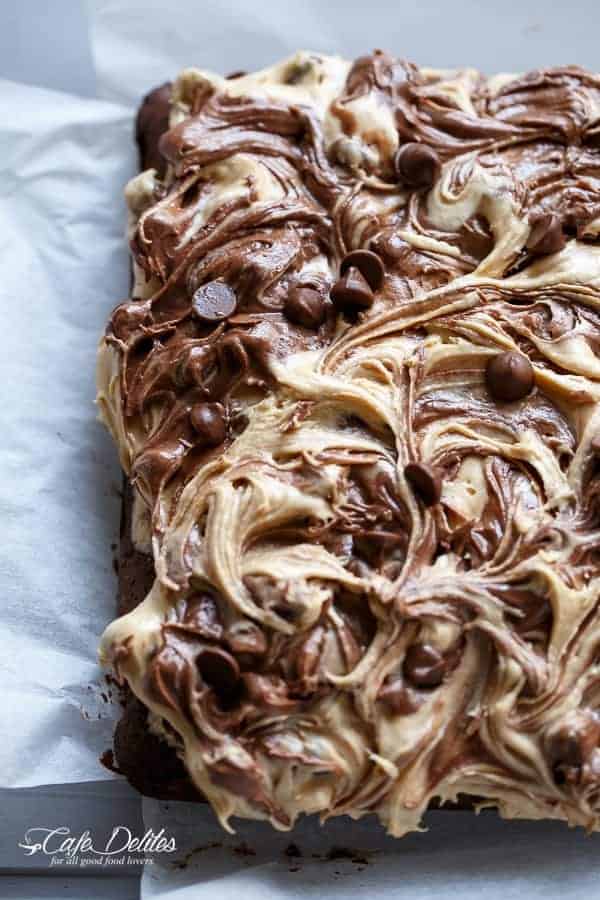 Coffee + chocolate + cookie dough = one of the best brownies we've ever had in our our lives. I searched all over the place to find a mocha flavoured cookie dough….mostly to confirm I'm normal and it's been done before by someone as equally mad as me. Turns out…I'm not normal. There's no mocha flavoured raw cookie dough to be found. But. Now there is.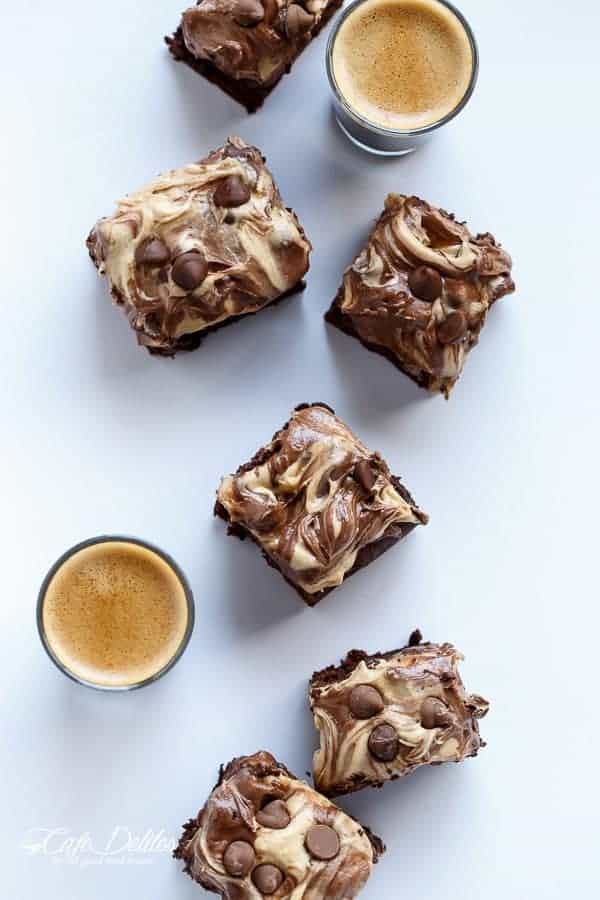 Super fudgy. Super chocolatey. And not as many calories as they look.
2 different cookie dough flavours hit these brownies in ways you wouldn't believe even if I told you. Egg-free and safe for copious amounts of consumption.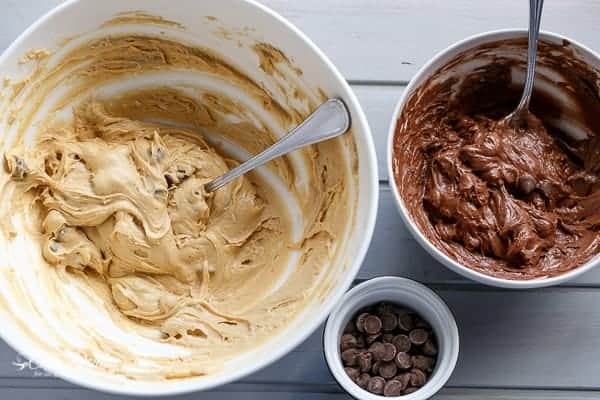 Because I tried the whole topping-them-with-one-flavour-only-and-wasn't-impressed.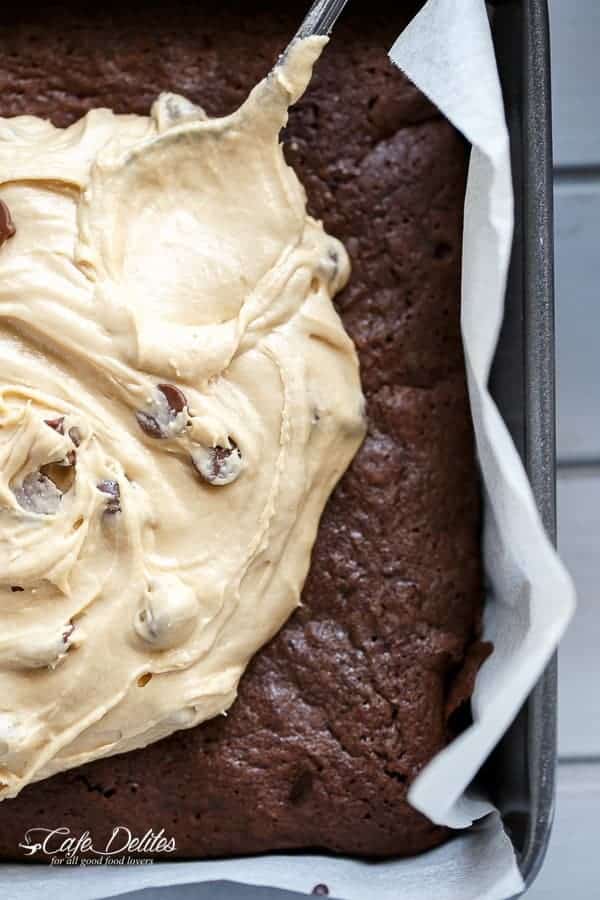 But with two flavours? Holy caffeine.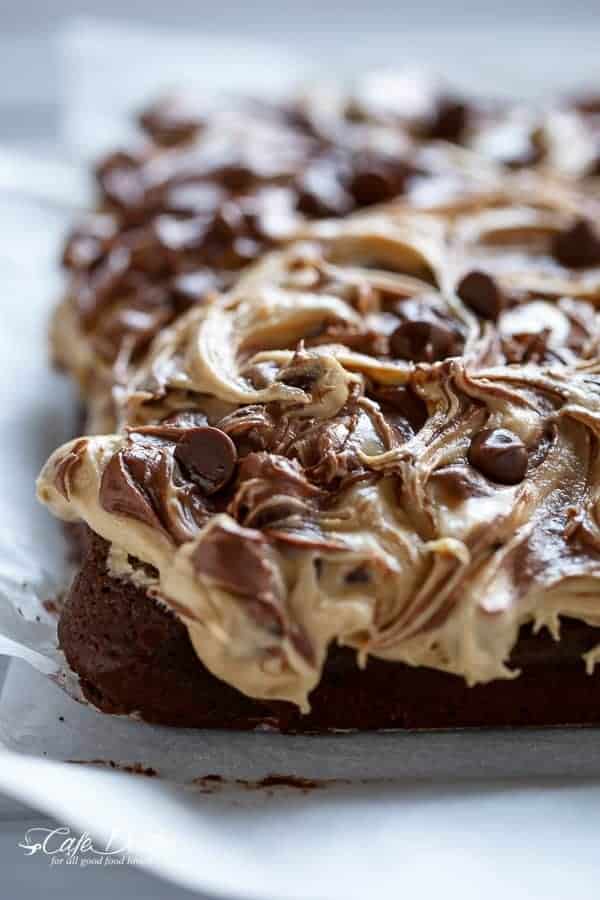 This is where I was singing, 'I'm a slaaaaaave for you,' the whole entire time while shooting these things. Yes, they're messy. Yes, they're completely outta control. But isn't all chocolate supposed to be like that? I mean, isn't that the stuff brownies are made of? With a serious hit of coffee in these, it's enough to wake you up three times over.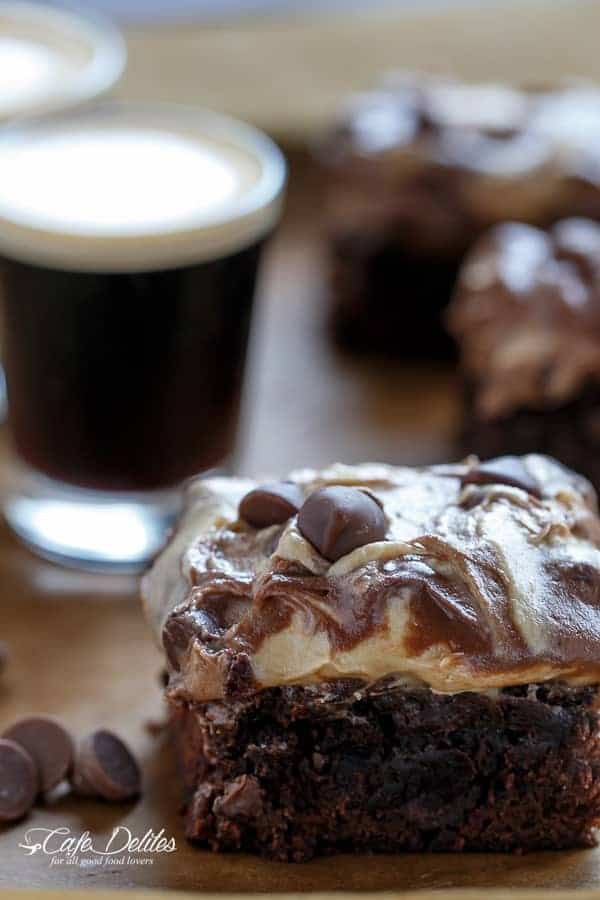 0