Lamb and Feta Salad
This beautiful salad was made with love. I found beautiful fresh and creamy Feta out grocery shopping, and I had to try it. And WOW! Such a beautiful cheese!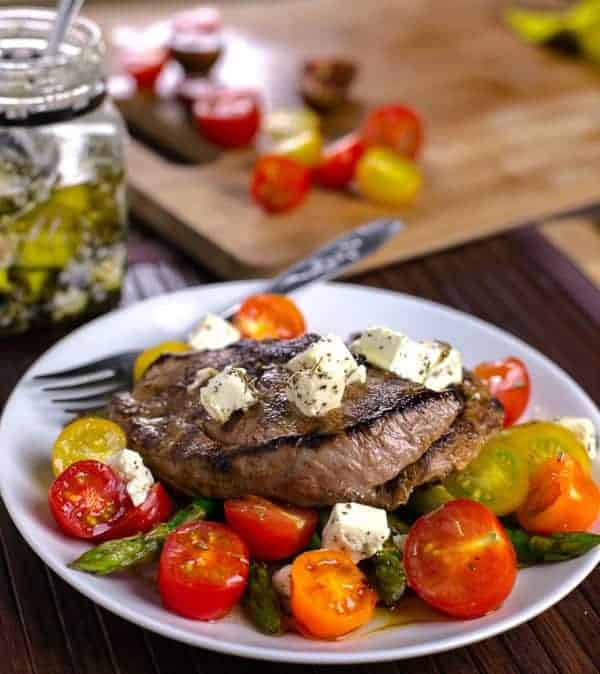 Pairing this Feta with grilled lamb steaks is the perfect marriage made in heaven. Oh, yes it is! This meal literally took 10 minutes to prepare. One of those quick meal fixes with fresh and juicy cherry tomatoes, garlic olive oil and grilled asparagus! The whole family was singing praise! Halelujah!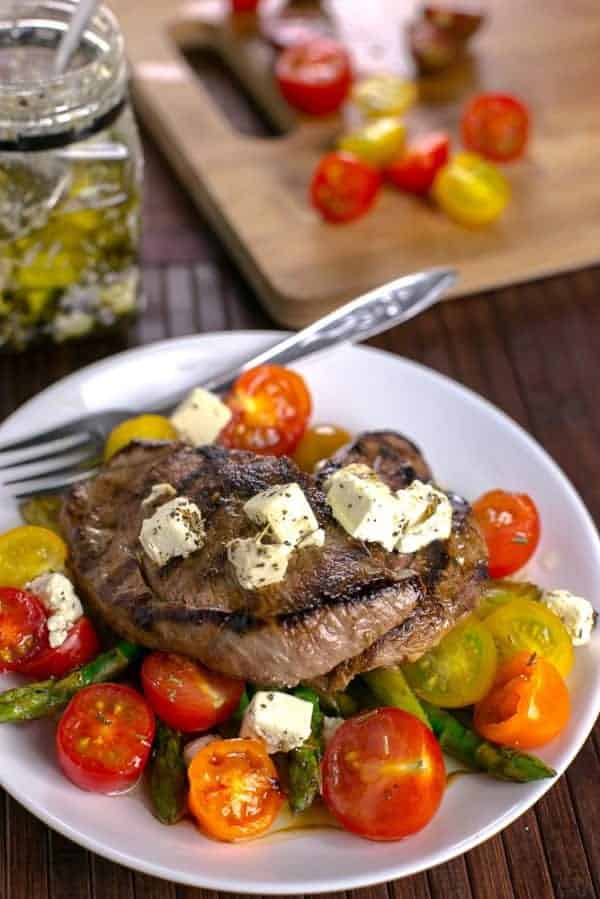 See? Fresh and crisp!