Pumpkin and Bacon Stuffed Portobellos with Browned Butter Sage
Here I go stuffing something again. Seems I'm fixated on stuffing things into other things, like avocados with cheesy eggs, portobellos with caprese, bolognese into sweet potatoes, spinach and ricotta into zucchini cannelloni, and of course skillet cookies with Nutella.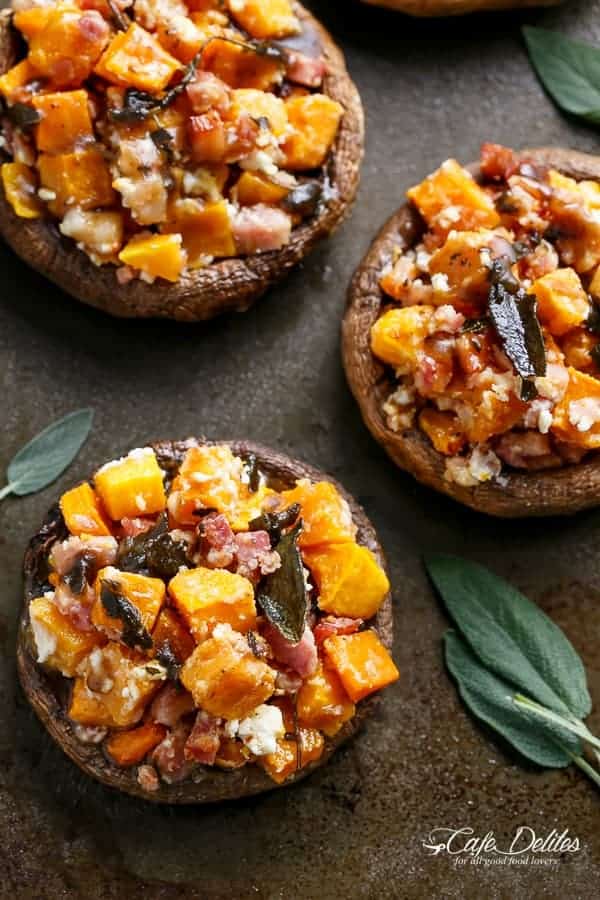 And apparently I needed to stuff portobellos. Yet again.
Roasted pumpkin smothered in garlic; crispy bacon and goats cheese stuffed portobello mushrooms drizzled with a browned butter and sage sauce. Lord help me. Because I also apparently have an obsession to browned butter. Browned butter honey garlic salmon….browned butter (low carb) cookies…well. You get my drift.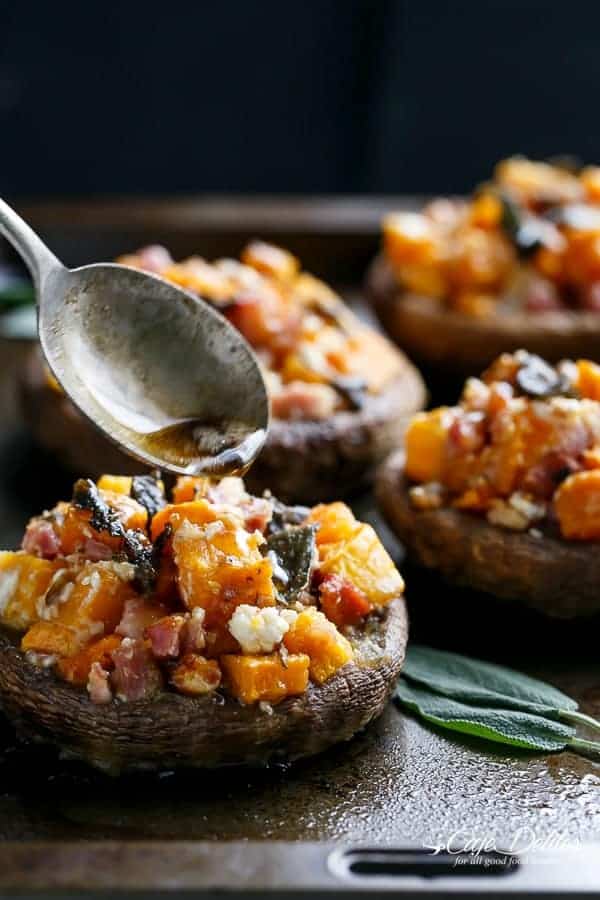 This all started before a get-together where I was the designated provider of food…after all I have a blog I must have recipes coming out of my ears (or so it seems).
What I wanted to bring was crostini. However, most of the people I associate with are on the no bread train…and taking crostini into a no bread zone would create chaos.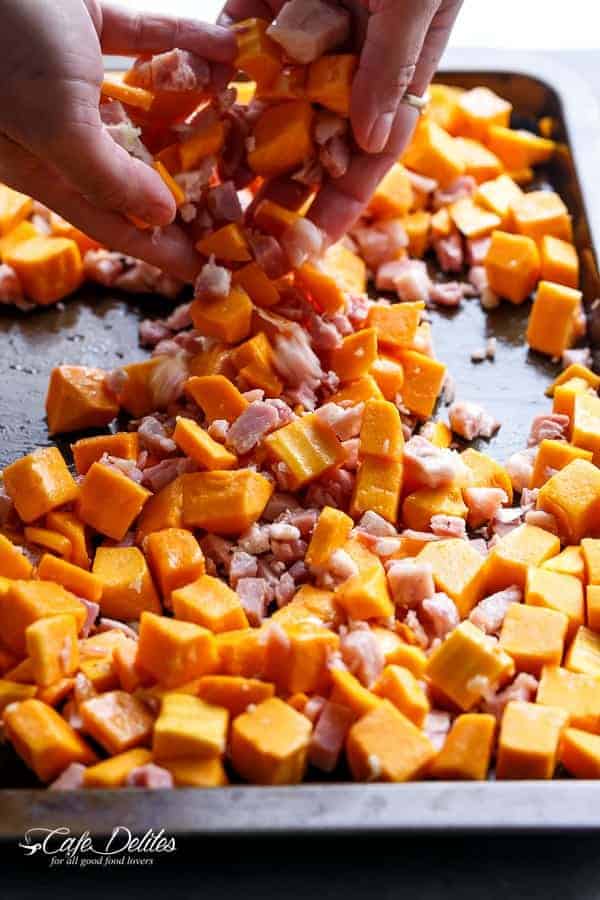 You know you've done something right when a room filled with hungry women grows quiet, with escaped moans here and there and looks of absolute pleasure being thrown in my direction. Any man would have loved to be in my shoes.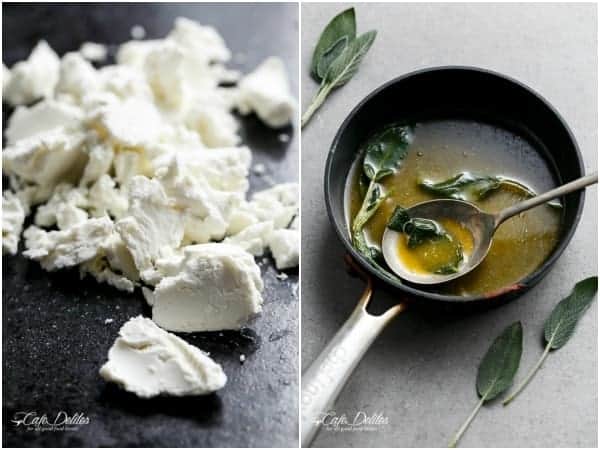 Picture this: a tray of pumpkin roasted in garlic, smothered in melted butter and sage, with crispy bacon and goats cheese nestled in-between each golden pumpkin piece.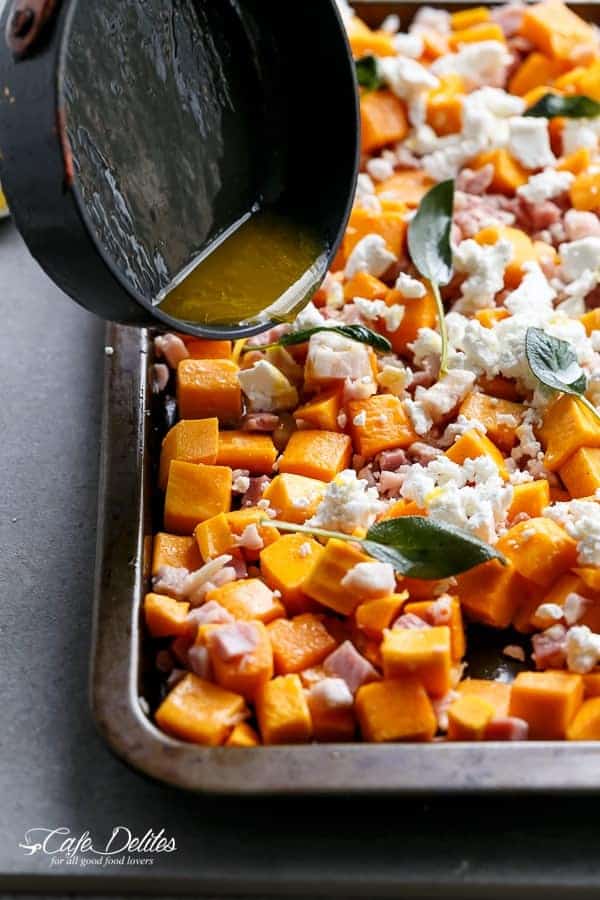 Only to be drizzled in browned butter and crispy sage leaves in the end…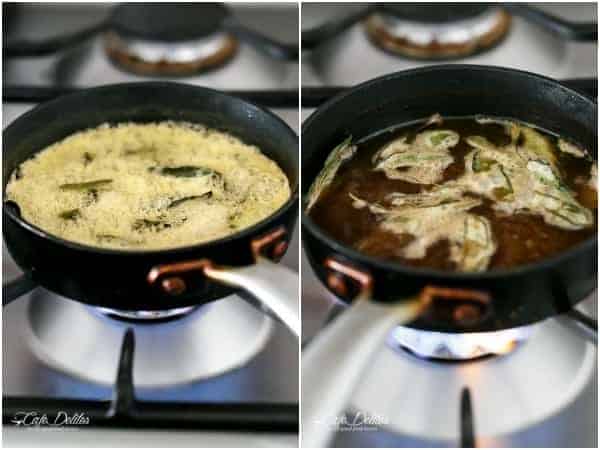 I repeat: a room full of quiet woman. And children.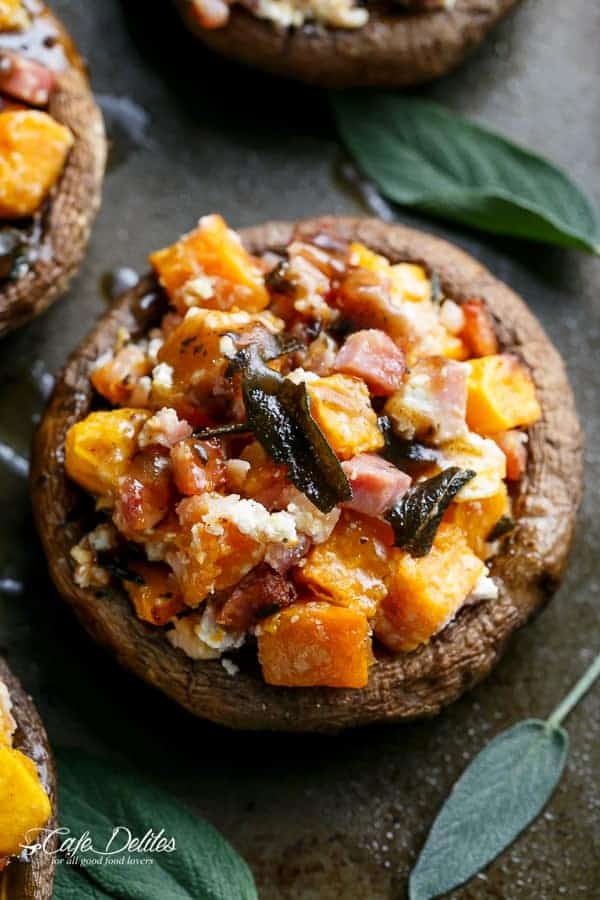 0