Huevos Rancheros Tortizza (Tortilla Pizza)
Huevos Rancheros…meet pizza. He's probably one of the best things to have happened to you. Well, today any way.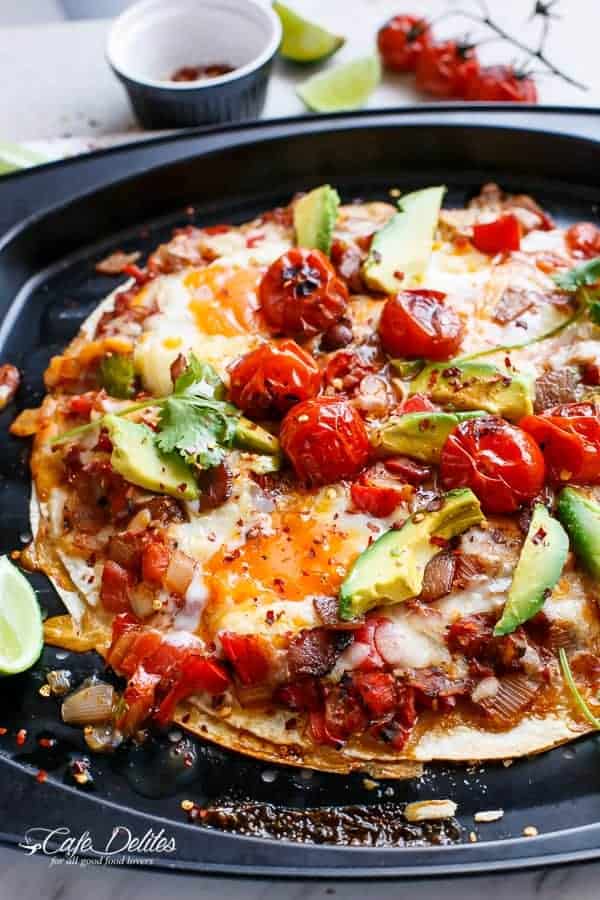 The classic Huevos Rancheros baked on Tortillas…in the oven…with melty cheese on top. This was THE best and ultimate breakfast for a Sunday morning.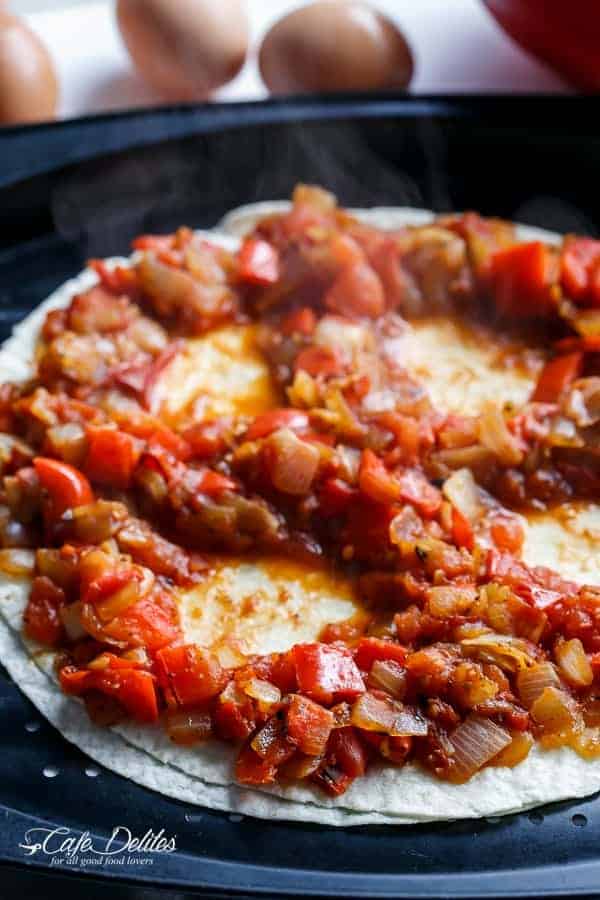 This Salsa is a little more rustic rather than the normal pureed salsa that goes with Huevos Rancheros, but you can puree your salsa or use store bought. But…this salsa took this pizza right back to the rustic place I've been searching for.
With egg craters. Aka salsa rings to fit the eggs.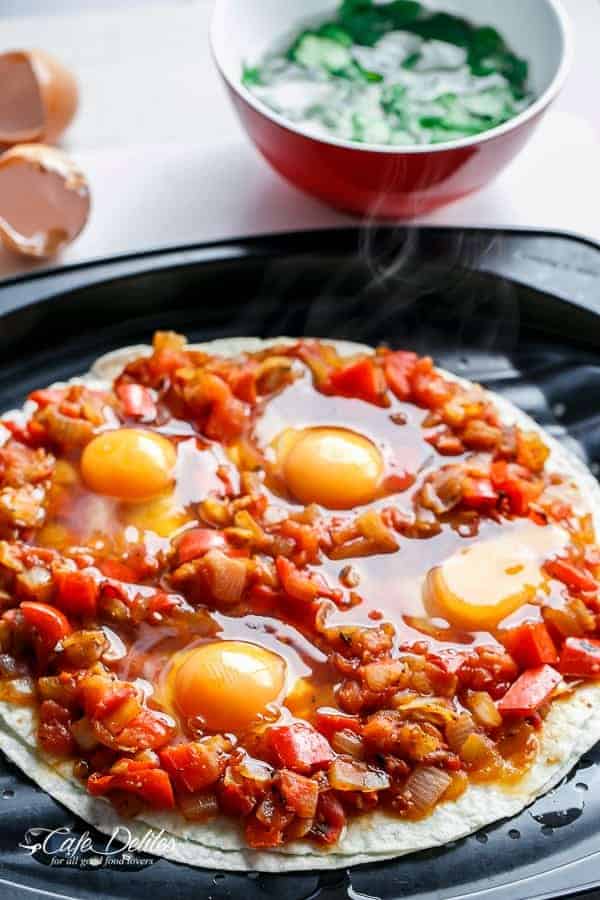 The only thing missing was a Mariachi band to sing me some Boleros…actually scratch that to Antonio Banderas playing some sexy guitar strumming Desperado music in those tight leather pants….never mind. I need a Tequila.
This masterpiece right here only required 5 minutes of steaming salsa — with myself — before turning the music down to make this ↓ salsa, and 10 minutes later my kitchen had the aromas of a Mexican kitchen.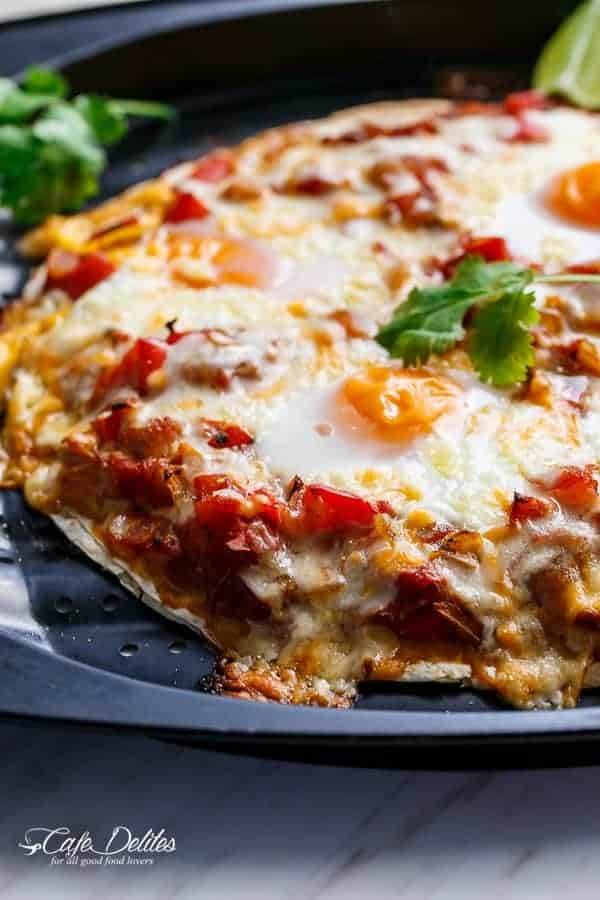 And melted cheese. Oh that cheese! Oozing all down the sides of this perfect breakfast pizza! The highlight of my Sunday.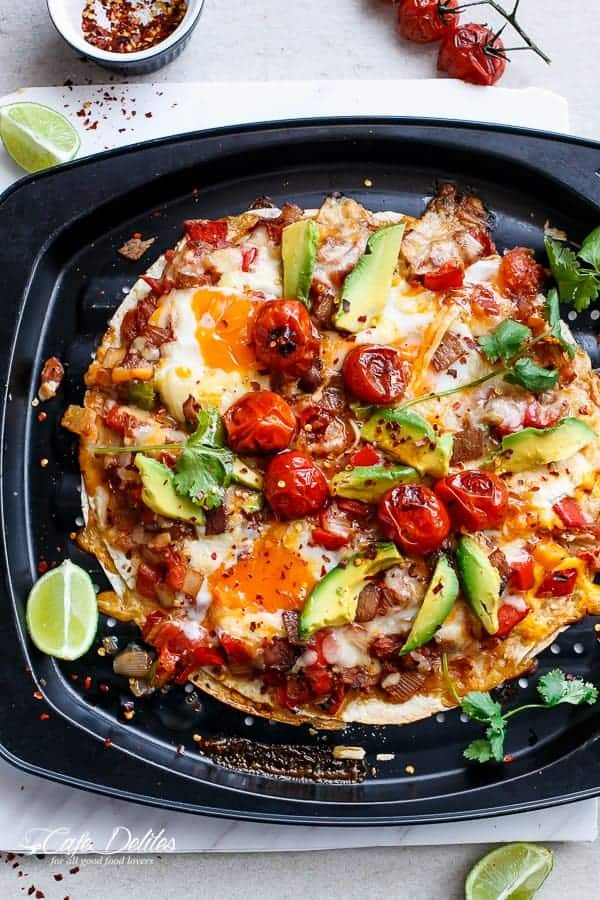 If you like your eggs on the runny yolk side, I recommend baking this Tortizza just until the egg whites became opaque, because they do continue to cook in the salsa surrounding them. Busting them open you find the best gift. Perfectly runny egg porn.
Of course to keep the porn theme going, I topped it with red chilli flakes, creamy avocado slices, roasted cherry tomatoes and crispy bacon pieces. I wanted Chorizo over it, but the family won. You really can top this with whatever your mouth is asking for.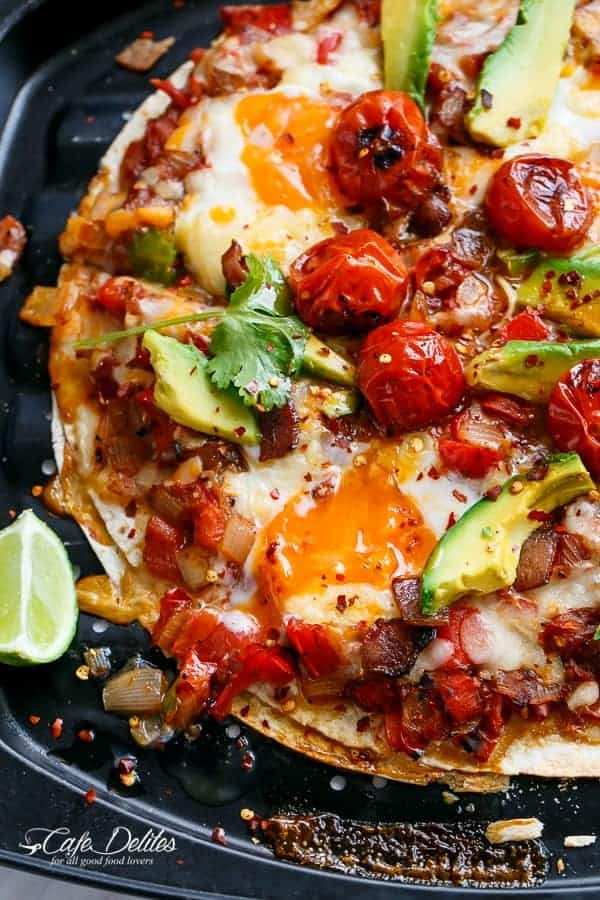 Happy Sunday everyone!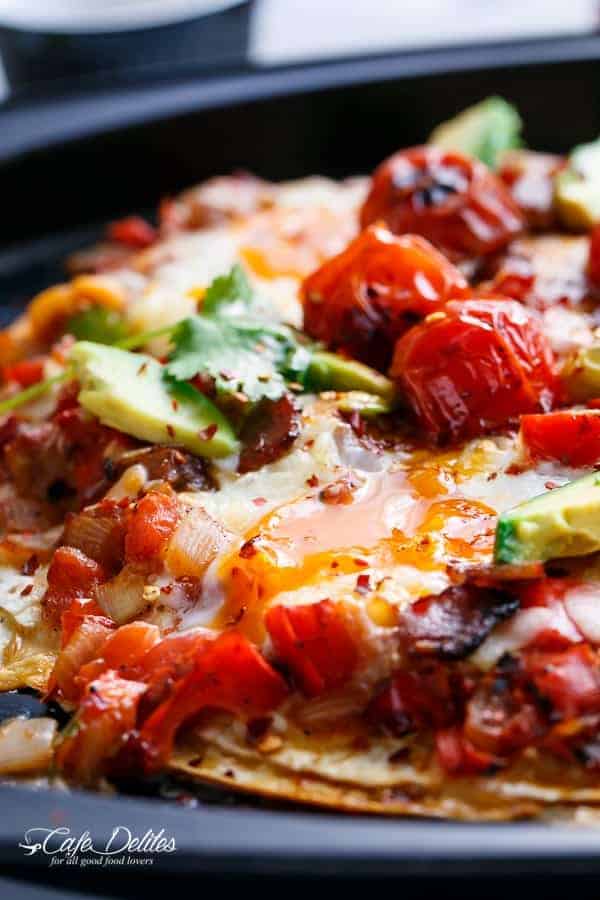 0