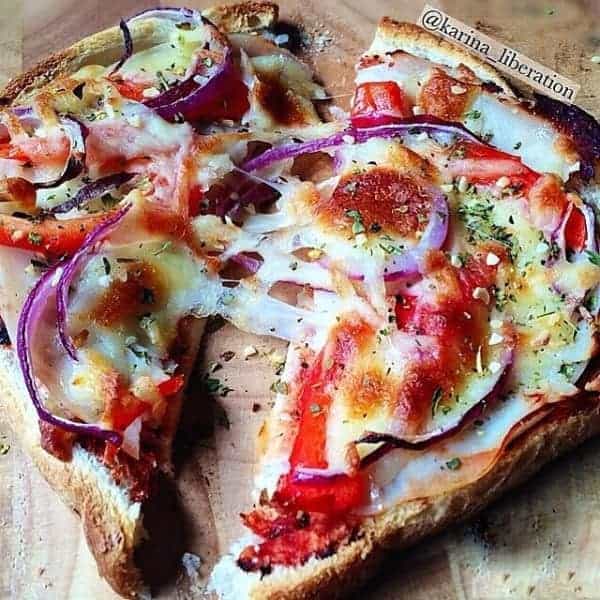 Turkey and Roasted Capsicum/Bell Peppers Pizza!!
1 slice sourdough bread
1 teaspoon garlic & herb tomato paste
2 deli slices of lean turkey
Roasted red capsicum/bell pepper slices
Spanish onion slices
2 tablespoons low fat mozzarella cheese
Sprinkle dried oregano and basil
Sprinkle garlic powder/flakes
Spread tomato paste onto bread. Top with turkey slices, vegetables and cheese. Sprinkle with herbs and garlic, and place into the oven to grill/broil for 10 minutes or until cheese has melted.
Enjoy!
154 calories