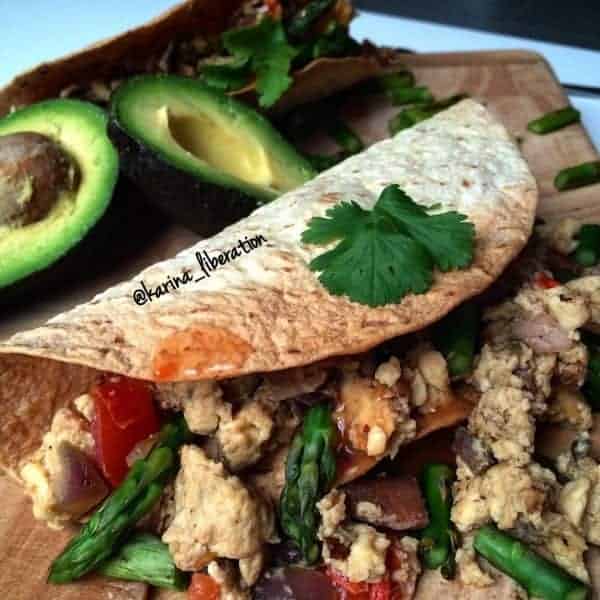 Sweet Chilli Bacon Scrambled Egg Tacos!! With Garlic Wraps oven baked into toasted and crunchy Tacos!!
264 calories
Weight Watchers 6pp!
I LOVE Sunday morning breakfast with the family
Serves 4
All you need is:
4 wraps of choice
6 whole eggs
1 cup liquid egg whites
1 red onion, chopped finely
4 asparagus spears, chopped
2 pieces lean shortcut bacon
1 tomato, diced
1/2 teaspoon garlic powder
Salt to season
Sweet Chilli Sauce
Preheat oven 180C | 356F.
Place tacos over wire oven racks, resembling a 'n' shape to make them into Tacos and bake until golden and crispy (about 10 minutes).
Meanwhile, whisk eggs and egg whites with a little salt to season. Set aside.
Pan fry onion and asparagus until onion is soft and transparent. Add bacon and fry until golden. Add tomato and garlic powder. Cook for about 1 – 2 minutes until tomatoes have softened.
Pour eggs into pan, and cook stirring on medium heat until cooked to your liking.
Spoon scrambled eggs into Taco shells. Serve with sweet chilli sauce and avocado. You could also them serve with greek yoghurt, sour cream, or any toppings of choice!