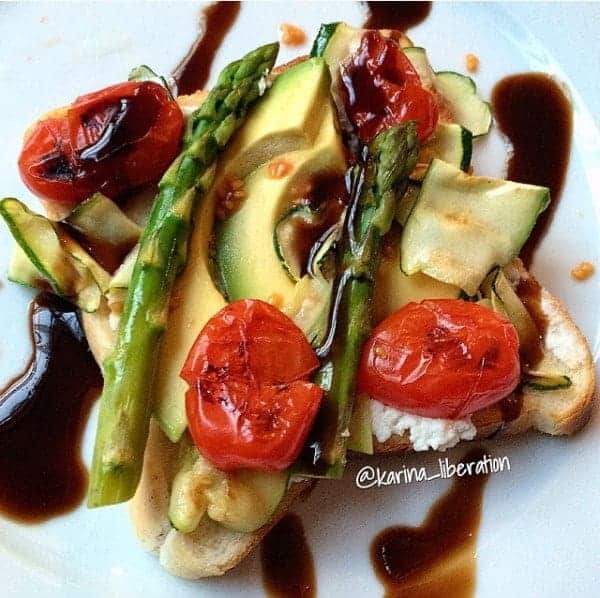 Ricotta, Avocado & Asparagus Sourdough Bruschetta
1 slice sourdough bread
2 asparagus spears, halved
4 slices Zucchini/Courgette (slice length wise with a vegetable peeler)
1 tablespoon low fat ricotta
4 cherry tomatoes
1/2 teaspoon garlic olive oil
1/4 avocado, sliced
Balsamic glaze
Pan fry bread on one side until golden and crisp. Add the asparagus and zucchini/courgette and fry until cooked and bright in colour.
Place crisp side of toast up onto serving plate. Spread with ricotta and squeeze cherry tomato juices over the ricotta. Add tomatoes to the pan and fry until soft.
Place avocado slices onto toasted bread and top with zucchini/courgette slices, asparagus spears and tomatoes.
Drizzle with garlic olive oil and season with salt/pepper to taste. Drizzle with balsamic glaze.