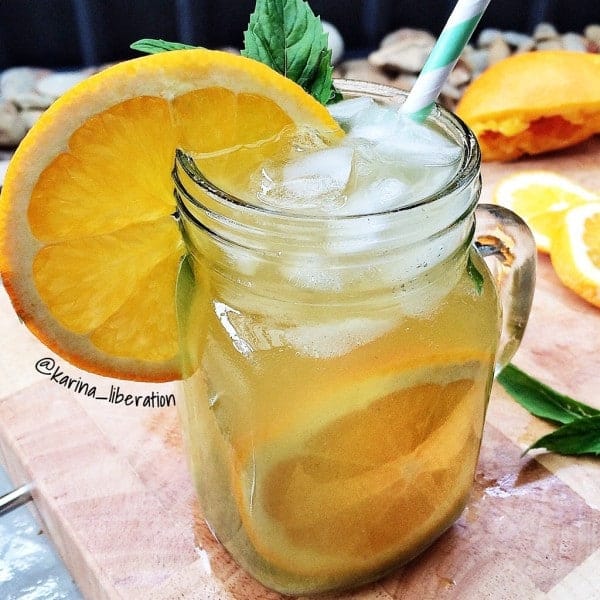 I love Green Tea! So many health benefits in one glass! But it can be a little bitter . I love brewing mine with fresh mint leaves and adding freshly squeezed orange juice! This is a great refreshing post workout drink!
So easy! All you need is 1 tablespoon organic green tea leaves in 1 cup boiling water. Add to that a pinch of mint leaves, and let it brew for 2 – 3 minutes. Add 1 teaspoon sweetener/sugar and give it a stir.
Strain into serving glass. Add 1 handful of ice! Once cooled, juice 1/2 an orange and pour it into the green tea. Mix well! Viola!
A yummy metabolism boosting and refreshing drink FULL of antioxidant goodness!