MEAL PLAN WEEK 52 is here! A recipe for everyone! Slow Cooker Creamy Tortellini Soup, Honey Mustard Chicken and Potatoes, Chili Lime Steak and Crispy Salmon Caesar Salad. PLUS Creamy Garlic Chicken, Spicy Tomato Shrimp and Beef Bourguignon!
Including super creamy Kahlua and Raspberry Cheesecake Parfaits!
REMEMBER: TO SEE A RECIPE, CLICK ON THE IMAGE OR THE LINK ABOVE IT!
MEAL PLAN WEEK #52

Loaded with veggies, soft tortellini… a thick and creamy soup without heavy cream OR roux to get the thick and creamy texture.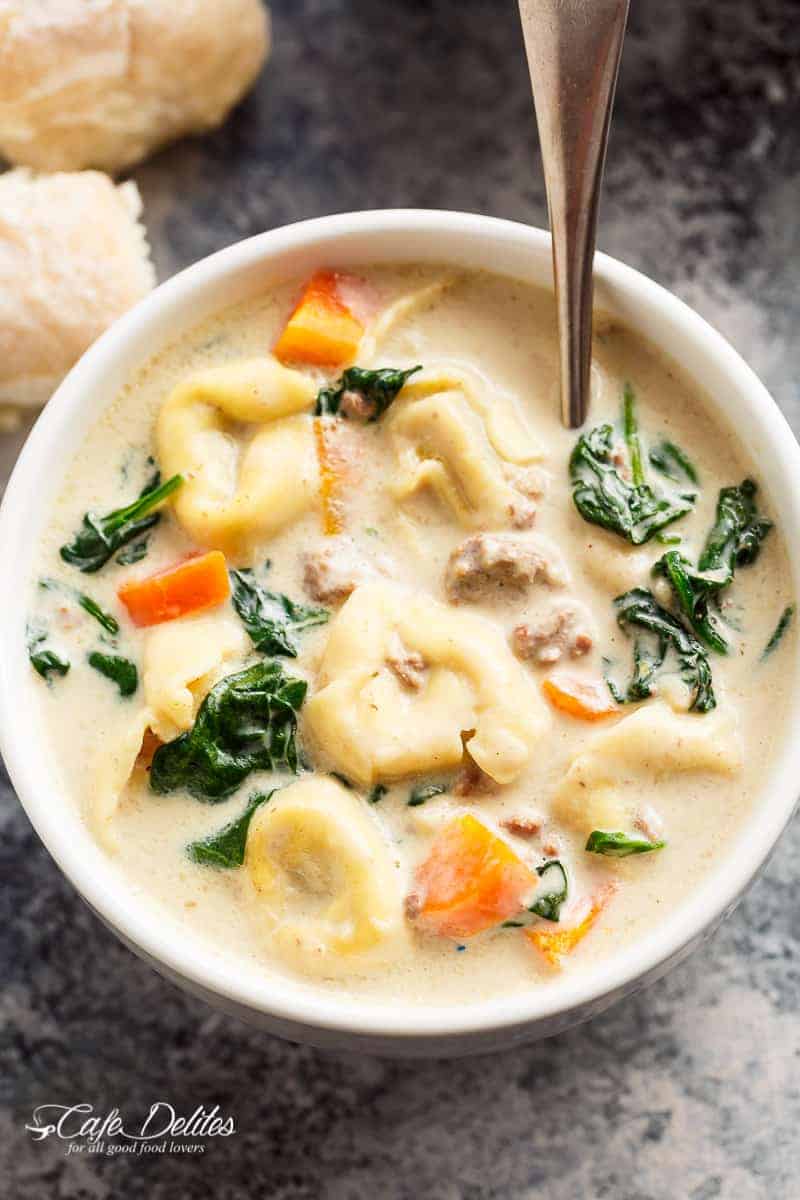 Succulent chicken thighs oven baked in the best honey mustard sauce makes an easy dinner, cooked in one pan!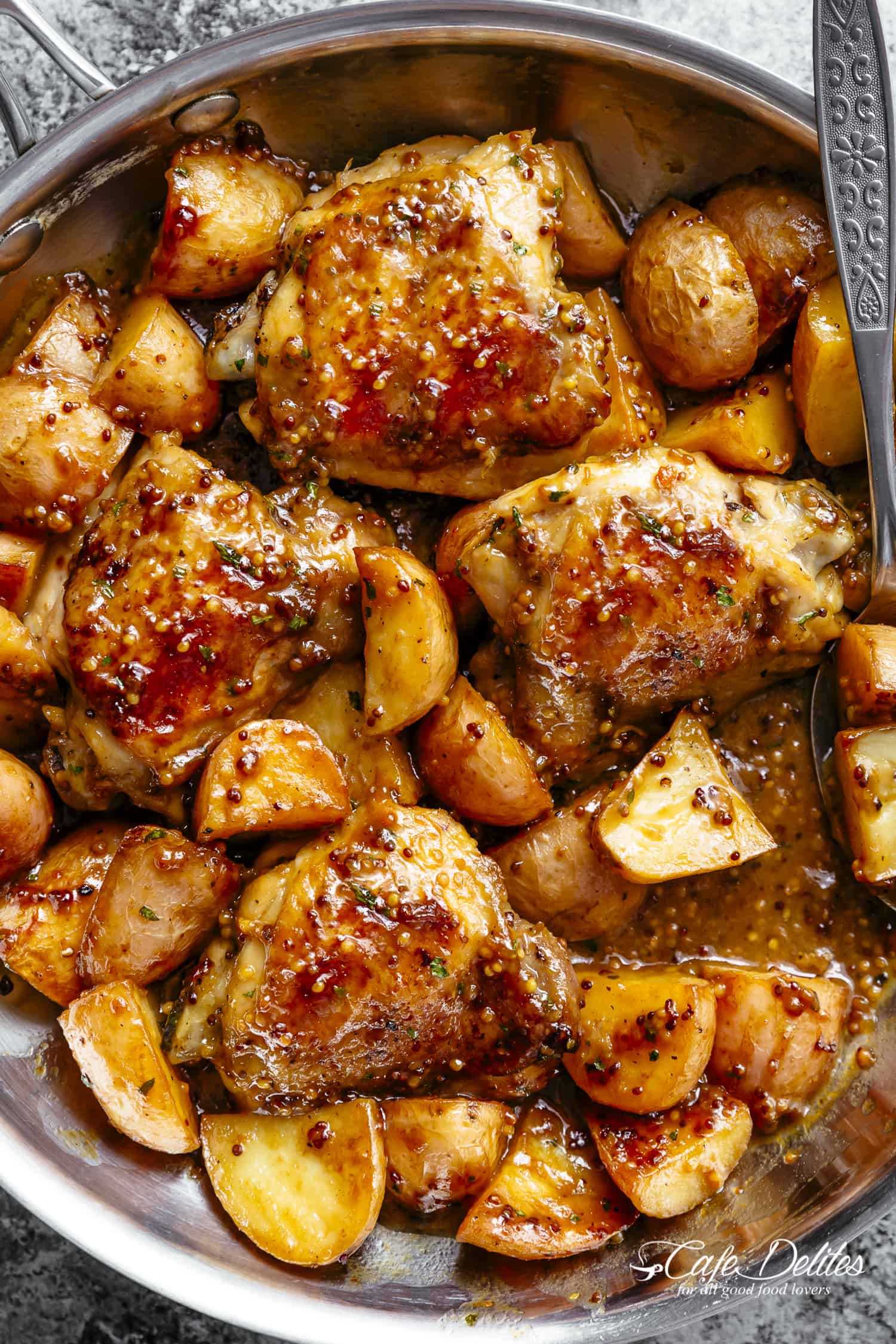 Crispy pan fried Salmon meets Caesar salad for a twist on the traditional! Easy to make with creamy avocado slices, crunchy croutons, the tang of shaved parmesan cheese, a perfect runny poached egg on top and a lightened up Caesar dressing!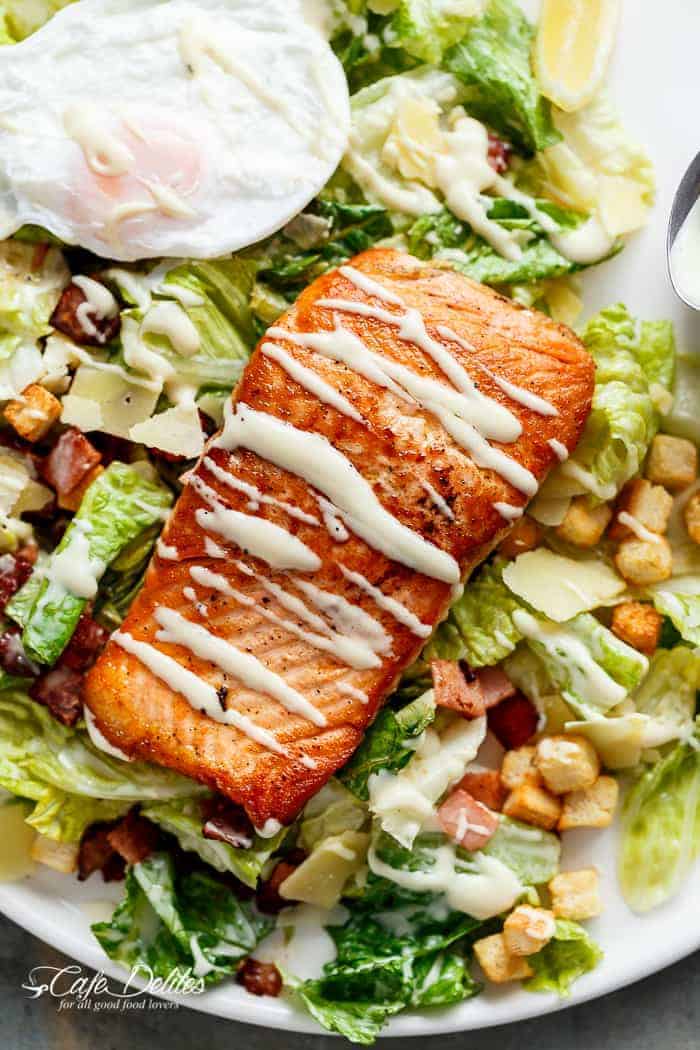 Chili Lime Steak Fajitas are so juicy and full of incredible flavours! The secret lies in this incredibly popular marinade.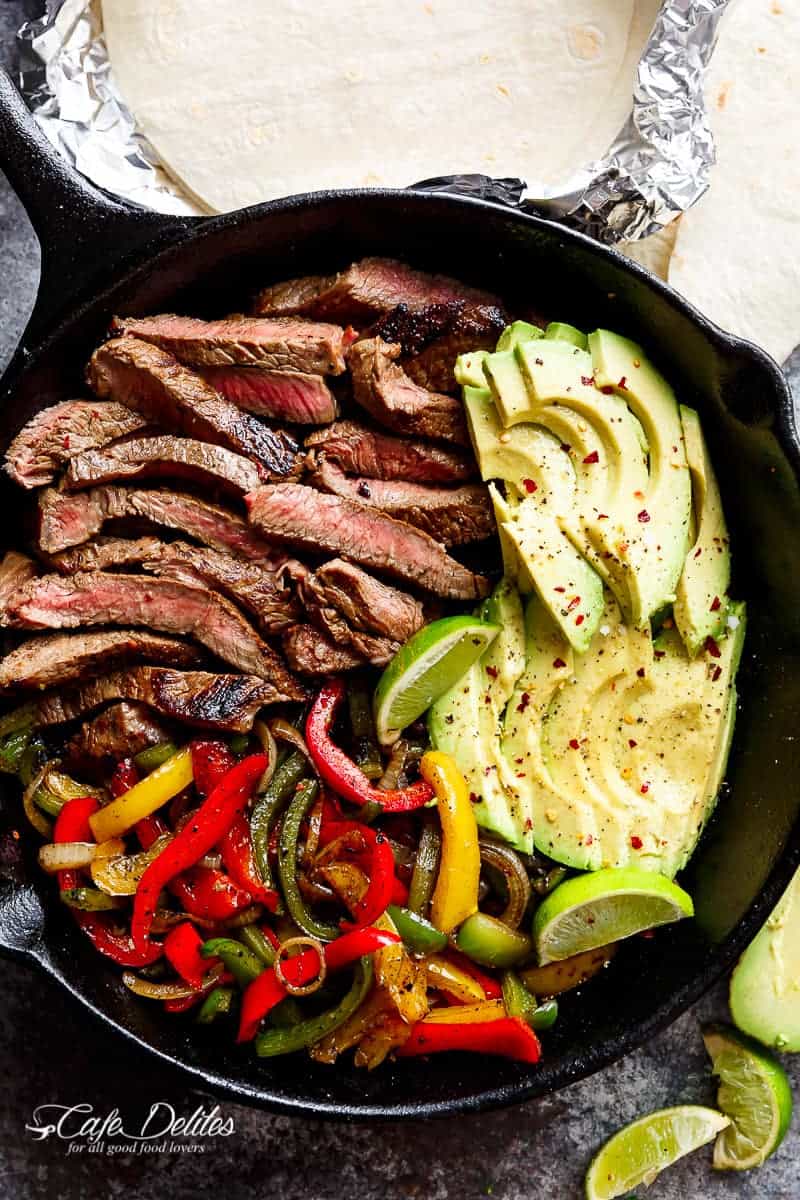 Lightly floured boneless chicken breasts are pan fried in butter and oil until golden and crispy before being added to a mouth-watering garlic cream sauce. Filled with caramelised flavour, you will LOVE how easy this is!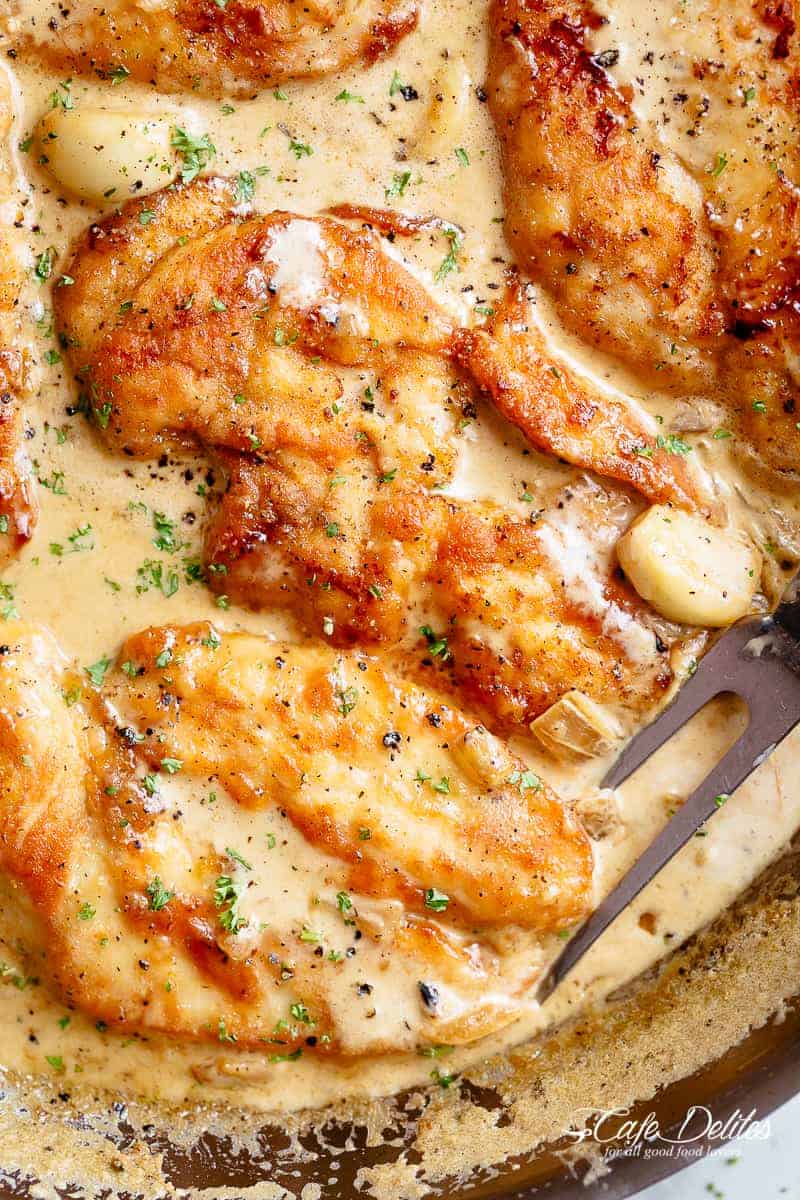 Spicy and garlicky with the subtle sweetness of tomatoes, this Spicy Garlic Sun Dried Tomato Shrimp takes less than 10 minutes.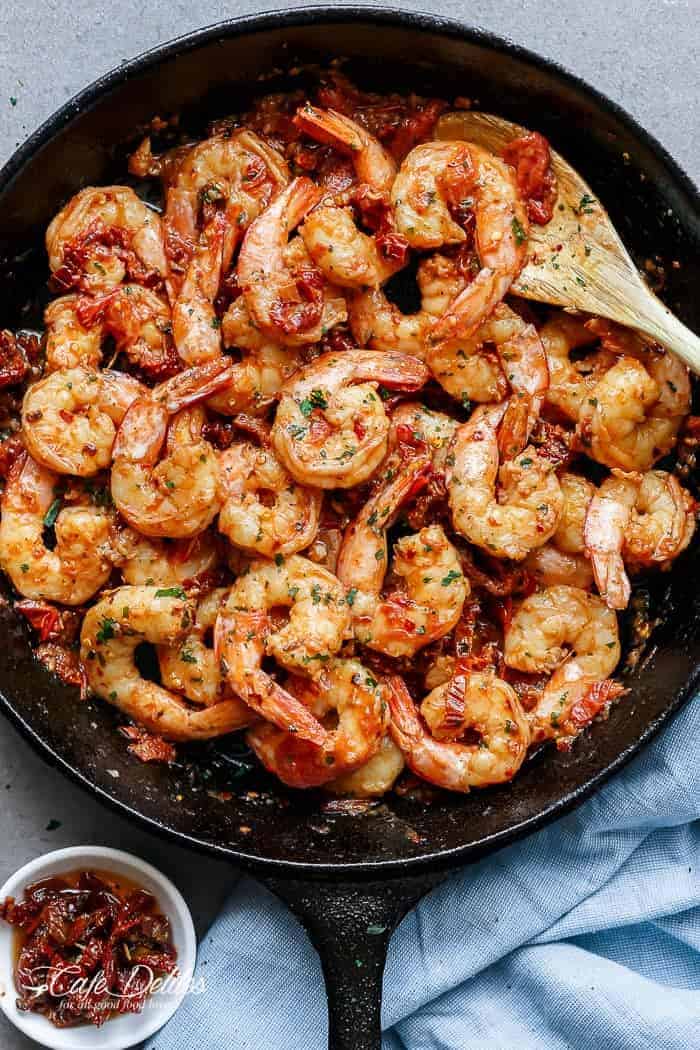 Tender fall apart chunks of beef simmered in a rich red wine gravy makes Julia Child's Beef Bourguignon an incredible family dinner. Slow Cooker, Instant Pot/Pressure Cooker, Stove Top and the traditional Oven method included! Easy to make, every step is worth it.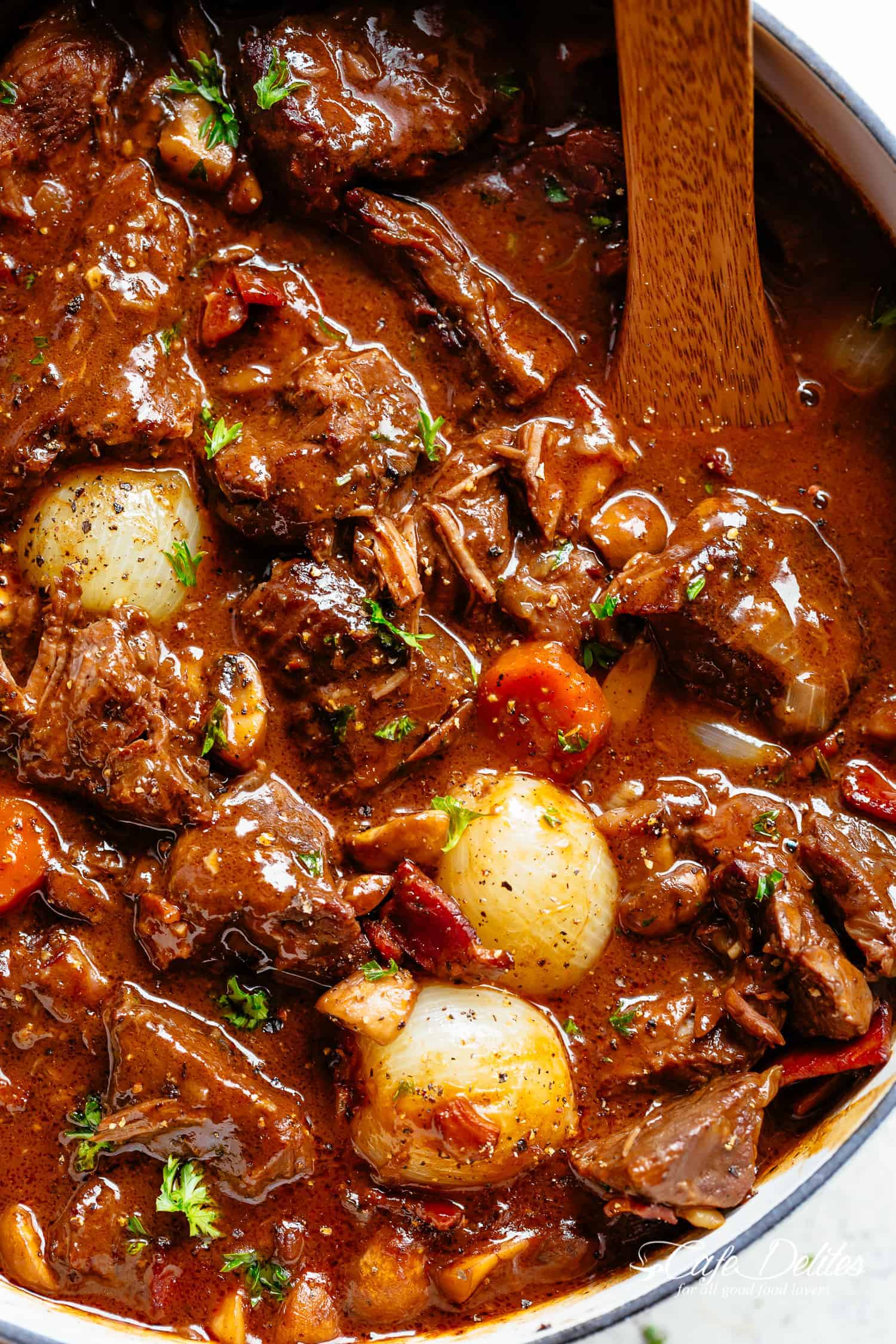 Raspberries melt into surrounding 'cheesecake' flavoured cream with a hint of coffee, Kahlua and a small river of chocolate sauce.