MEAL PLAN WEEK 50 is here! A recipe for everyone! Honey Mustard Chicken salad, Teriyaki Beef, Firecracker salmon and creamy pesto shrimp Alfredo. PLUS Butter Chicken, creamed Spinach Stuffed Pork Chops and a juicy Beef Brisket.
Including fluffy Carrot Cake with a cream cheese frosting for dessert!
REMEMBER: TO SEE A RECIPE, CLICK ON THE IMAGE OR THE LINK ABOVE IT!
MEAL PLAN WEEK #50

Honey Mustard Chicken Salad With Bacon, Avocado and a crazy good 5 ingredient dressing that doubles as a marinade.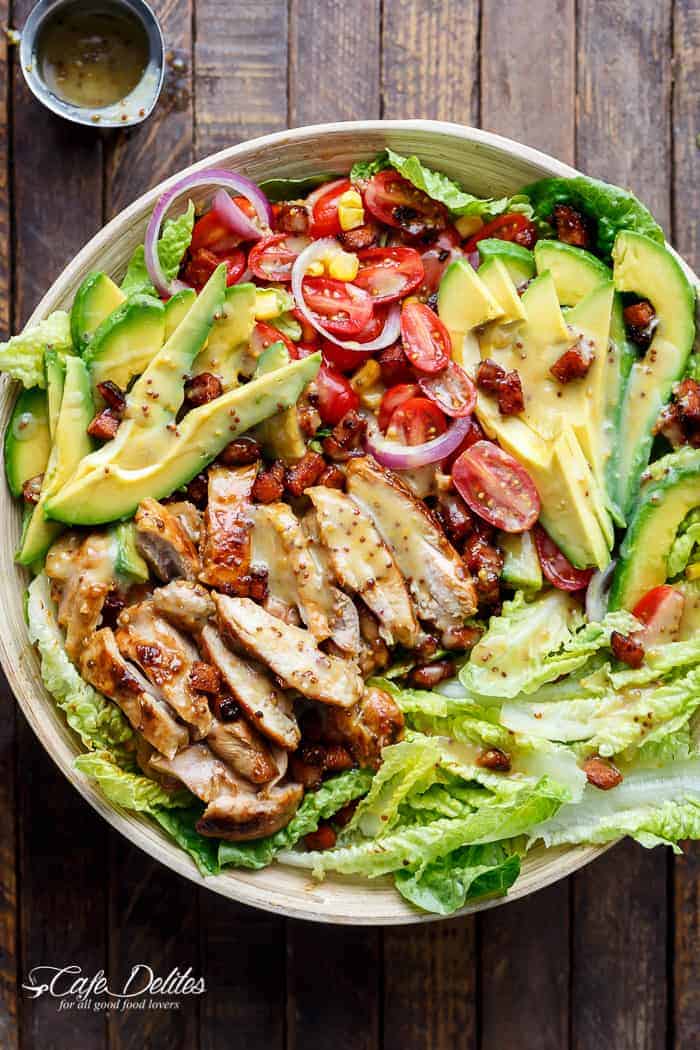 Firecracker Salmon recipe with an incredible sauce is an easy to make dinner in minutes! Flakey and tender on the inside with crispy edges. Serve over rice, noodles, mashed potatoes OR lower carb options like mashed cauliflower or zucchini noodles!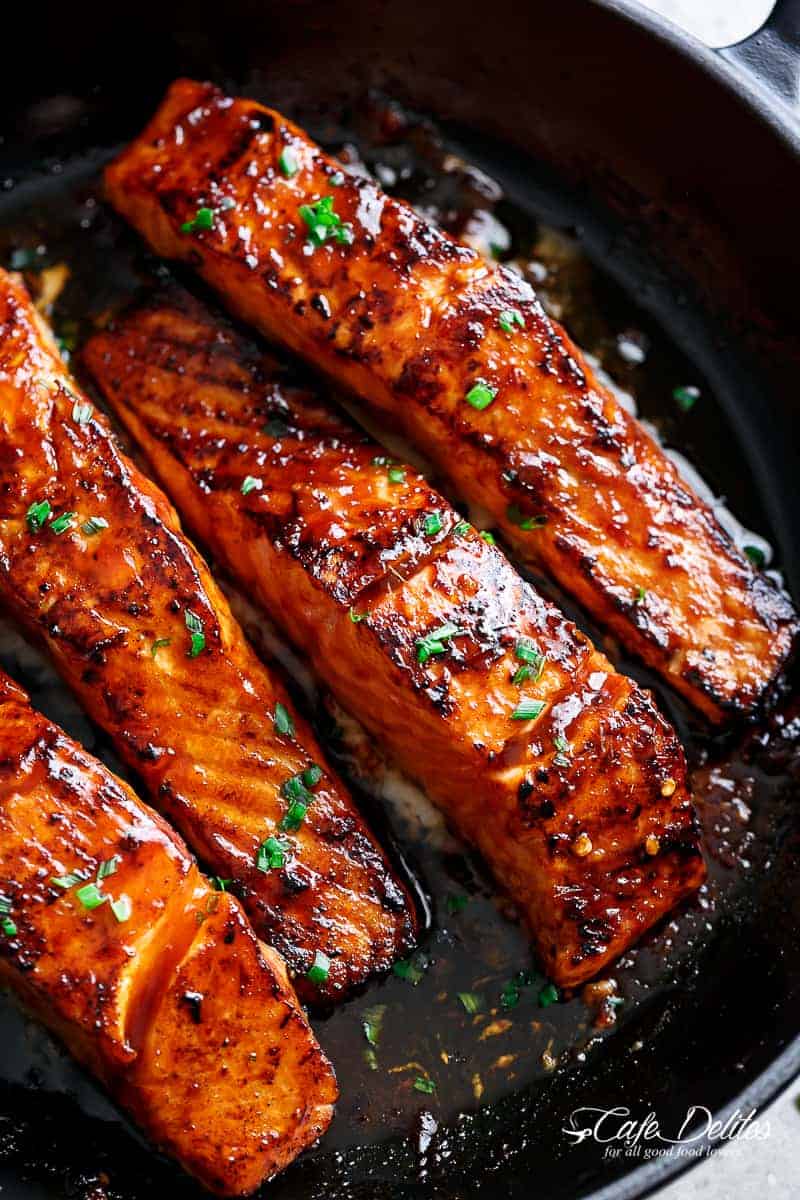 Easy Teriyaki Beef Meatballs are smothered in a thick and easy to make homemade Teriyaki sauce!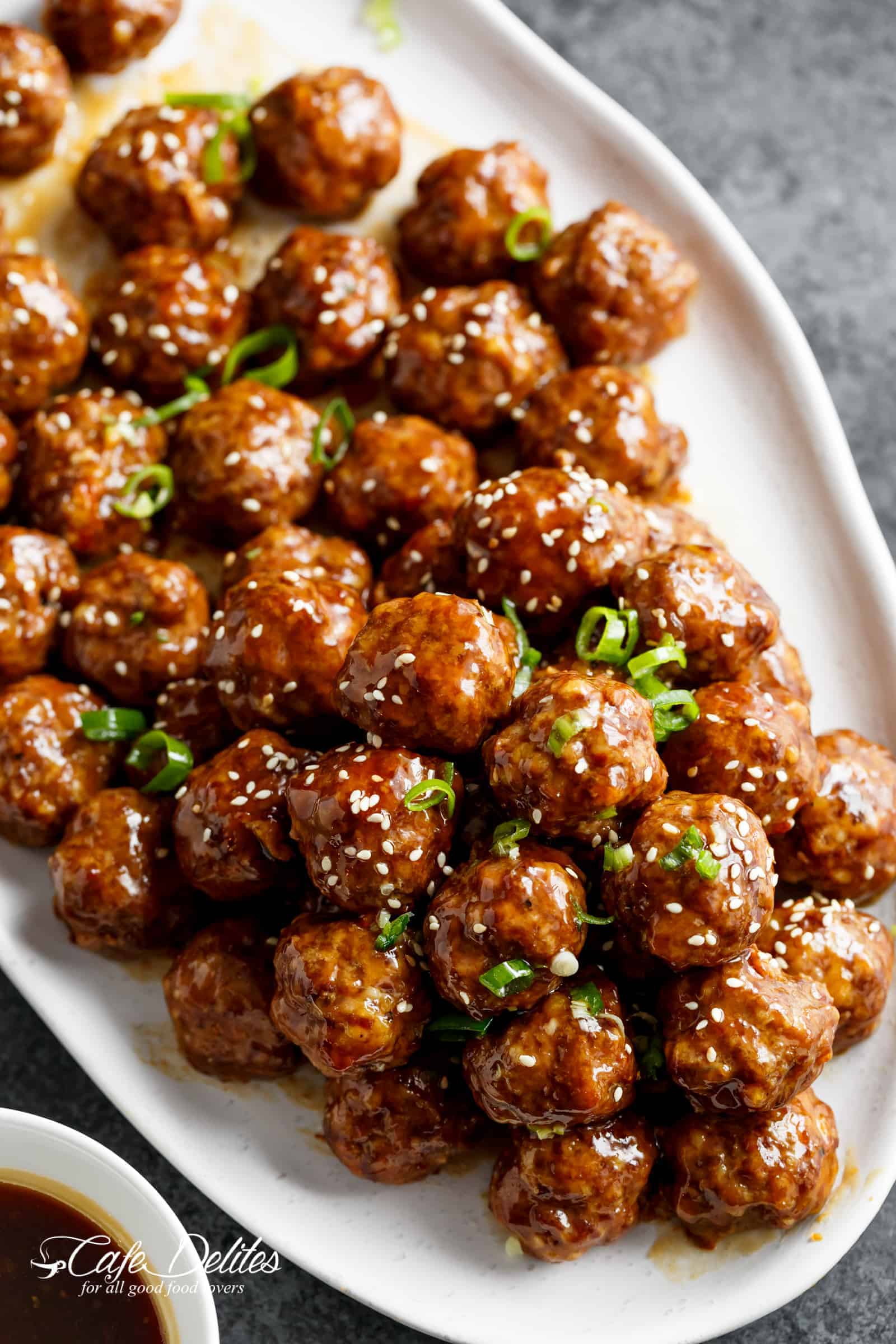 A super easy, full flavoured Butter Chicken with aromatic golden chicken pieces in an incredible curry sauce.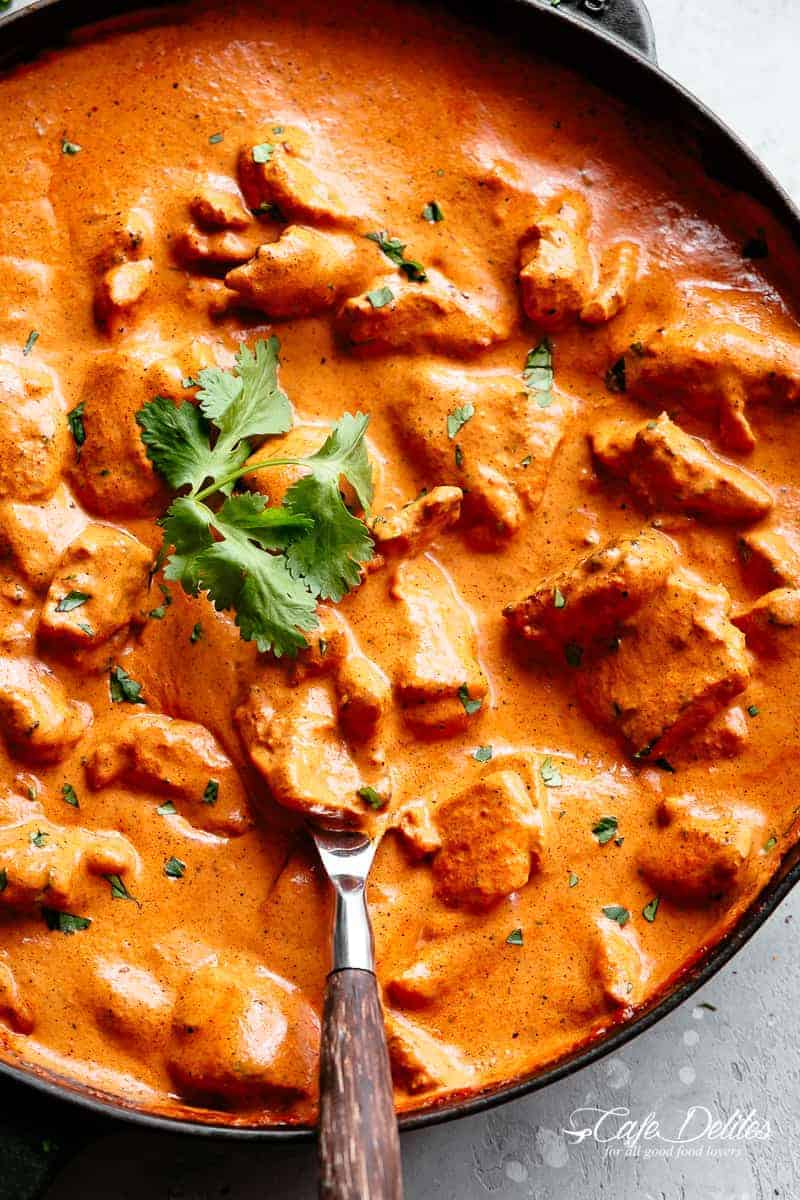 A different way to cook boneless pork chops stuffed with a delicious spinach dip made with cream cheese, garlic, mozzarella cheese, parmesan cheese and herbs.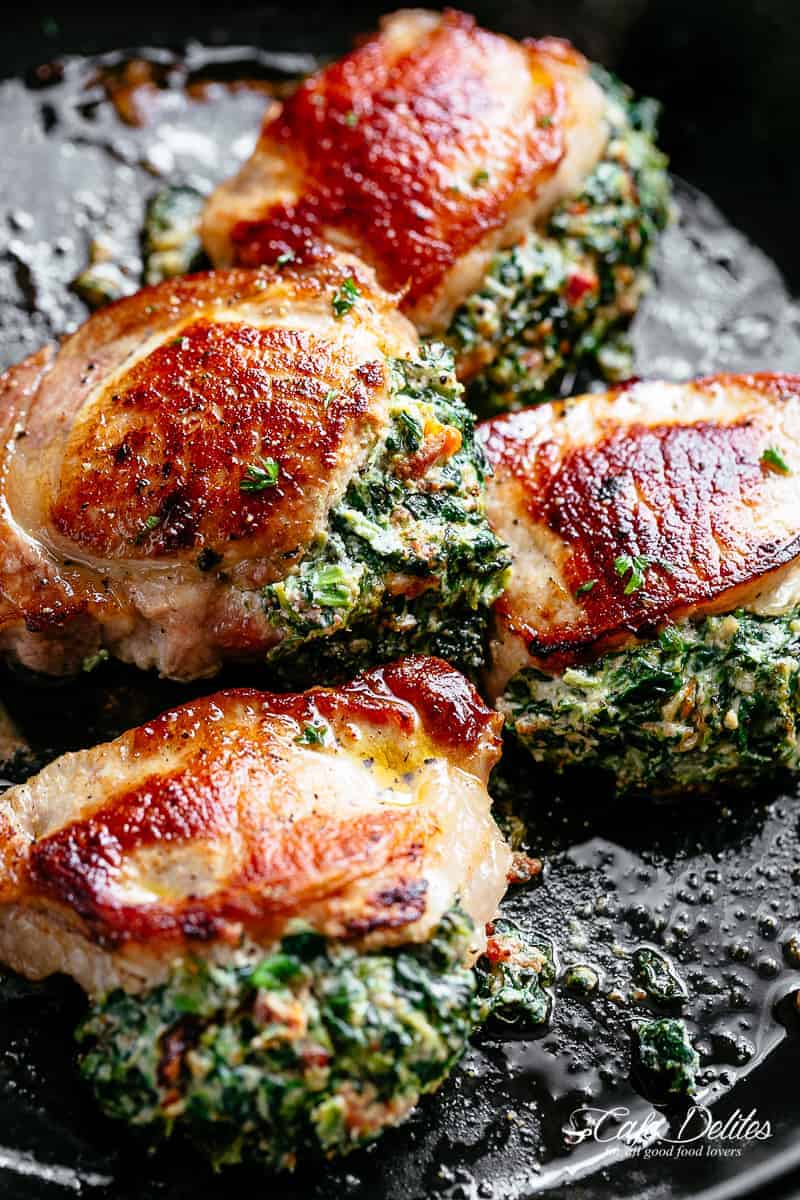 Creamy Pesto Shrimp Alfredo with parmesan cheese and blistered tomatoes is the shrimp recipe of your dreams! Ready in less than 10 minutes, this sauce is EVERYTHING.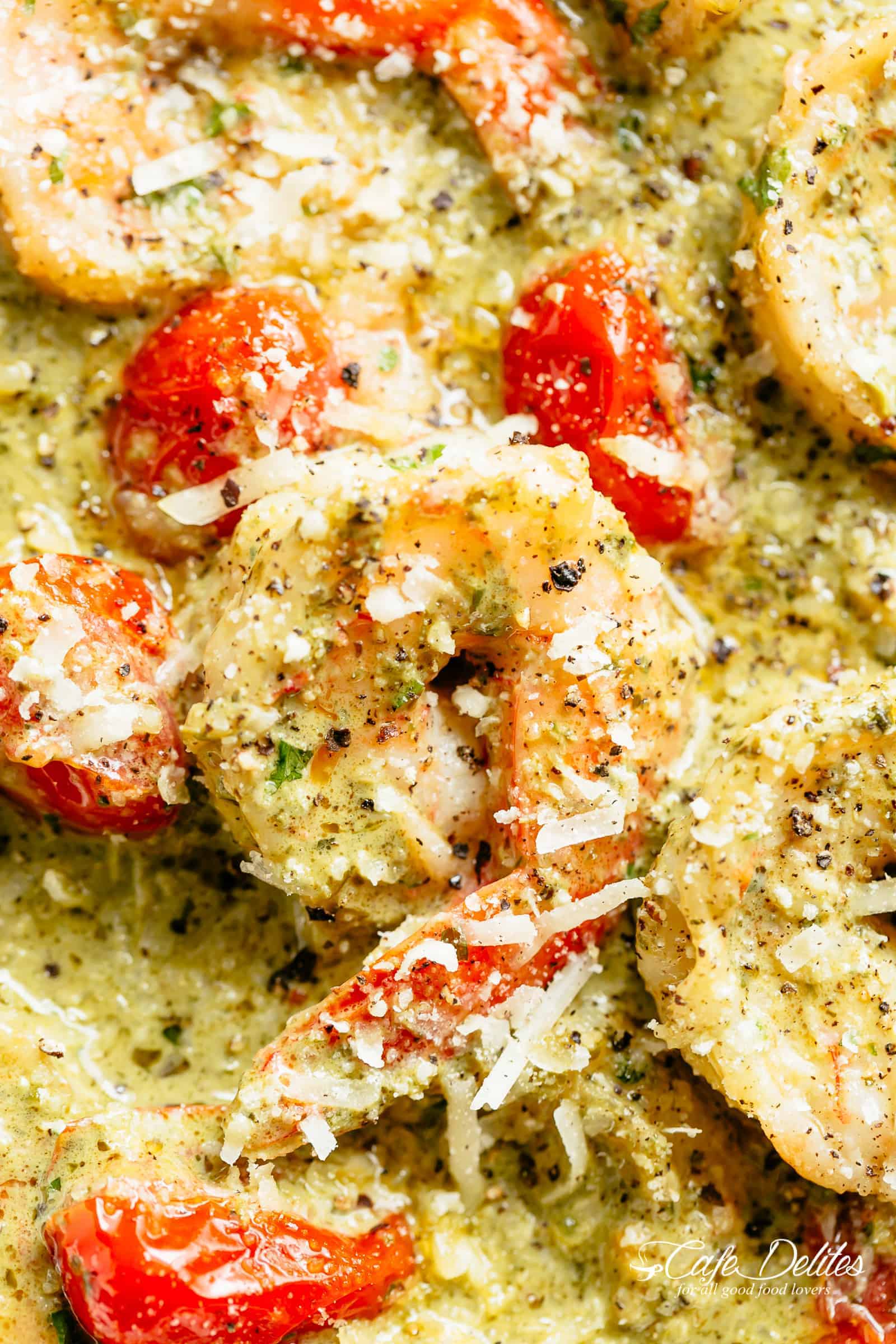 Juicy Beef Brisket cooked low and slow until tender, basted in a mouthwatering barbecue sauce with a kick of garlic and optional heat! Double up on incredible flavour with an easy to make dry rub first, then smothered in a mouthwatering barbecue sauce.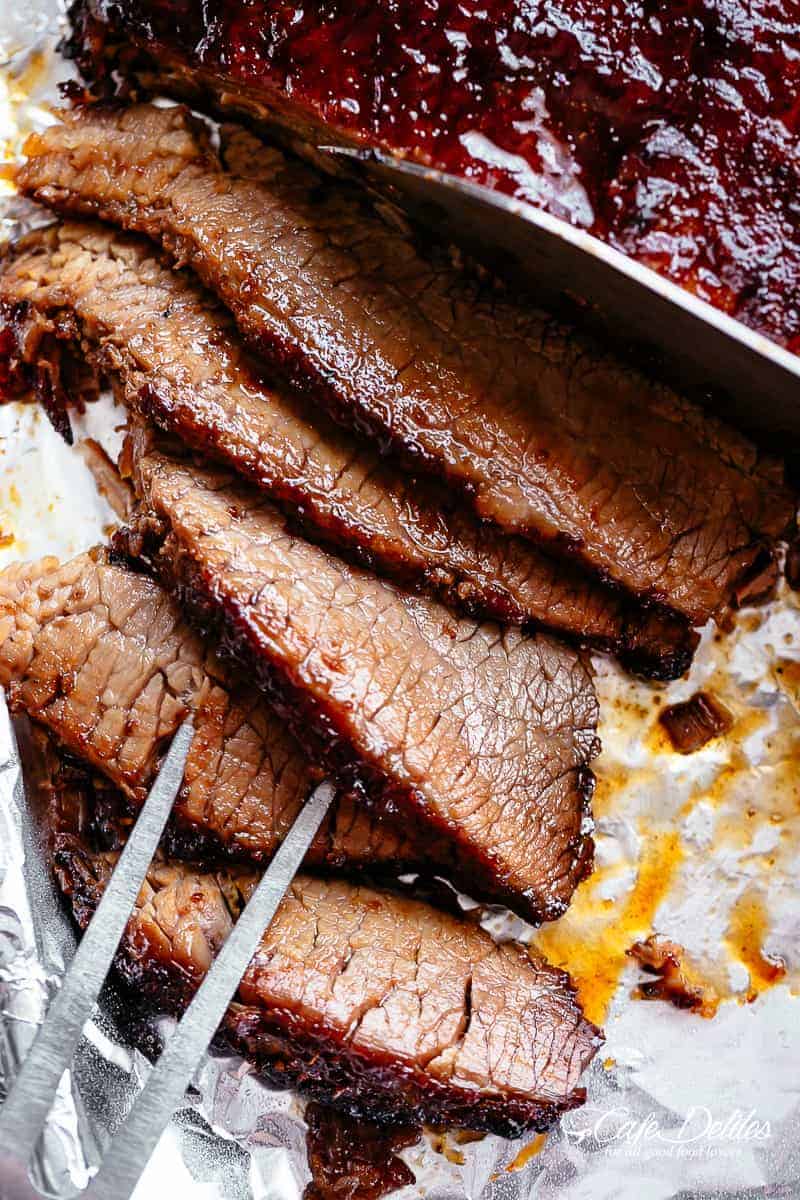 This super easy Carrot Cake recipe with cream cheese frosting will become your new favourite recipe! Fluffy and moist, a homemade carrot cake recipe you will fall in love with!