MEAL PLAN WEEK 41 is here! A recipe for everyone INCLUDING New Years Eve menu ideas! A creamy Tuscan Shrimp, the BEST juicy Beef Tenderloin with a Red Wine Reduction, Browned Butter Honey Garlic Salmon or Creamy Scallops to choose from. Then, kick off your New Years resolutions with a Beef Cabbage Soup, healthy Chicken Fajitas, Salmon with Asparagus in a lemon garlic sauce and Satay turkey skewers. Including BONUS Meal Prep ideas over the weekend to start you off in the right direction.
Spoil yourself on Sunday with Creamy Garlic Chicken Breasts!
7 nights of dinners!
REMEMBER: TO SEE A RECIPE, CLICK ON THE IMAGE OR THE LINK ABOVE IT!
MEAL PLAN WEEK #41

Creamy Garlic Butter Tuscan Shrimp coated in a light and creamy sauce filled with garlic, sun dried tomatoes and spinach! Packed with incredible flavours!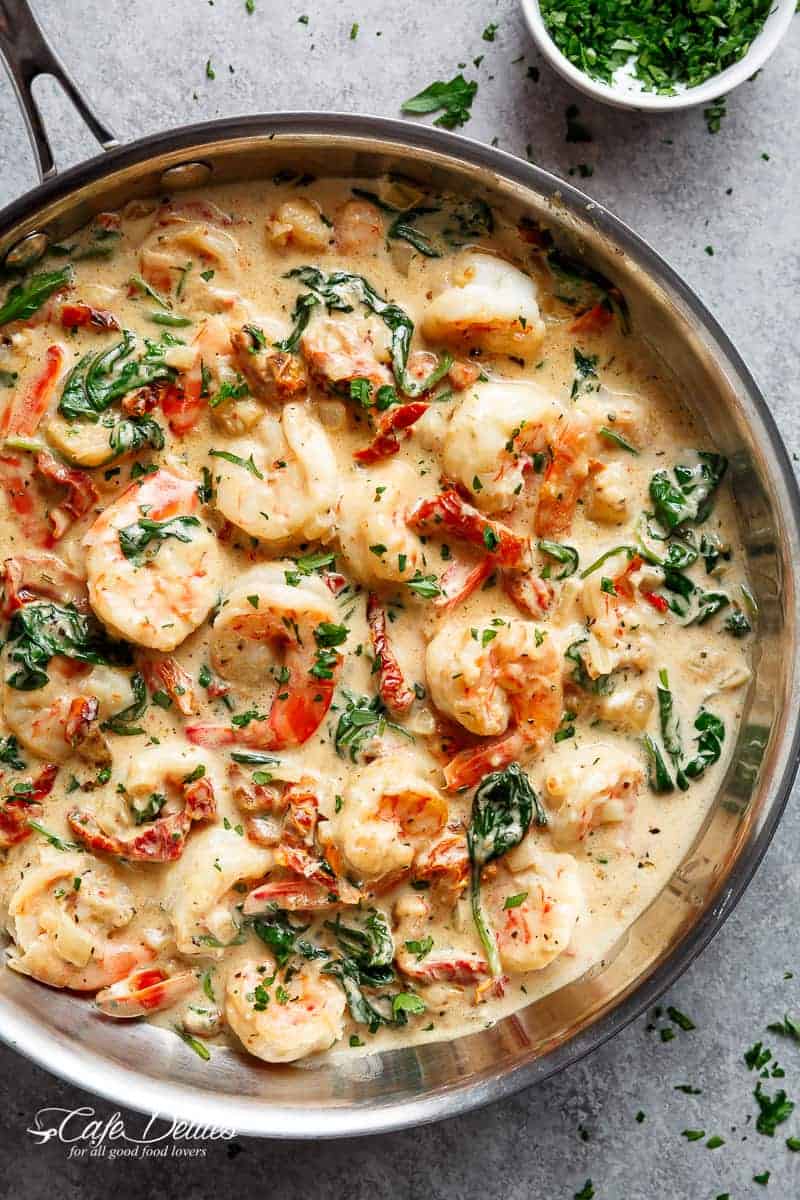 Easy Honey Garlic Salmon is a throw together recipe in one pan and a perfect sweet and savoury 5-ingredient garlicky sauce with a hint of lemon!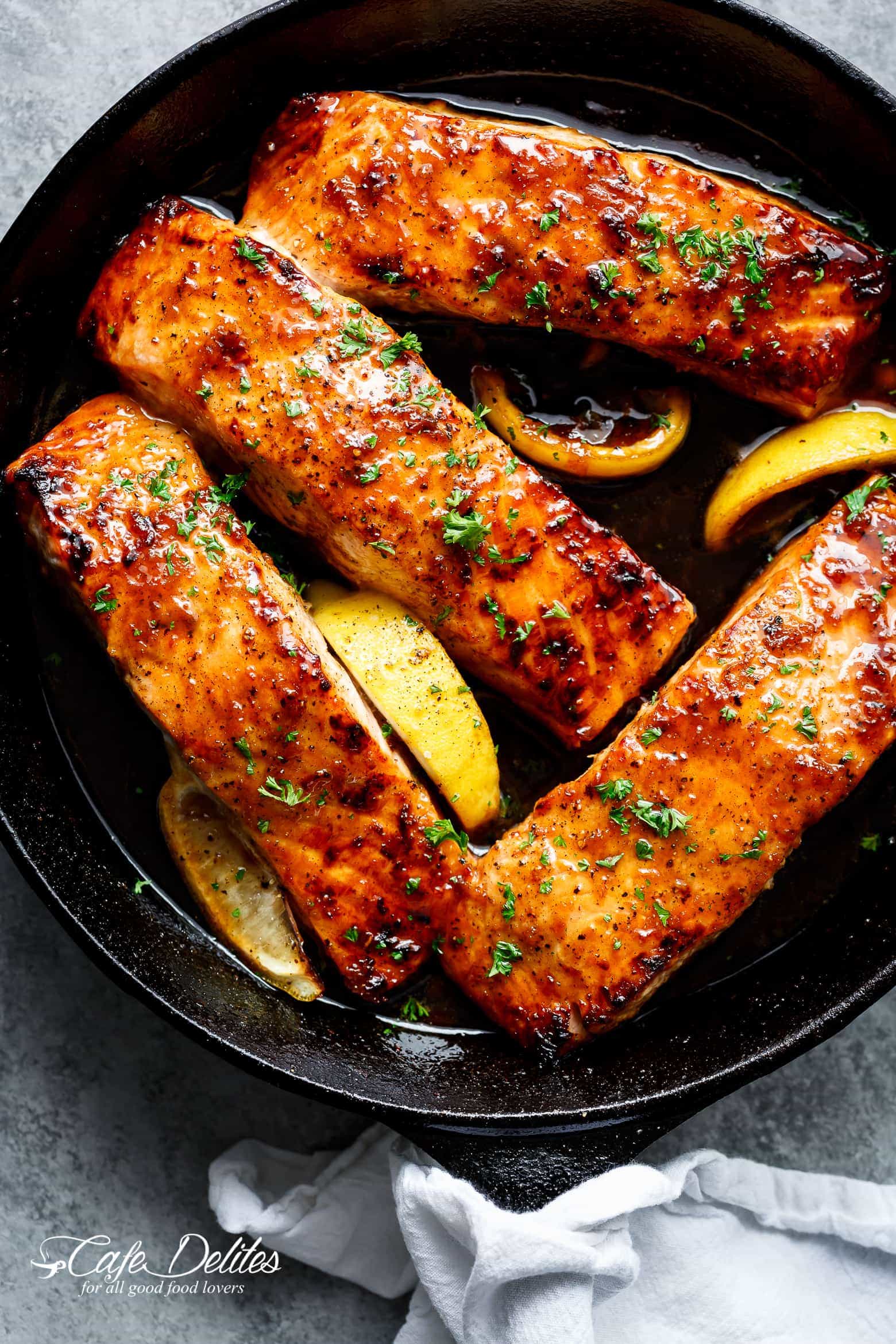 The best, juicy roast Beef Tenderloin slathered with garlic butter that melts in your mouth with every bite! Even better when served with a rich and rustic, easy to make red wine sauce (or jus).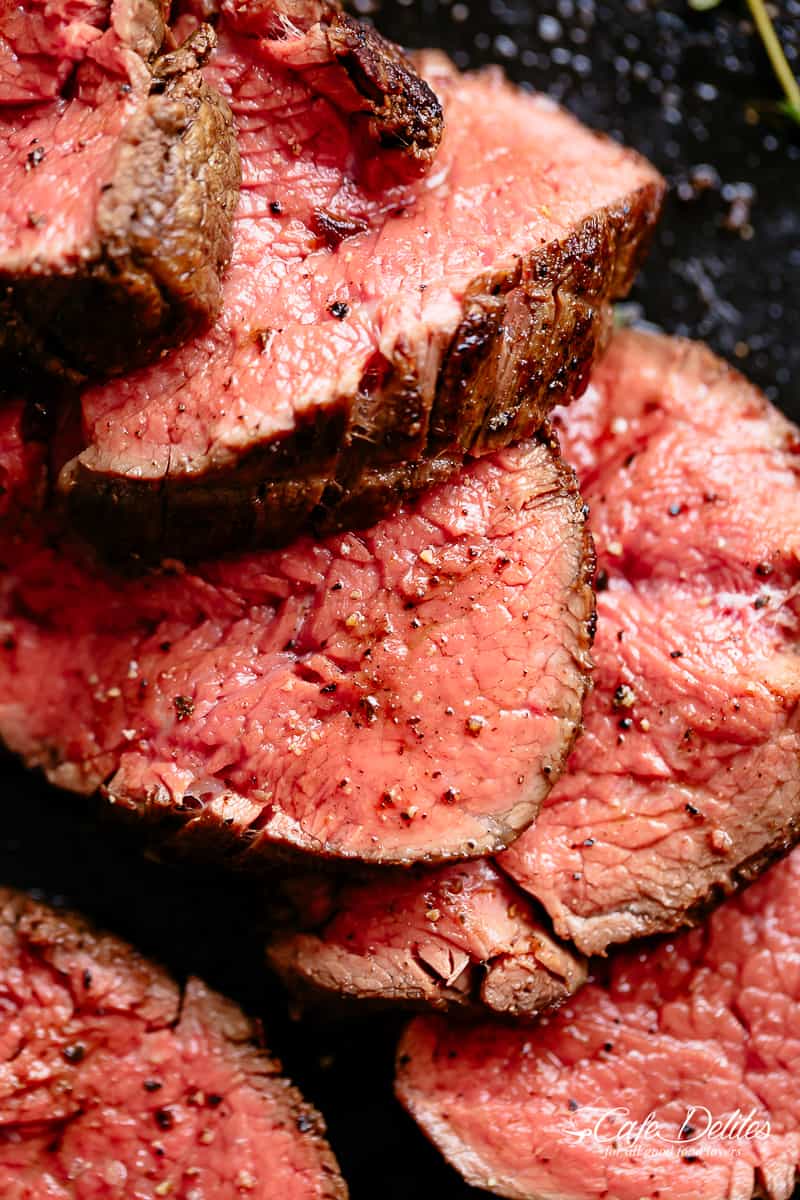 Creamy Garlic Scallops are just as good as restaurant scallops with minimal ingredients and maximum flavour! A silky, creamy garlic sauce with a hint of lemon coats crispy, buttery scallops. With only a handful of ingredients, you're minutes away from having the most incredible scallops on your dinner table!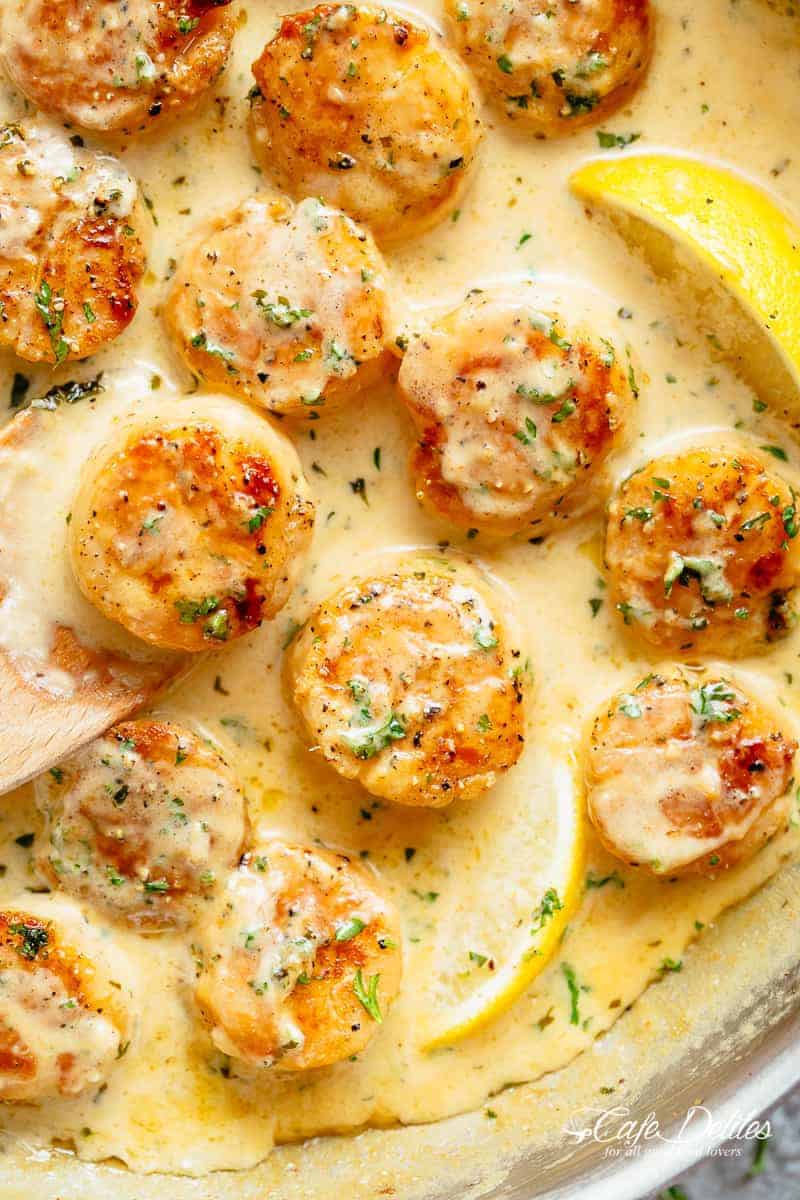 Get your pots and pans out! Garlic Parmesan Browned Butter Mashed Potatoes is the ultimate mashed potatoes recipe everyone will fall in love with. You haven't lived until you've tried mashed potatoes with browned butter!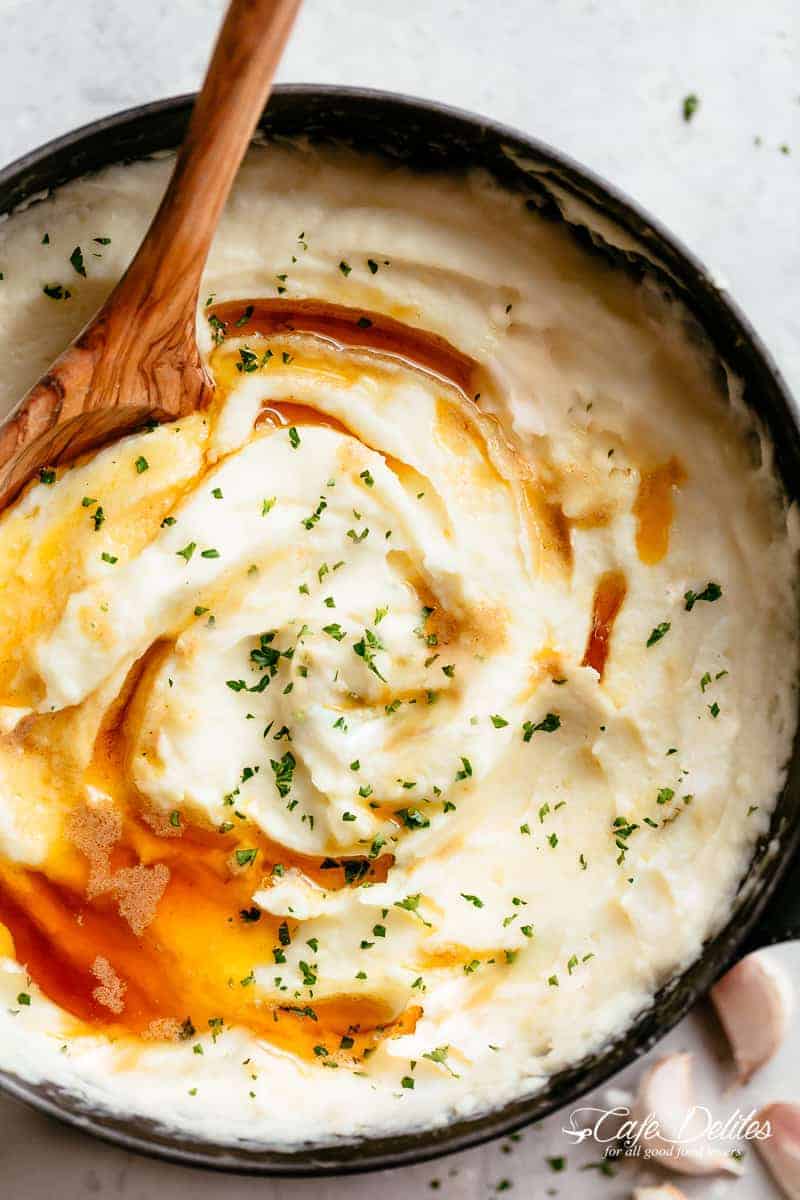 Kick off New Years resolutions with a big bowl of Beef Cabbage Soup! Quick to make, healthy, low in carbs and full of delicious flavour. Hello guilt-free comfort food…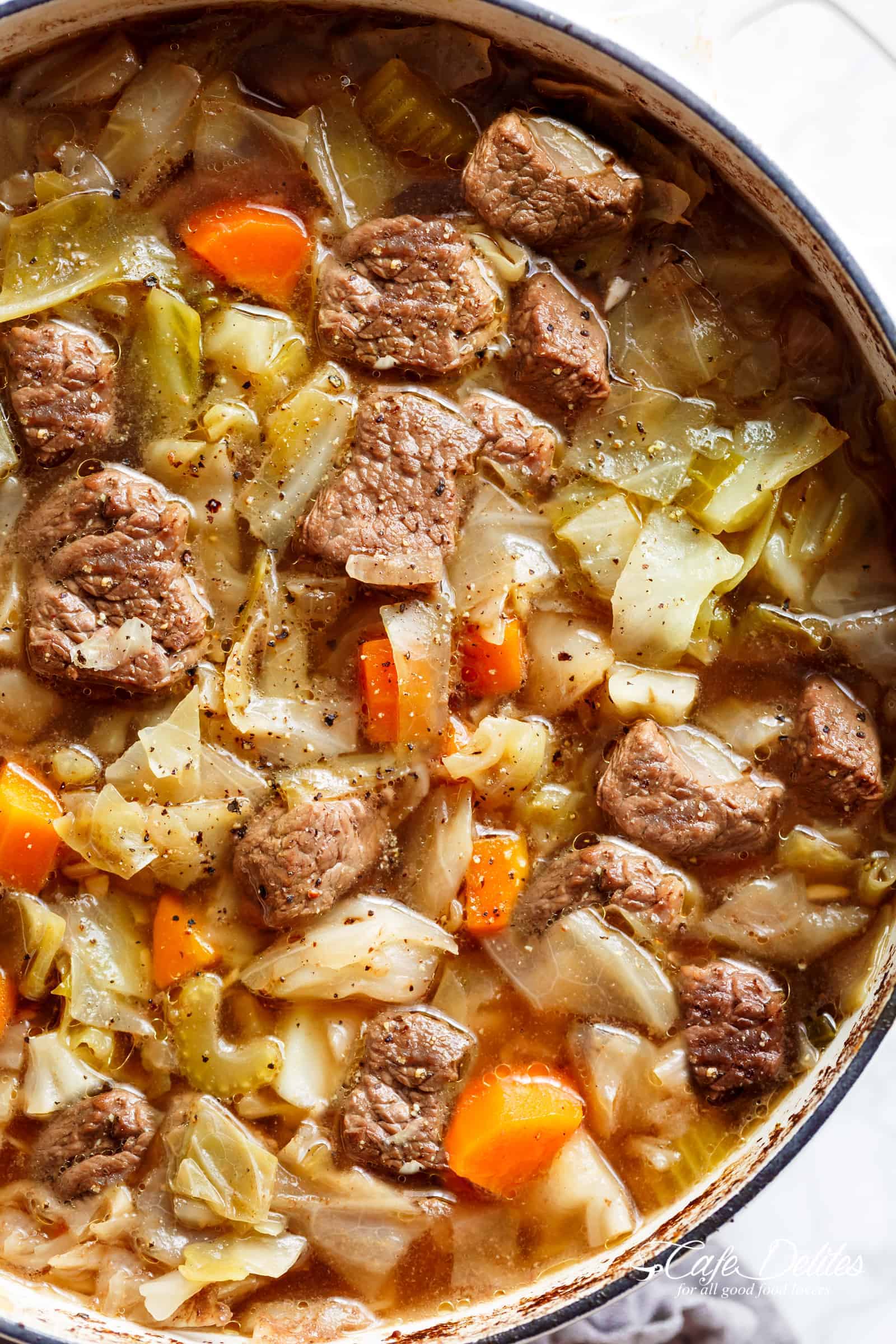 The BEST chicken fajitas are so quick to throw together! Chicken gets marinated in the best juicy lime marinade, then seared for that unmistakeable crisp-charred outer edge! Serve with onions and bell pepper strips!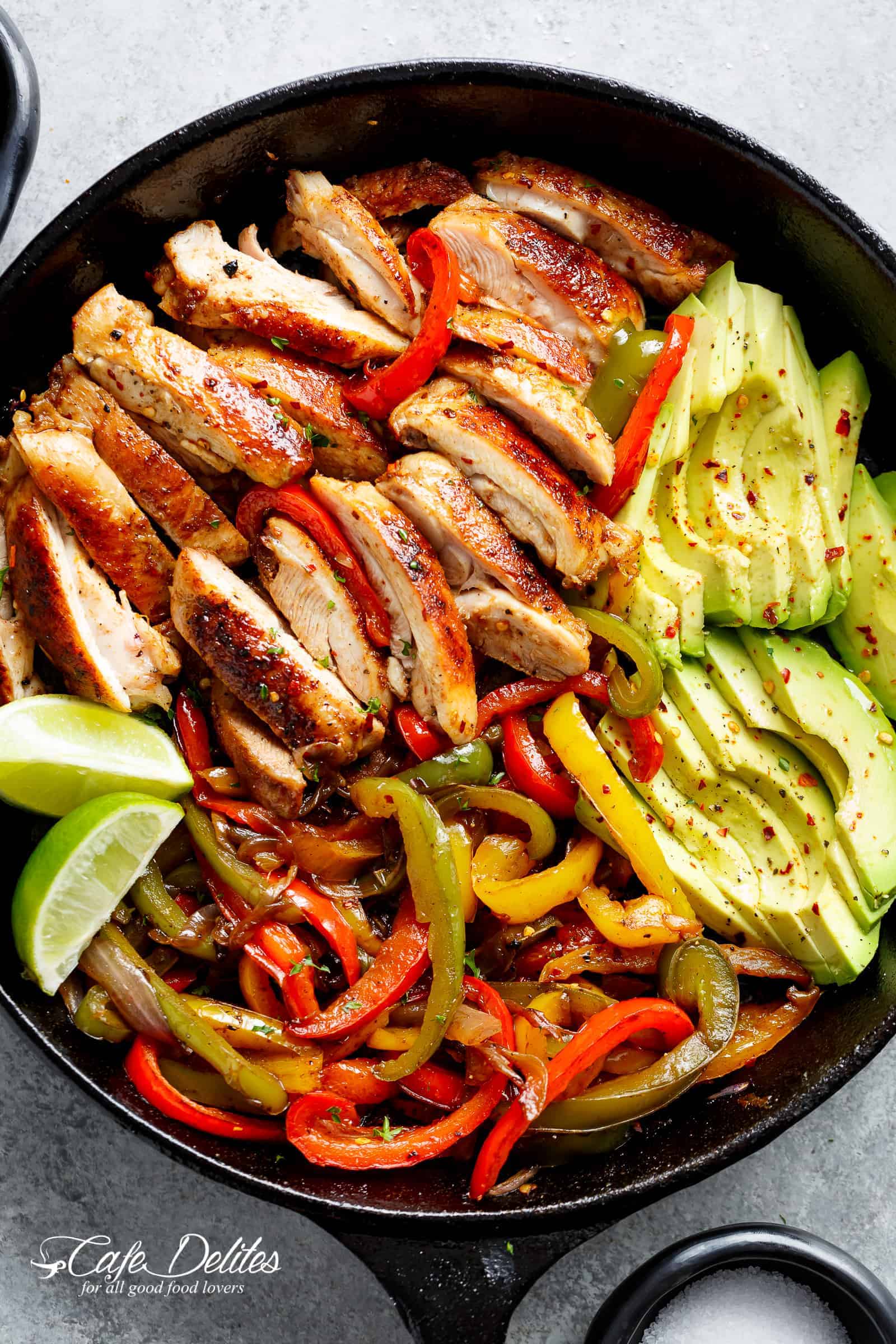 Lemon, garlic and parsley are infused in One Pan Lemon Garlic Baked Salmon + Asparagus ready in only 10 minutes without any marinading. Serve with buttery cauliflower mash!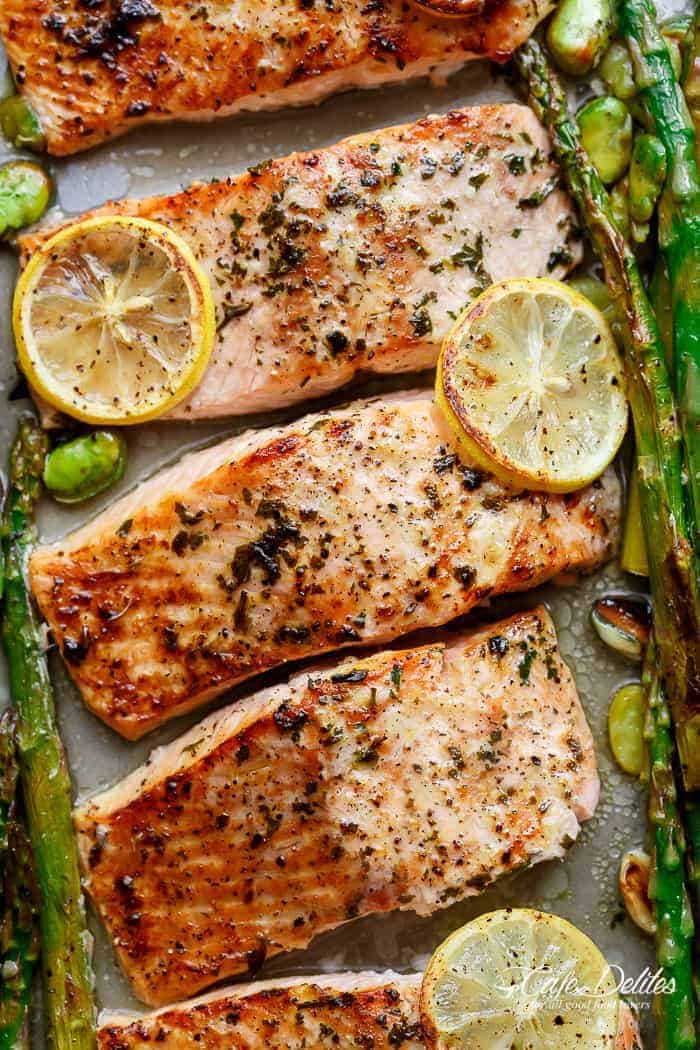 An authentic Chimichurri Steak recipe! Chimichurri is the most delicious silky condiment that drips over your steak, chicken or fish. Super easy to make and tastes incredible! Made with simple, easy to find ingredients: parsley, garlic, red wine vinegar and olive oil. This is how we cook our steaks with chimichurri in Uruguay/Argentina!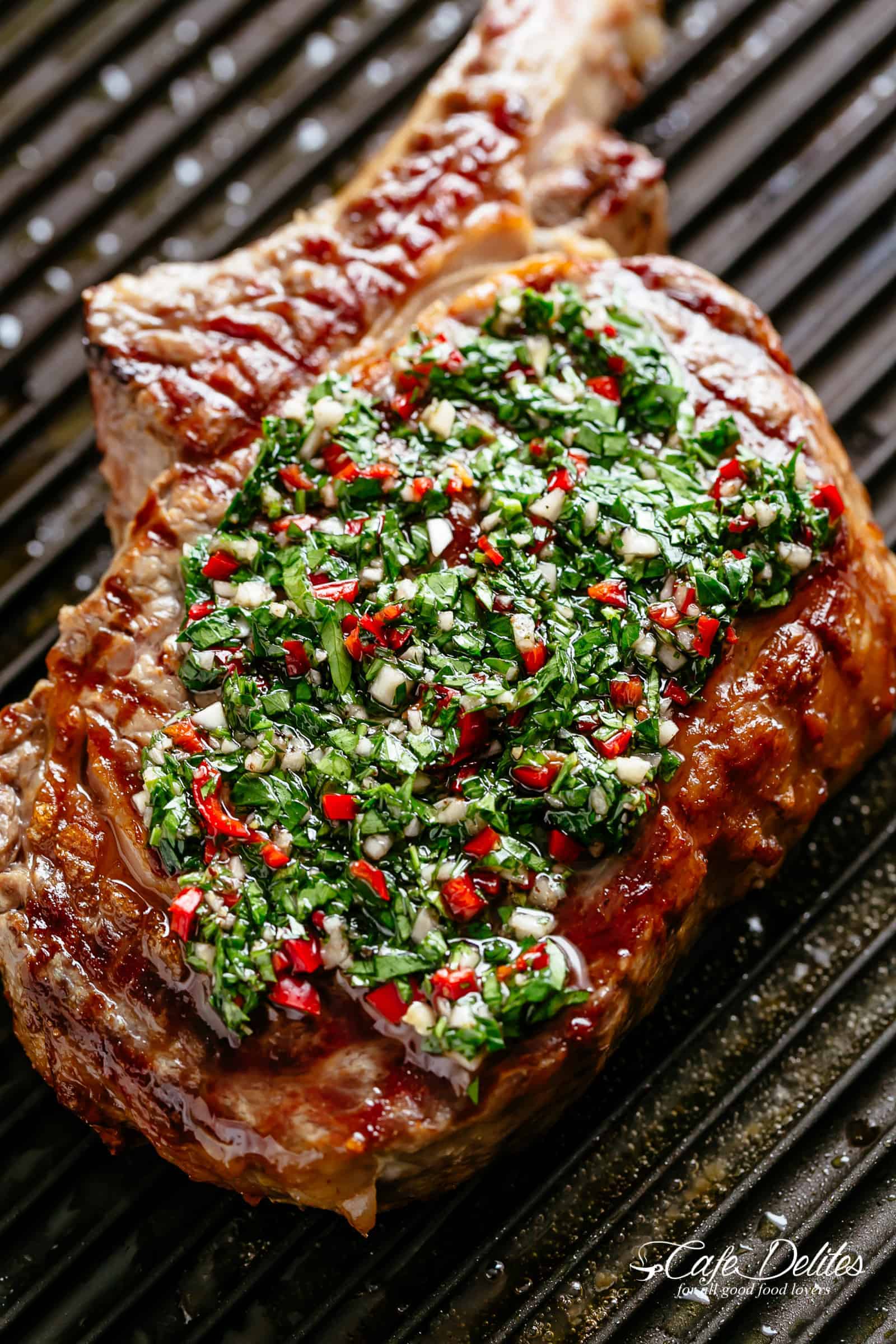 Tender and crispy turkey pieces marinaded in a skinnified version of Satay sauce to make a beautiful meal without busting out of your pants!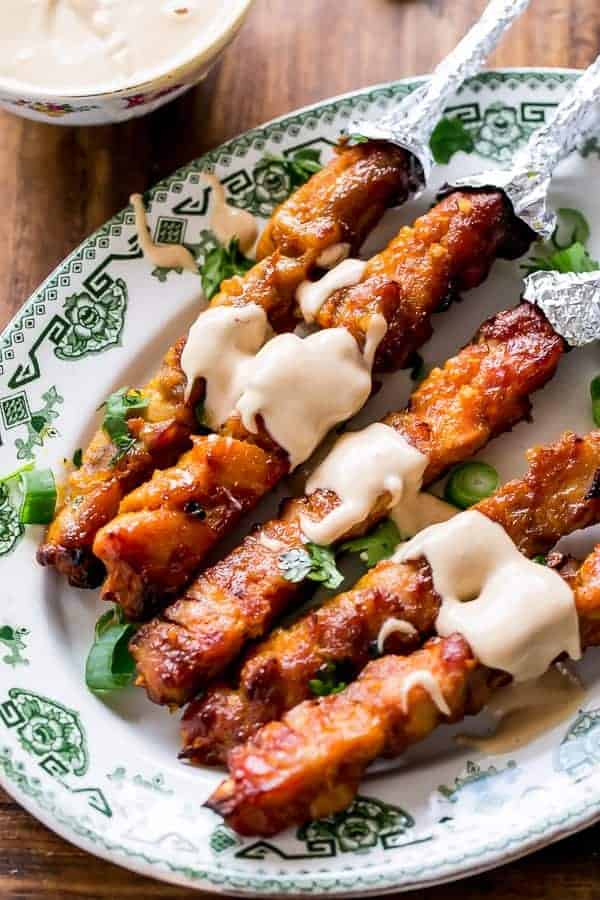 Lightly floured boneless chicken breasts are pan fried in until golden and crispy before being added to a mouth-watering garlic cream sauce! Filled with caramelized flavour, you will LOVE how easy this is!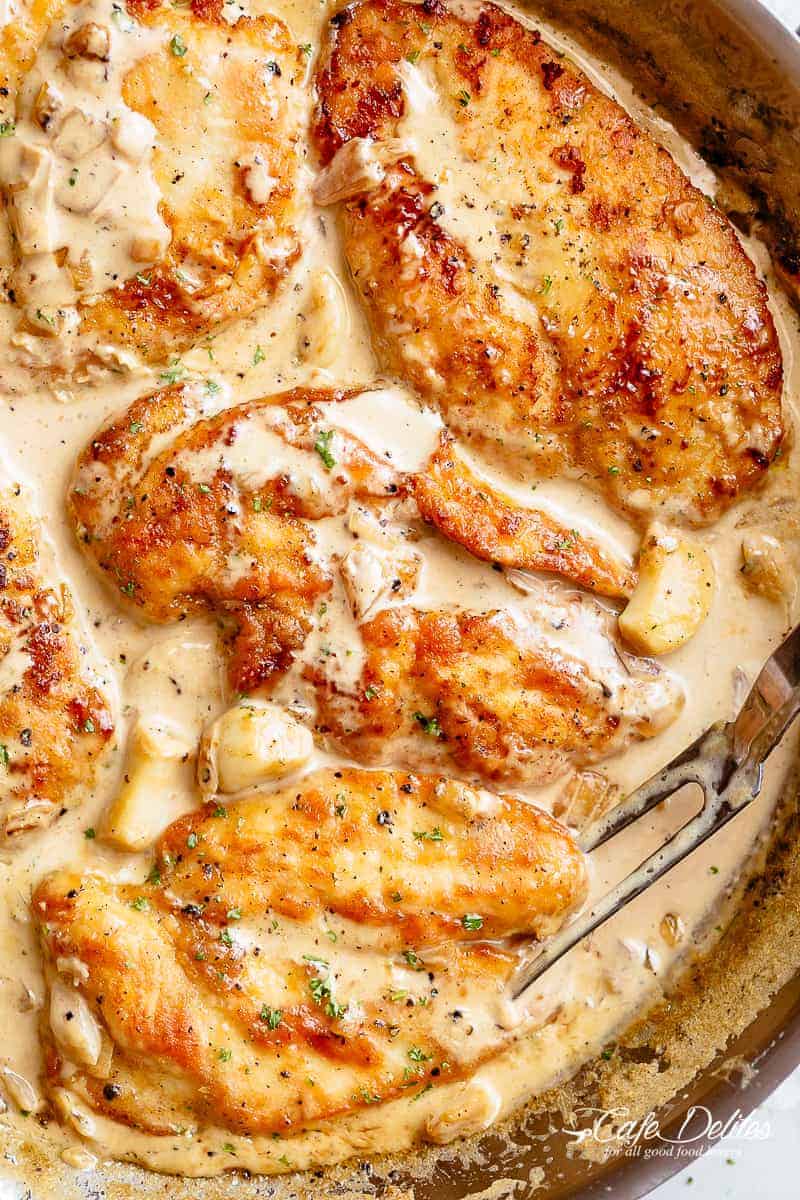 MEAL PREP SNACK IDEAS!
Breakfast Egg Muffins done 3 ways are low carb, filling and perfect for meal prep! Spinach tomato & mozzarella; bacon & cheddar OR garlic mushroom & peppers! Whether you're on a low carb or Keto diet, or you need something quick to grab while running out of the door, Breakfast Egg Muffins are a delicious healthy saviour and PERFECT for Meal Prep!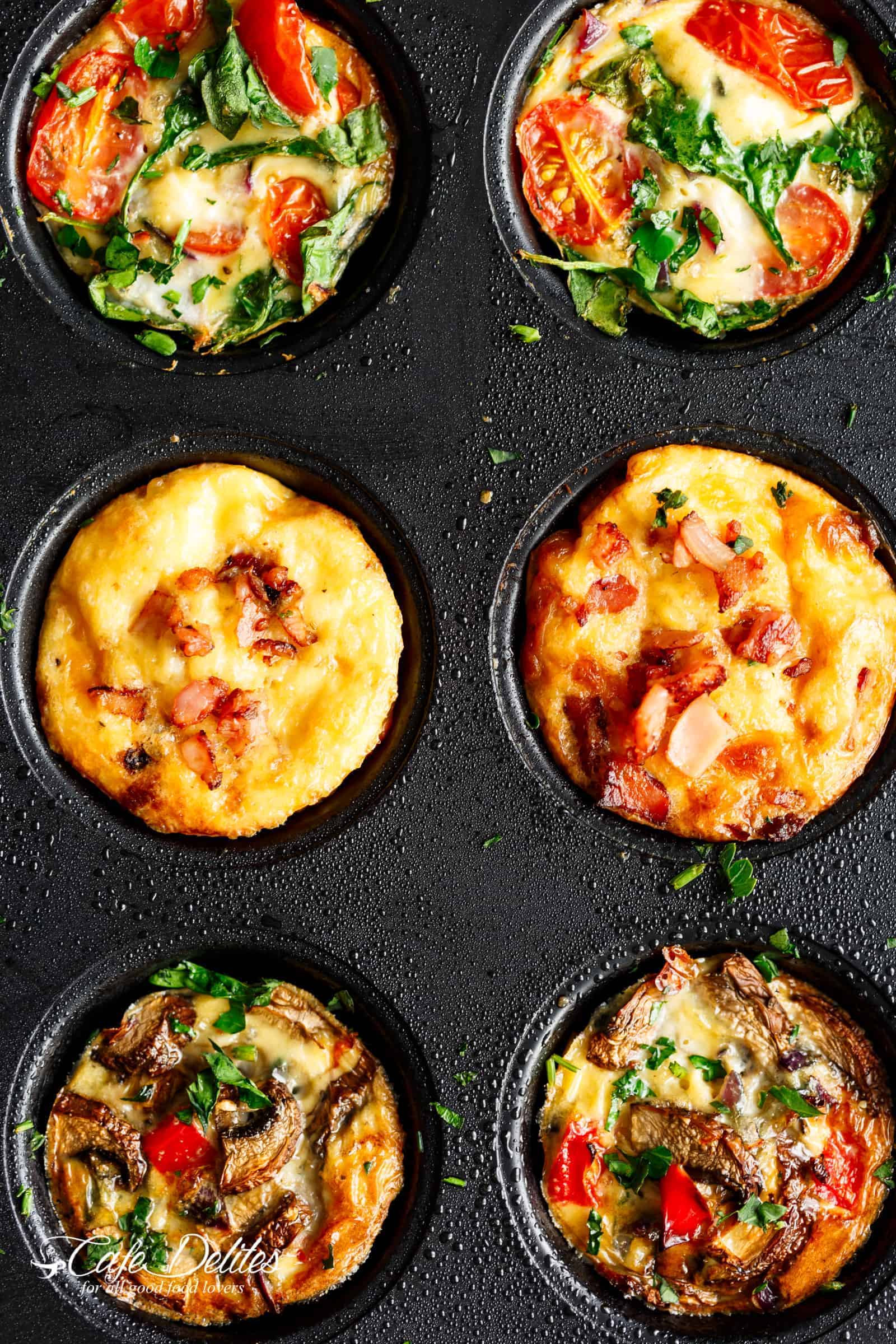 Healthy 2-ingredient breakfast cookies! No flour, oil, butter, refined sugars, fat, eggs or dairy. Weight Watchers (or low fat and diet friendly) and super quick and easy to make. Only 48 calories EACH!