MEAL PLAN WEEK 33 is here! A recipe for everyone! Deliciously easy ONE POT Creamy Chicken Alfredo, Steak and Creamy Garlic Shrimp, Tortellini with a Chunky Beef Sauce, Garlic Mushroom Chicken, PLUS an incredible Honey Garlic Pork! Throw in a super easy Pumpkin Soup and Pan Seared Salmon with Avocado Salsa!
For dessert? Incredibly soft and fudgy Chocolate Brownie COOKIES!
7 nights of dinners!
REMEMBER: TO SEE A RECIPE, CLICK ON THE IMAGE OR THE LINK ABOVE IT!
MEAL PLAN WEEK #33

Thick & Creamy Pumpkin Soup is our family recipe and a favourite weekly soup! Served with crispy bacon, this will become YOUR new favourite.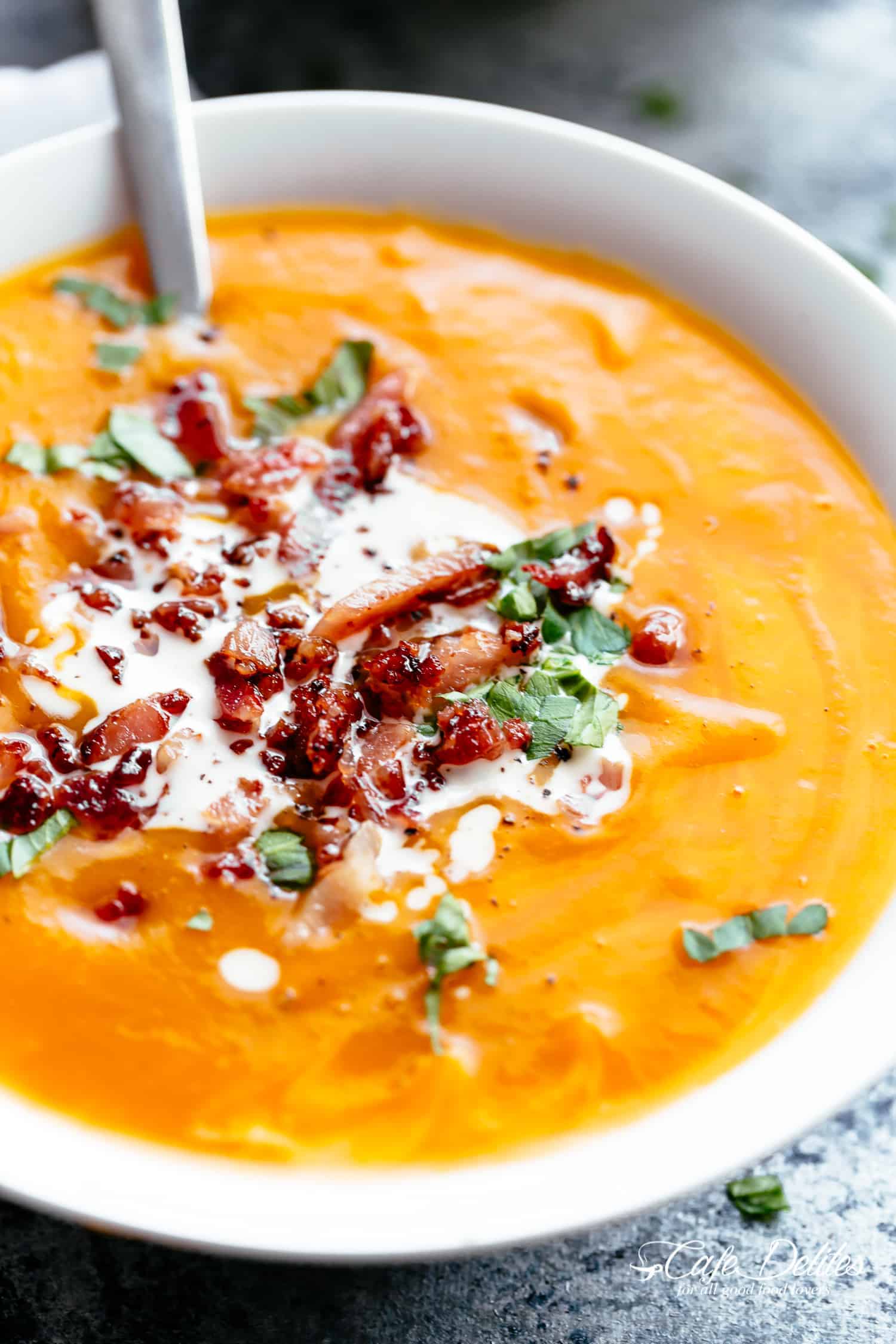 Salmon in a buttery garlic lemon sauce, topped with a delicious fresh tomato salsa and avocado slices! Healthy, low carb, full of amazing flavour and so EASY to make!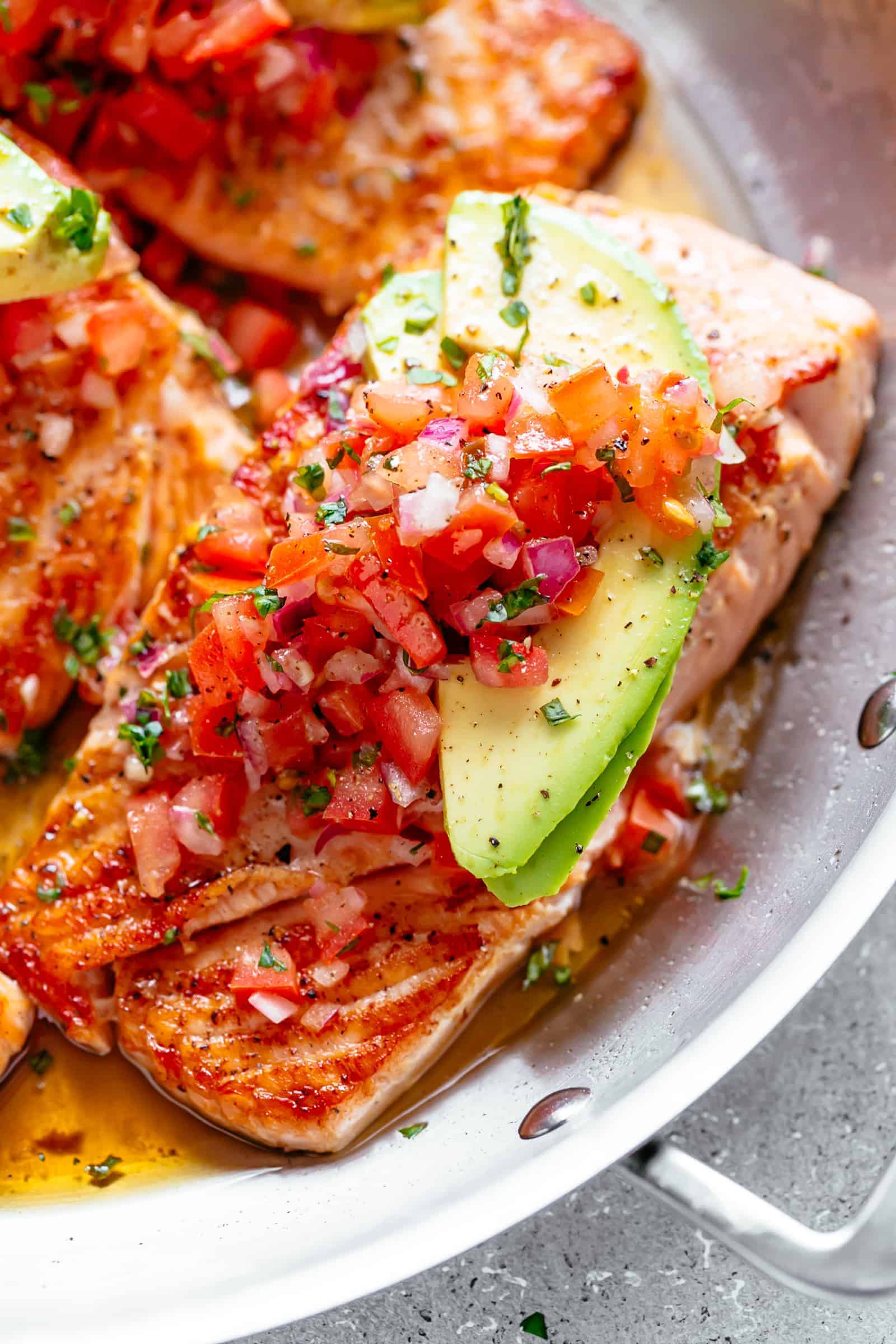 An easy dinner filled with comfort! The rich and rustic sauce filled with fall apart chunks of beef coats soft pillows of tortellini. There's nothing like a bowl of warm pasta!


Made simple, with the most amazing and addictive 4-ingredient honey garlic sauce that is so good you'll want it on everything! Quick and easy to make, your new family favourite pork recipe is here!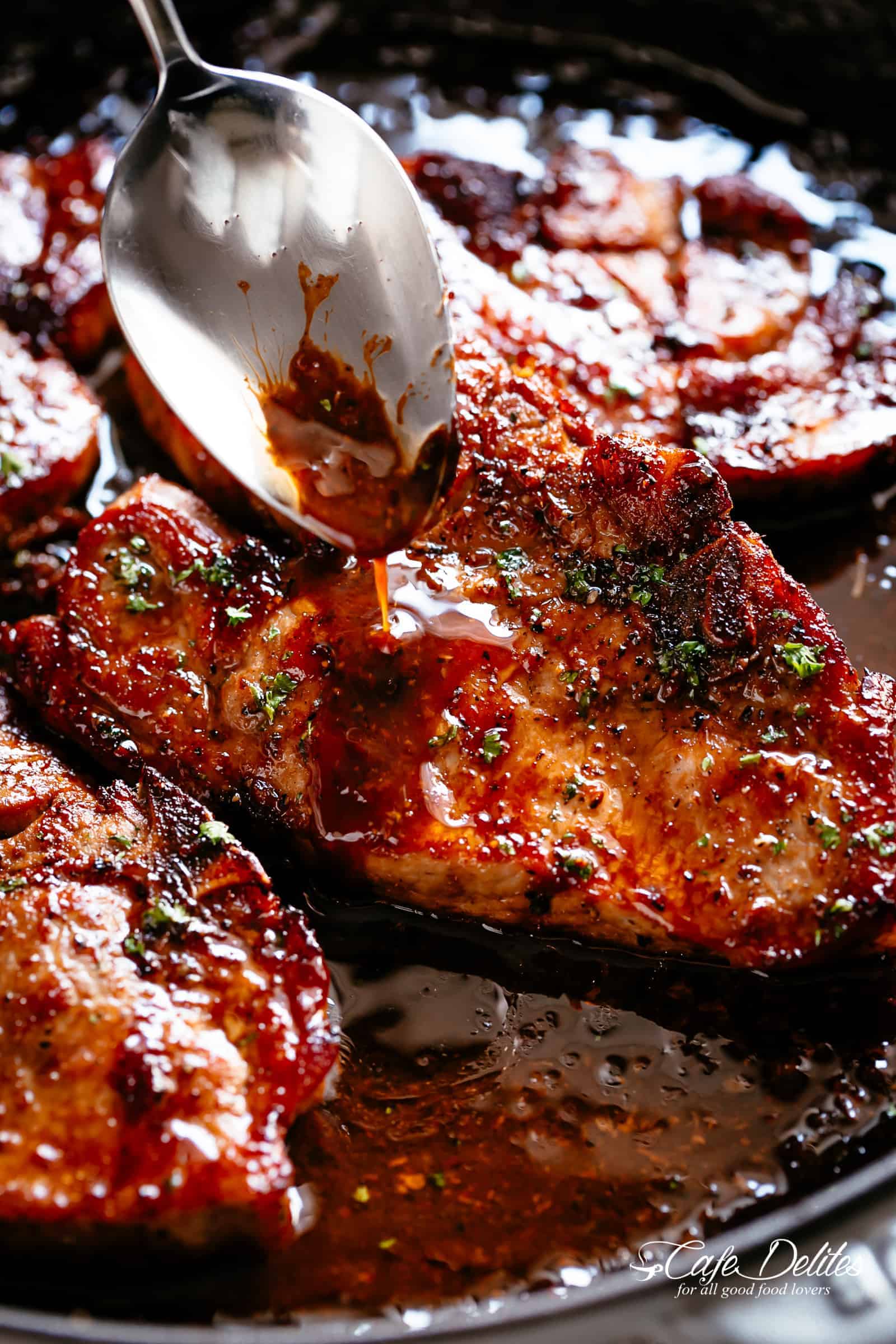 Golden seared chicken thighs in a delicious, buttery garlic mushroom sauce with a sprinkle of herbs is THE weeknight dinner everyone raves about! Serve over rice, pasta, mashed potatoes OR lower carb options like mashed cauliflower or zucchini noodles!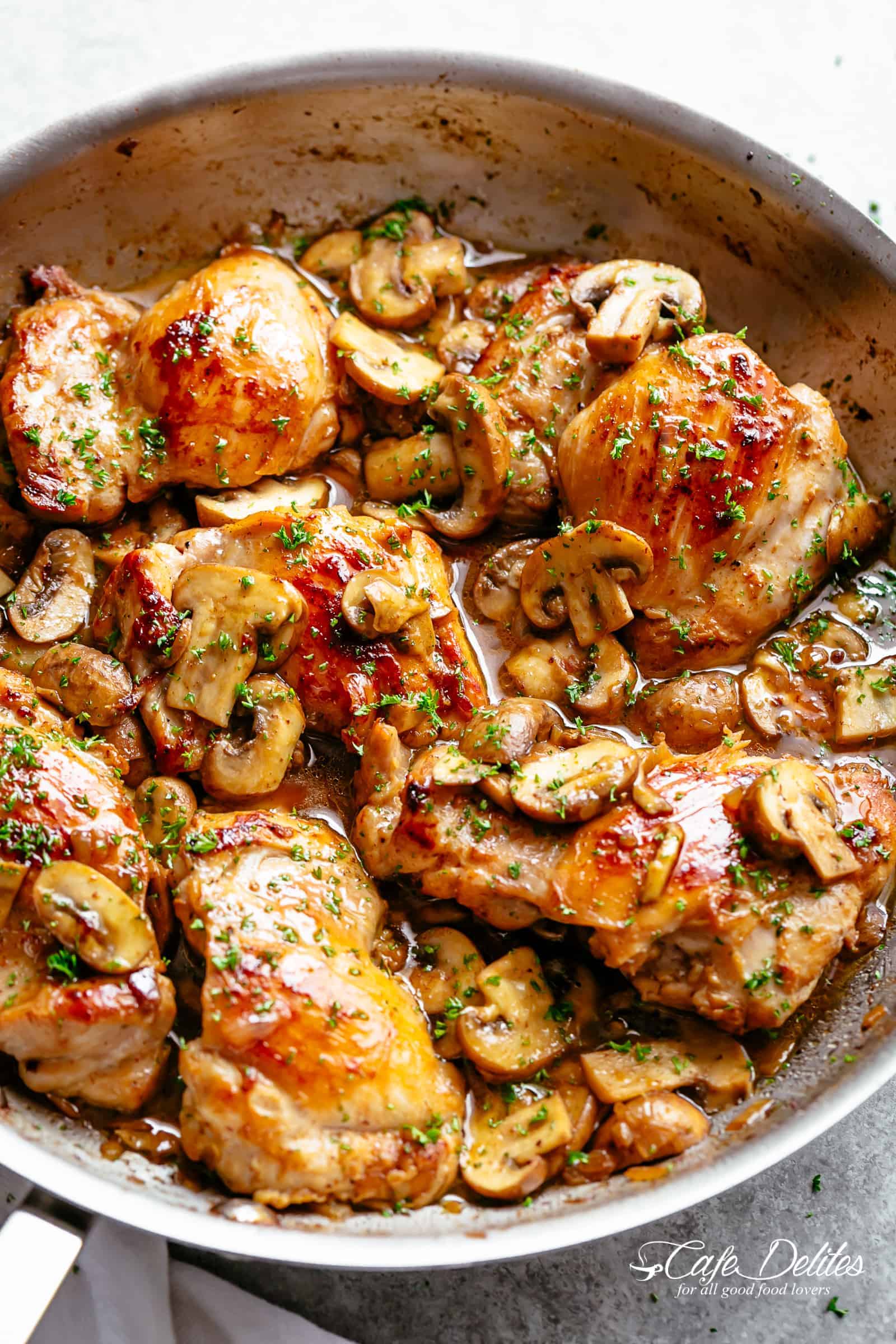 An incredible gourmet steak recipe. Leave people wondering if there is a hidden chef in your kitchen with this steak and creamy shrimp dinner! Ready on the table in less than 15 minutes

Crispy golden seared chicken is mixed through a super creamy garlic parmesan Alfredo sauce! Our favourite Chicken Alfredo recipe with the pasta cooked right in! Perfect comfort food at its finest.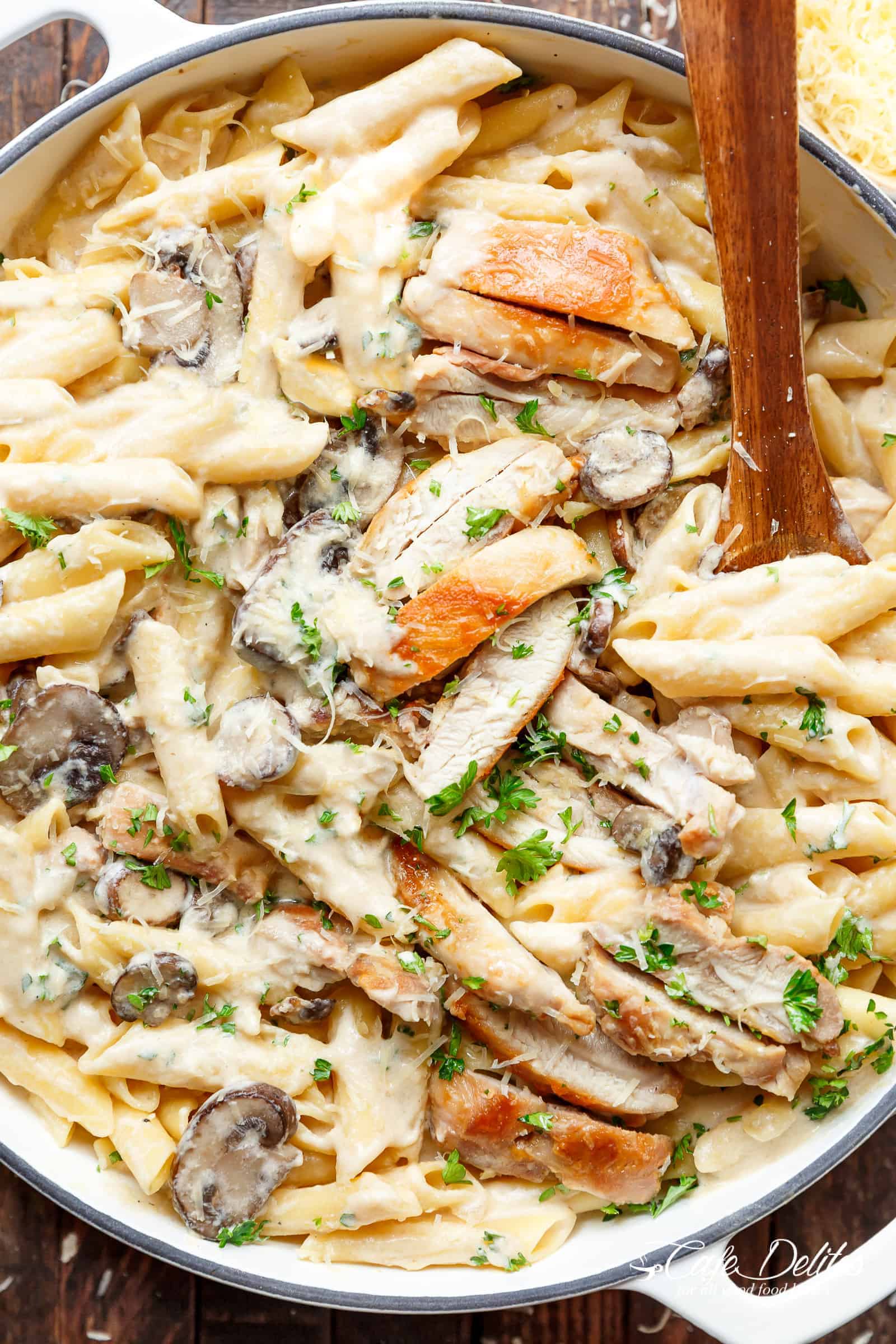 A DESSERT to try out this week:
Once you try one of these Fudgy Chocolate Brownie Cookies, you'll never have a brownie again! Chocolatey → soft → chewy → super fudgy → gooey on the inside, with a crispy/crunchy outer shell. Not only does the entire pan disappear in seconds.