MEAL PLAN WEEK 29 is here! A recipe for everyone! A deliciously easy Lasagna Soup, plus a low carb Chicken Parmesan, baked Shrimp Scampi and pan seared Salmon with Lemon Garlic Butter Sauce. Throw in a Chicken & Sweet Potato Meal Prep, Spinach Ricotta Grilled Cheese and a Beef Guinness Stew. Plus…incredibly fudgy Cinnamon Cheesecake Swirled Pumpkin Blondies loaded with chocolate chips.
7 nights of dinners!
REMEMBER: TO SEE A RECIPE, CLICK ON THE IMAGE OR THE LINK ABOVE IT!
MEAL PLAN WEEK #29

A soup version of lasagna with all of the traditional flavours, this easy to make low fat lasagna soup comes together in minutes! No layering or waiting around your oven. Simply throw all of your ingredients into your slow-cooker or crockpot and you have lasagna soup ready to be served whenever you are! Mop it all up with our Garlic Bread!

Garlic Herb Chicken & Sweet Potato Meal Prep is the easiest and most delicious way to have your meals cooked and ready to go when you're short on time!


A deliciously easy salmon recipe, so simple to make, yet so delicious! Crispy on the outside while soft and tender on the inside.


A low carb dream! Seasoned chicken simmered in a homemade tomato sauce, topped with melted mozzarella cheese! A 20-minute Low Carb Chicken Parmesan WITH NO BREADING!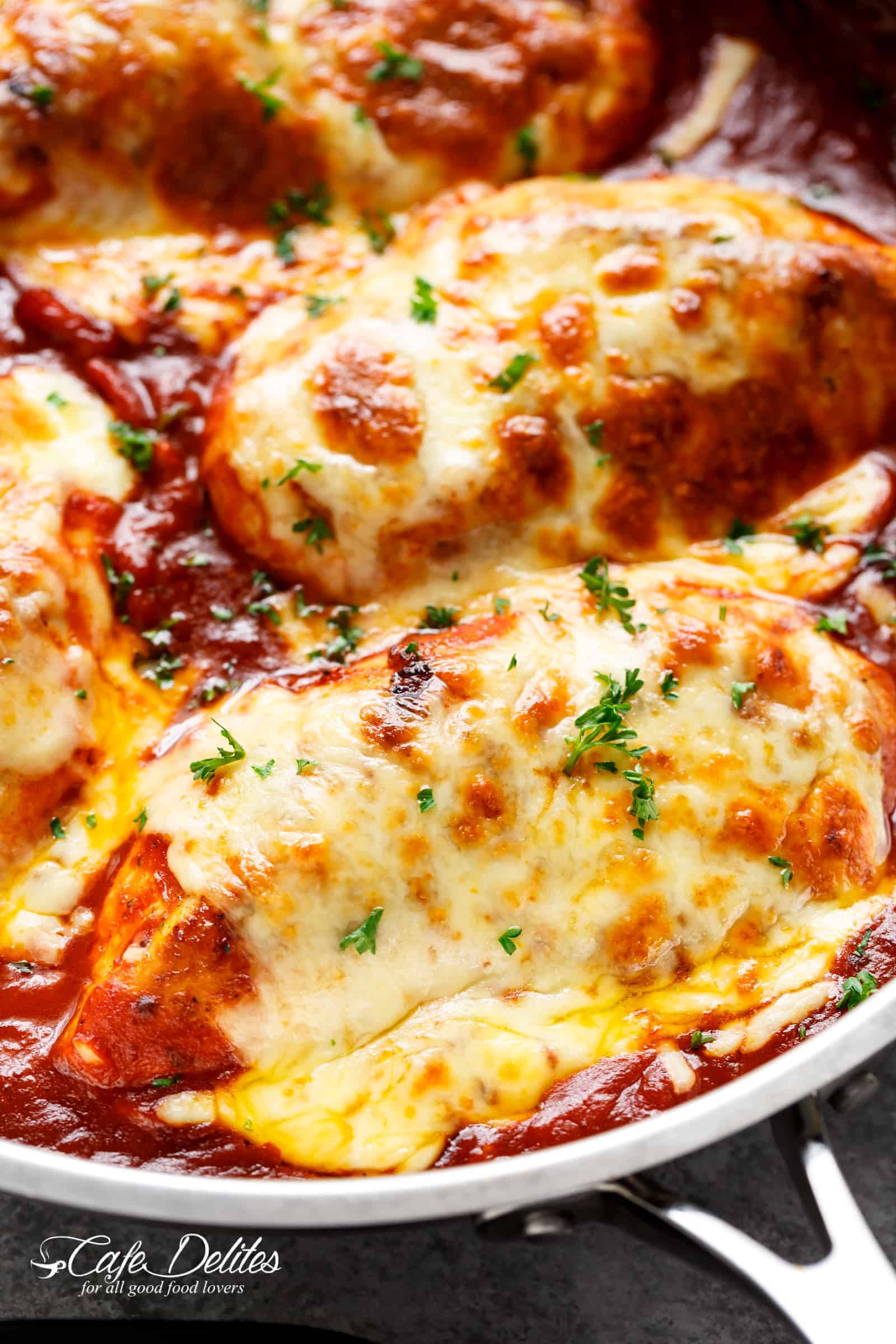 Spinach and Ricotta Cannelloni turned into a Grilled Cheese sandwich.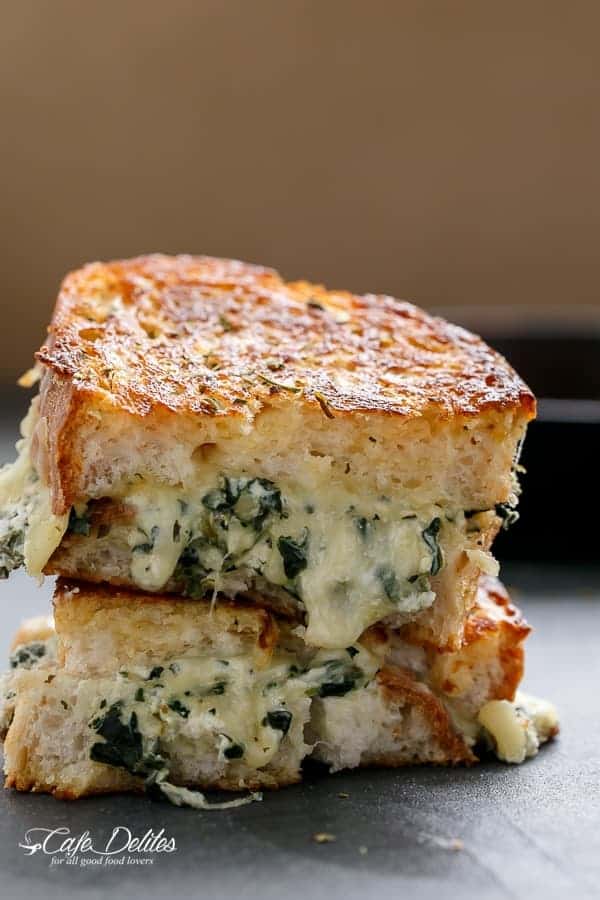 Oven baked shrimp with a hint of lemon and garlic, topped with flavourful golden and buttery, garlic parmesan breadcrumbs. This Crispy Baked Shrimp Scampi is easy to make with a fancy restaurant flair right at home, and takes only minutes to prepare!


Beef And Guinness Stew is a heart warming bowl of comfort! Oven slow cooked beef, simmered in a rich Guinness gravy, with so much flavour!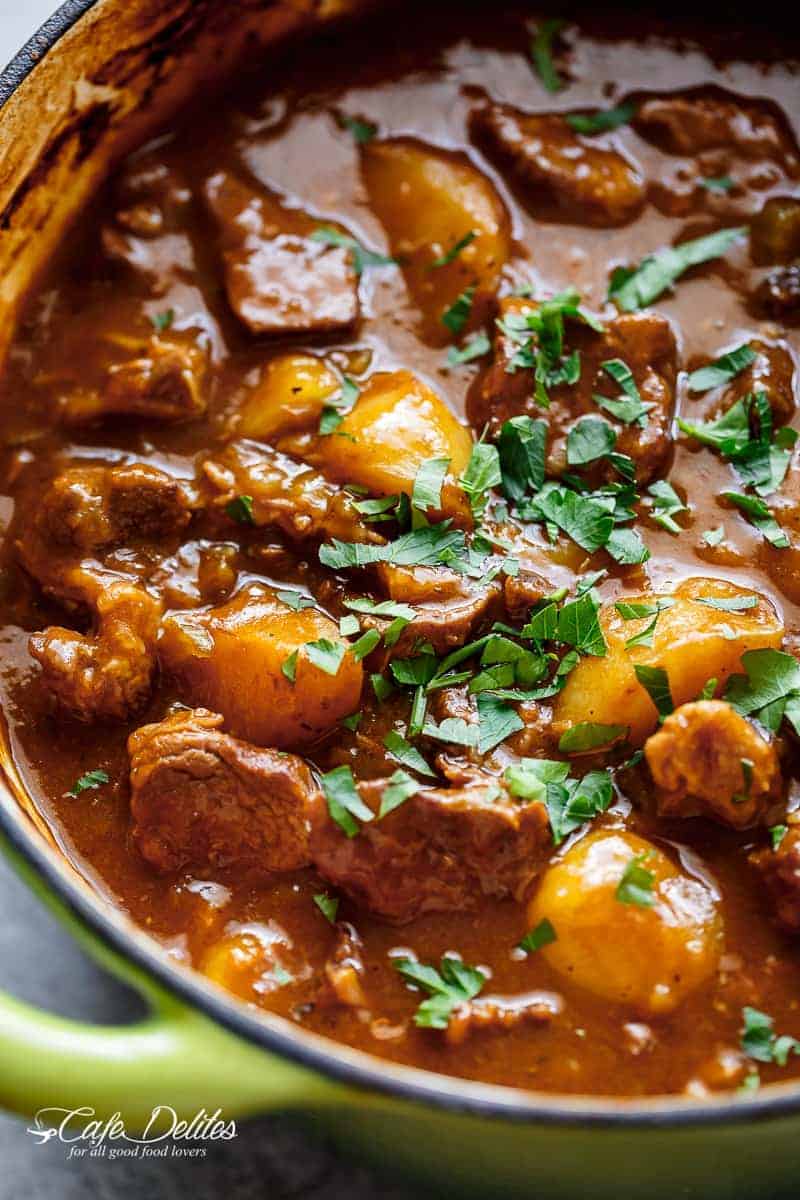 A DESSERT to try out this week:
So moist and super fudgy pumpkin blondies loaded with melted chocolate chips.