MEAL PLAN WEEK 26 is here! From Honey Sriracha Chicken and Fried Rice to Beef and Sweet Potato Stew. Throw in deliciously creamy Mushroom Pork Chops, Teriyaki Salmon, Shrimp Piccata, Beef and Mushroom Stroganoff and Creamy Tomato Drumsticks! Plus…the best soft and chewy Chocolate Chip Cookies!
7 nights of dinners!
REMEMBER: TO SEE A RECIPE, CLICK ON THE IMAGE OR THE LINK ABOVE IT!
MEAL PLAN WEEK #26

A tomato sauce so creamy with added sliced mushrooms and broccoli for added texture and flavour…dinner is served.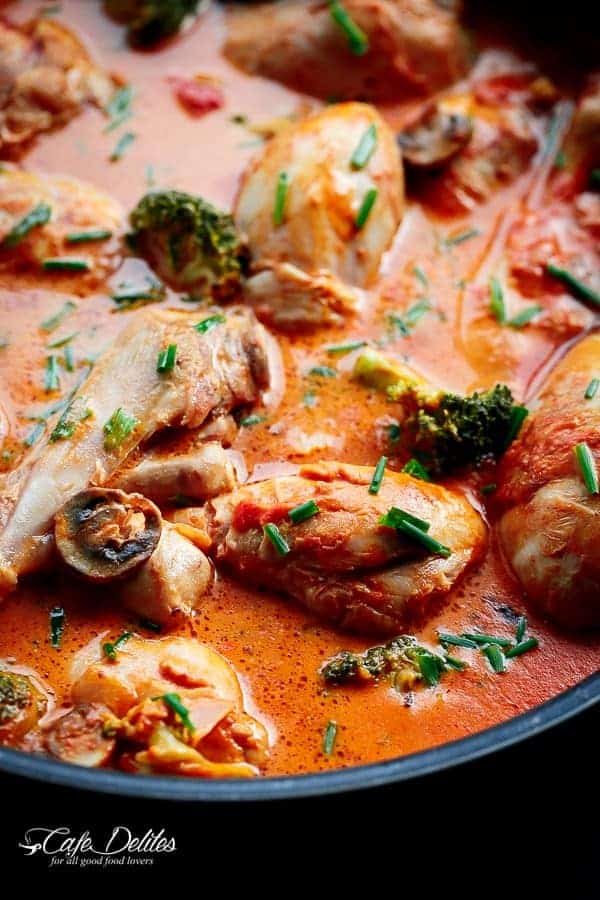 Seared Pork Chops with a creamy garlic mushroom sauce is a super easy dinner recipe.


Seared salmon cooked in a delicious teriyaki sauce served with steamed zucchini ribbons and broccoli. No marinating needed! Crispy on the outside and full of amazing, sweet and salty teriyaki flavour.


Comfort food at its finest. Pasta and a white wine spiked creamy sauce — also known as Beef Stroganoff — ready and on the table in less than 20 minutes.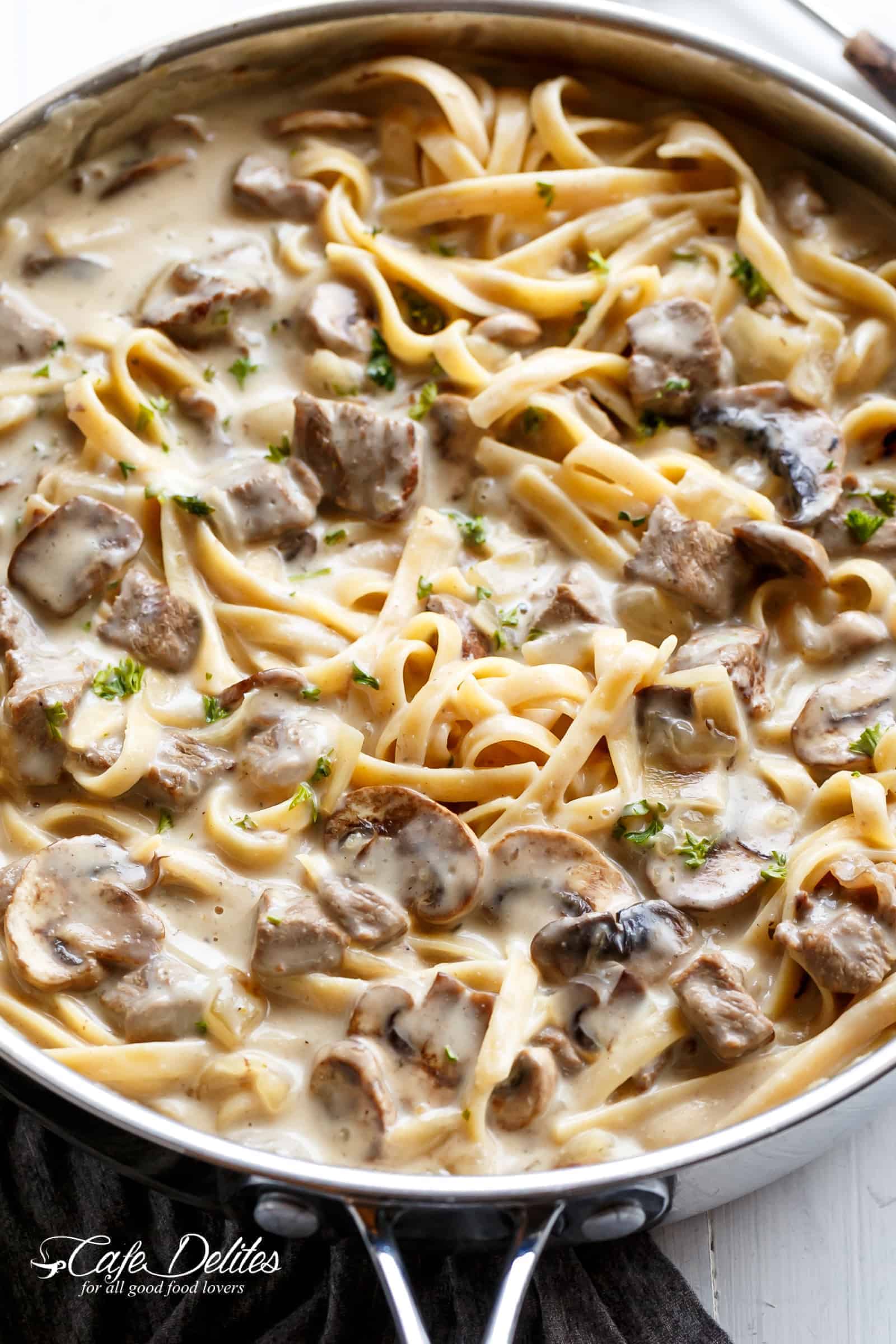 A rustic stew so easy to throw together. Filled with fall apart, tender beef pieces and sweet potato.


Garlic butter shrimp coated in a rustic creamy garlic parmesan sauce with a hint of lemon, capers and spinach!Leave people wondering if there is a hidden chef in your kitchen!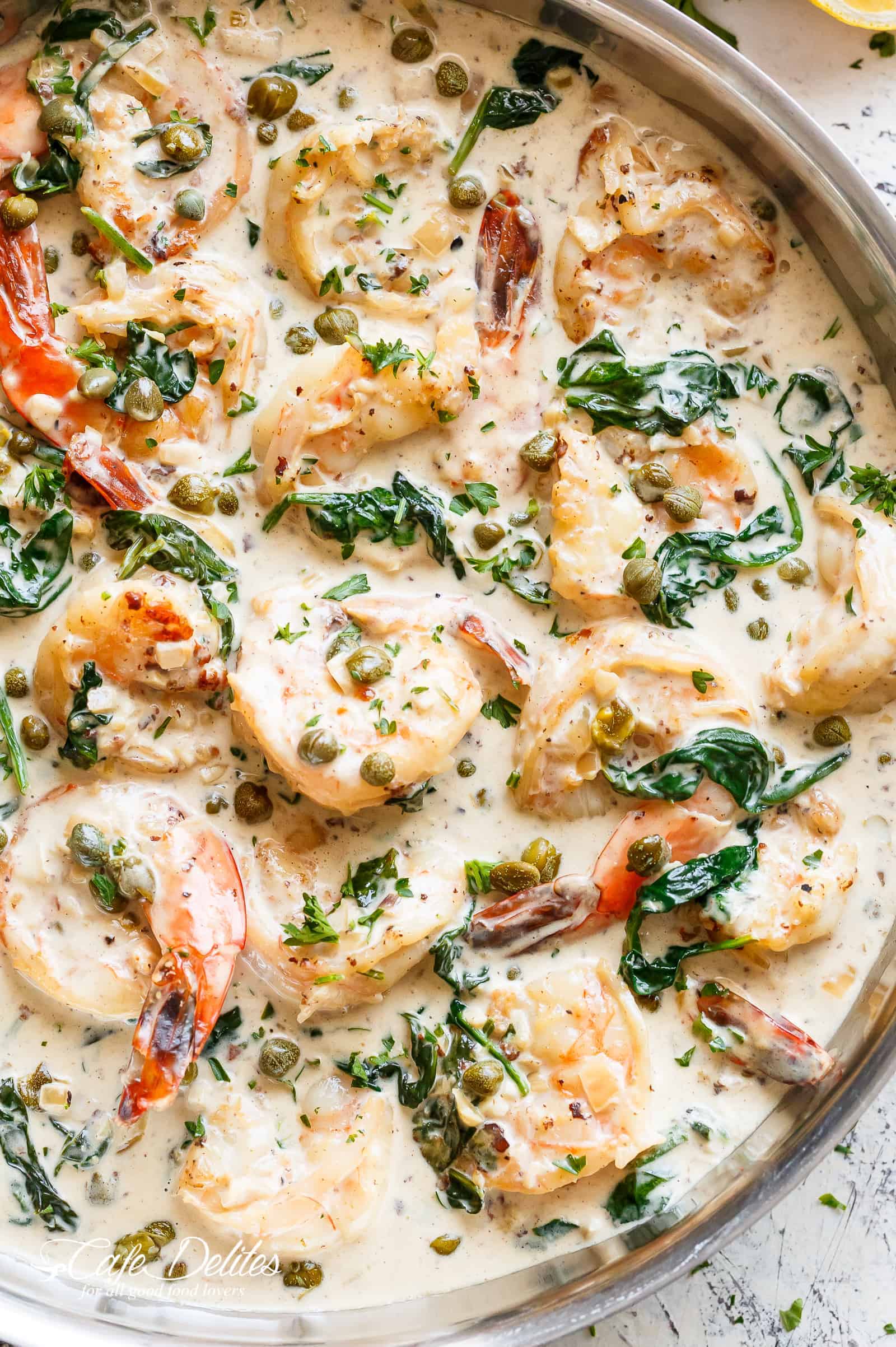 Flavour packed made with the easiest and most delicious marinade/dipping sauce! Restaurant quality chicken at home.
With crispy bacon and fluffy eggs…the best fried rice in your own kitchen. Just like Chinese take out, perfect for when you have leftover rice OR make it quick from scratch with a few tricks!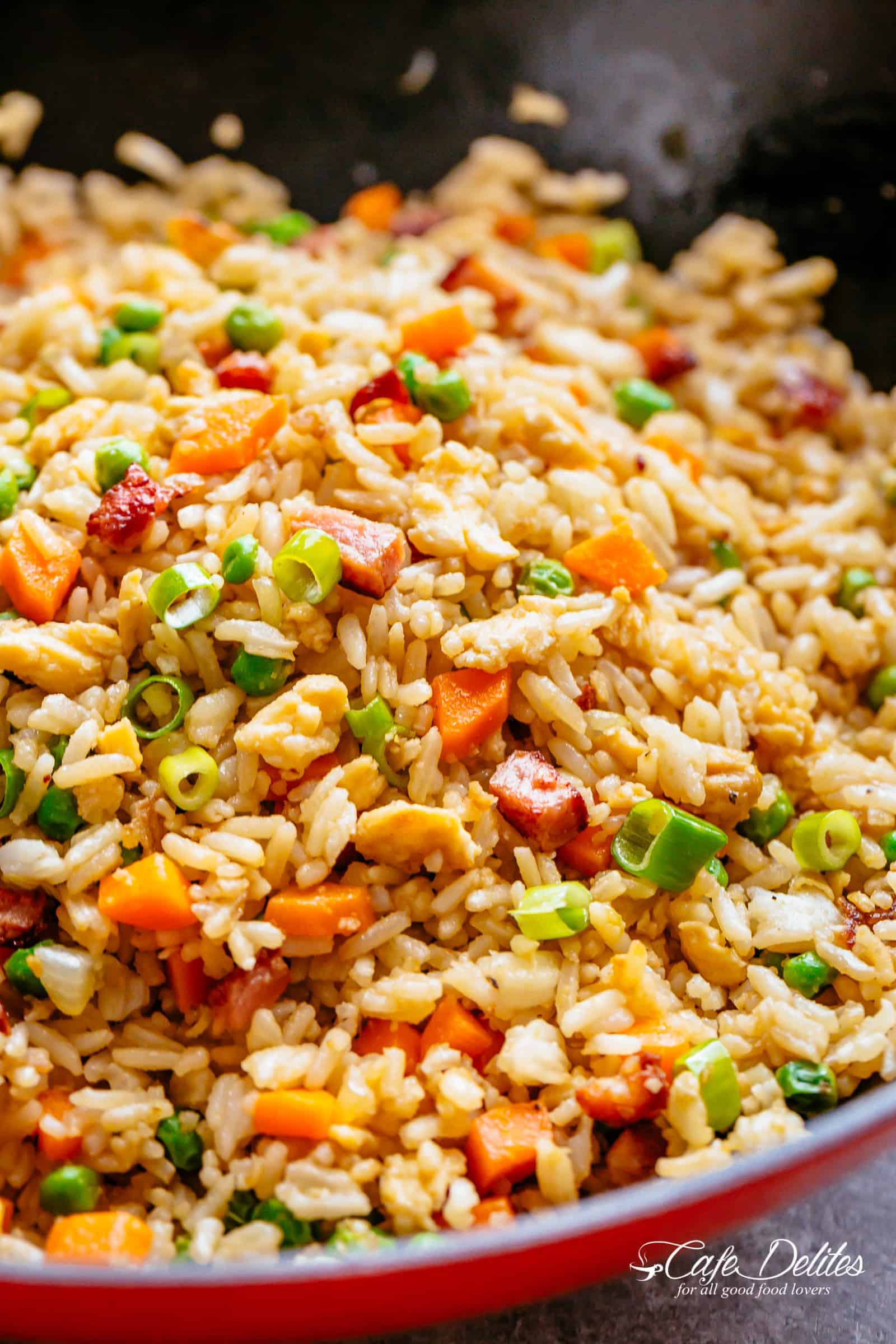 A DESSERT to try out this week:
The best Chocolate Chip Cookies with simple steps and ONE added ingredient for a soft and chewy experience in LESS THAN 15 minutes!