MEAL PLAN WEEK 24 is here! From Beef Cabbage Soup to Baked Honey Mustard Chicken Breasts and Greek Chickpea Salad with Lamb Souvlaki. A deliciously Buttery Honey Garlic Shrimp, Grilled Pizza Panini, Teriyaki Chicken, and Crispy Stuffed Salmon. Plus an incredible Strawberry Rhubarb Crumble for your weekend dessert.
7 nights of dinners!
REMEMBER: TO SEE A RECIPE, CLICK ON THE IMAGE OR THE LINK ABOVE IT!
MEAL PLAN WEEK #24

Full of cabbage, carrots, onions, garlic and tender, fall apart beef! Low fat, low carb, healthy, diet approved and so super filling you won't believe how good this is!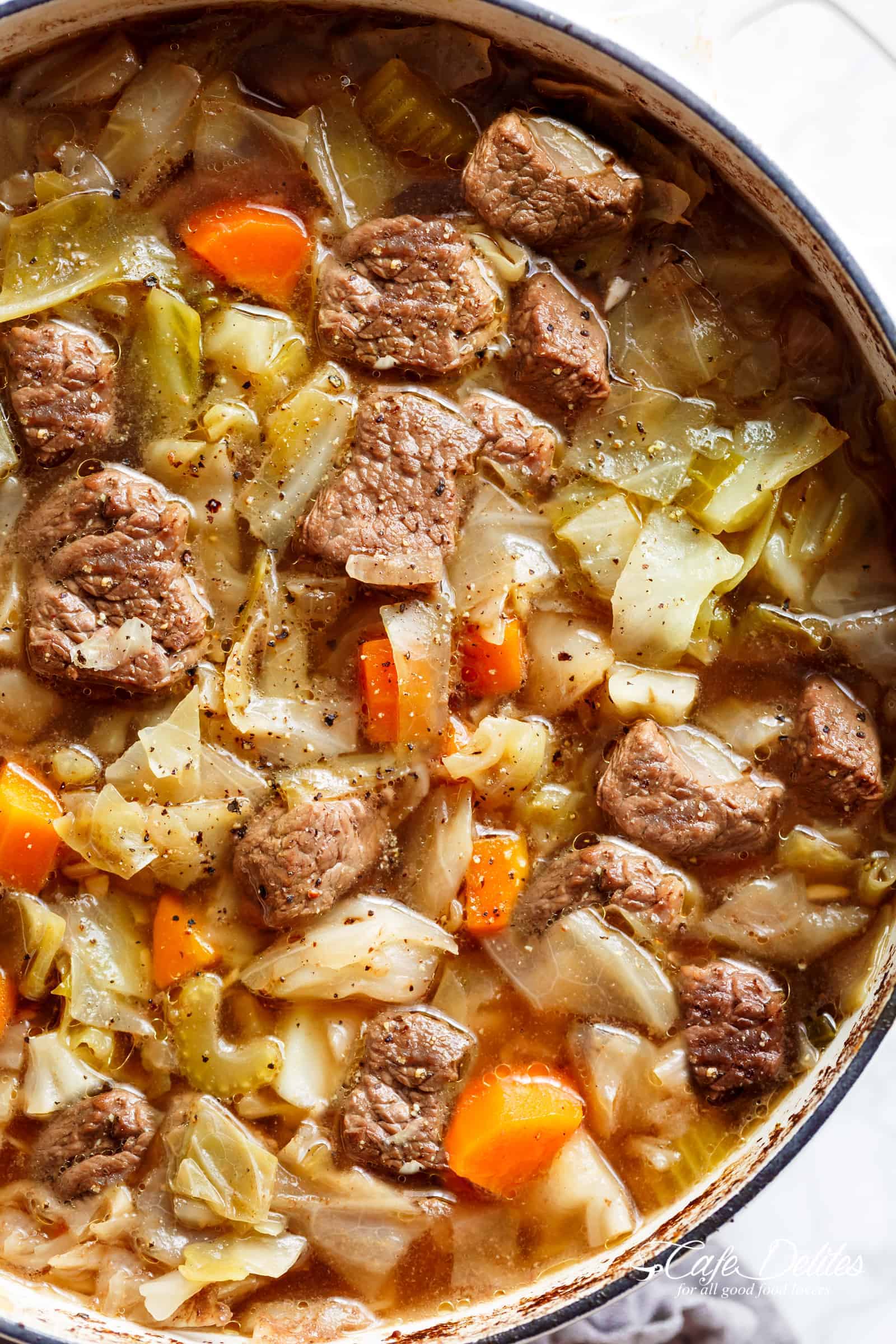 Baked Chicken couldn't be any easier to prepare for a quick and easy dinner idea! Smothered in a Honey Mustard Sauce with a kick of lemon juice, this will become your new favourite chicken breast recipe.


Greek Chickpea Salad with an authentic greek salad dressing is a favourite salad to serve as a main OR as a side! Loaded with chickpeas, green peppers (or capsicum), juicy grape tomatoes, cucumbers, olives and red onion, you will love this salad recipe!

Tender char-grilled seasoned Lamb Souvlaki Skewers with red capsicum/bell pepper pieces and red onion; served with a garlicky yogurt dip, a refreshing Greek side salad and warmed flatbreads.


Seared Buttery Honey Garlic Shrimp coated in the best sauce is a quick and simple shrimp recipe guaranteed to impress! This is the best shrimp recipe to hit your dinner table. Restaurant quality flavour ready in less than 10 minutes and no marinating needed.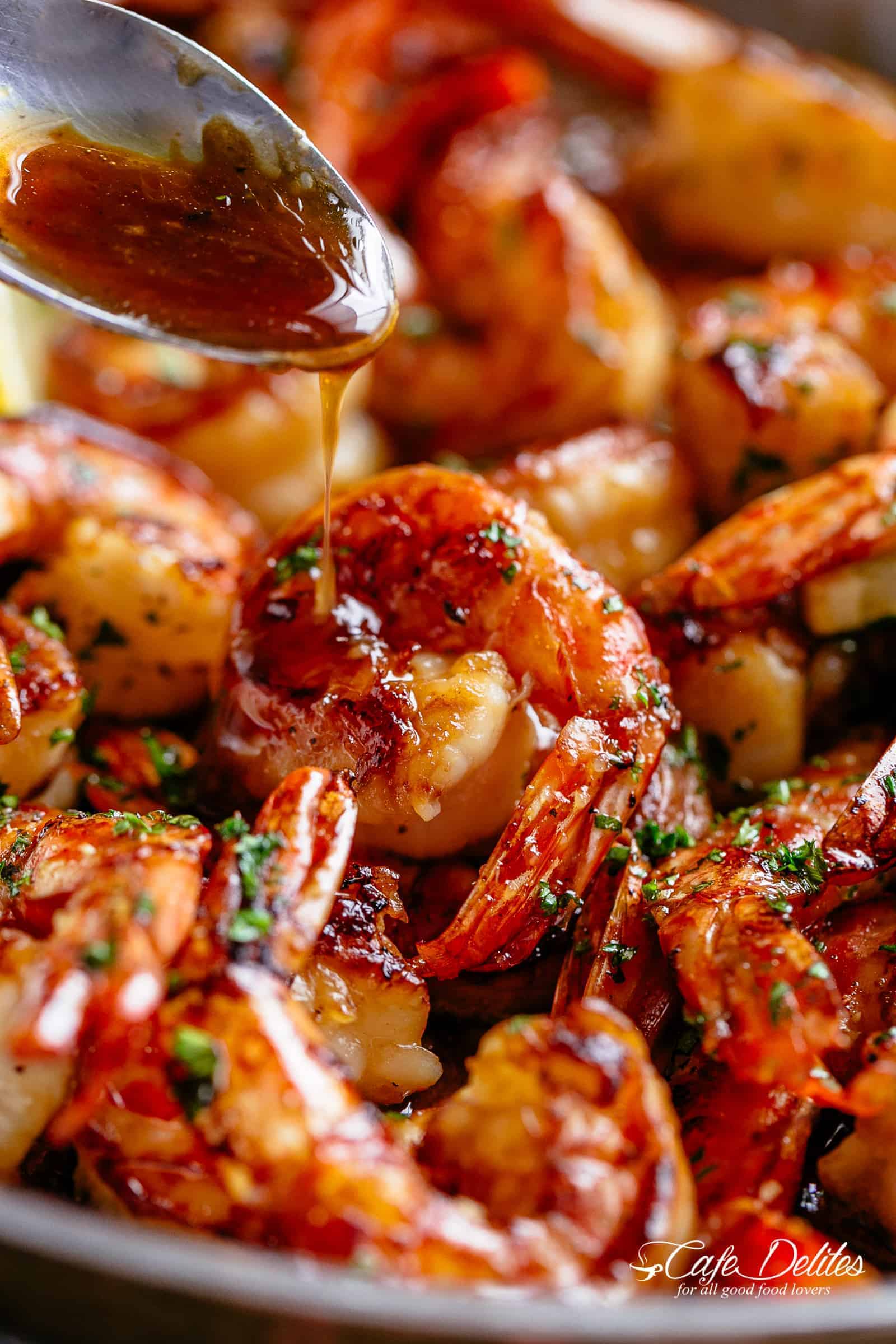 Filled with fresh tomato slices, pepperoni and so much dripping cheese.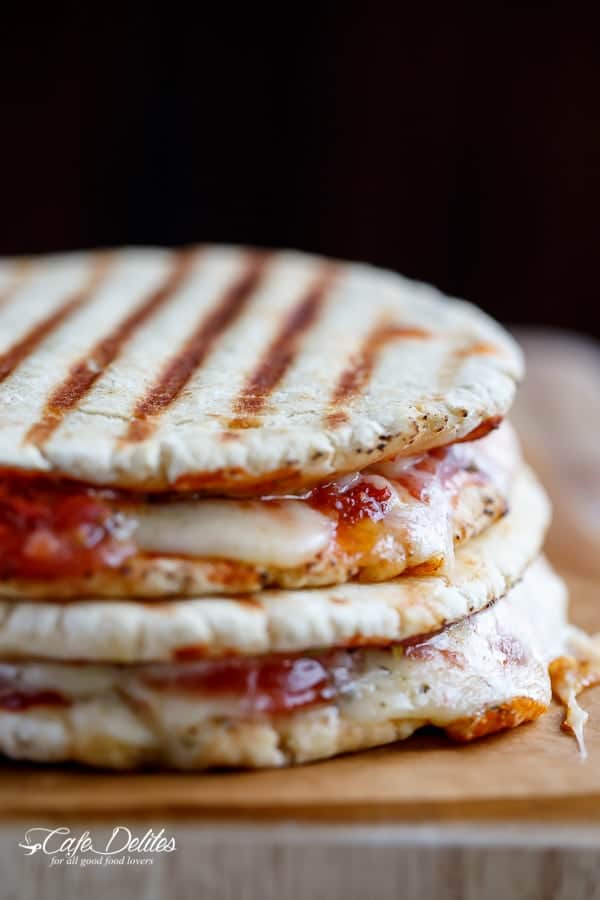 Crispy skinless chicken thighs stir-fried and swimming in a beautiful flavoured homemade teriyaki sauce. A hint of garlic adds a twist on a traditional Japanese Teriyaki Chicken recipe and makes it absolutely addictive! This is better than ANY store-bought teriyaki sauce, guaranteed.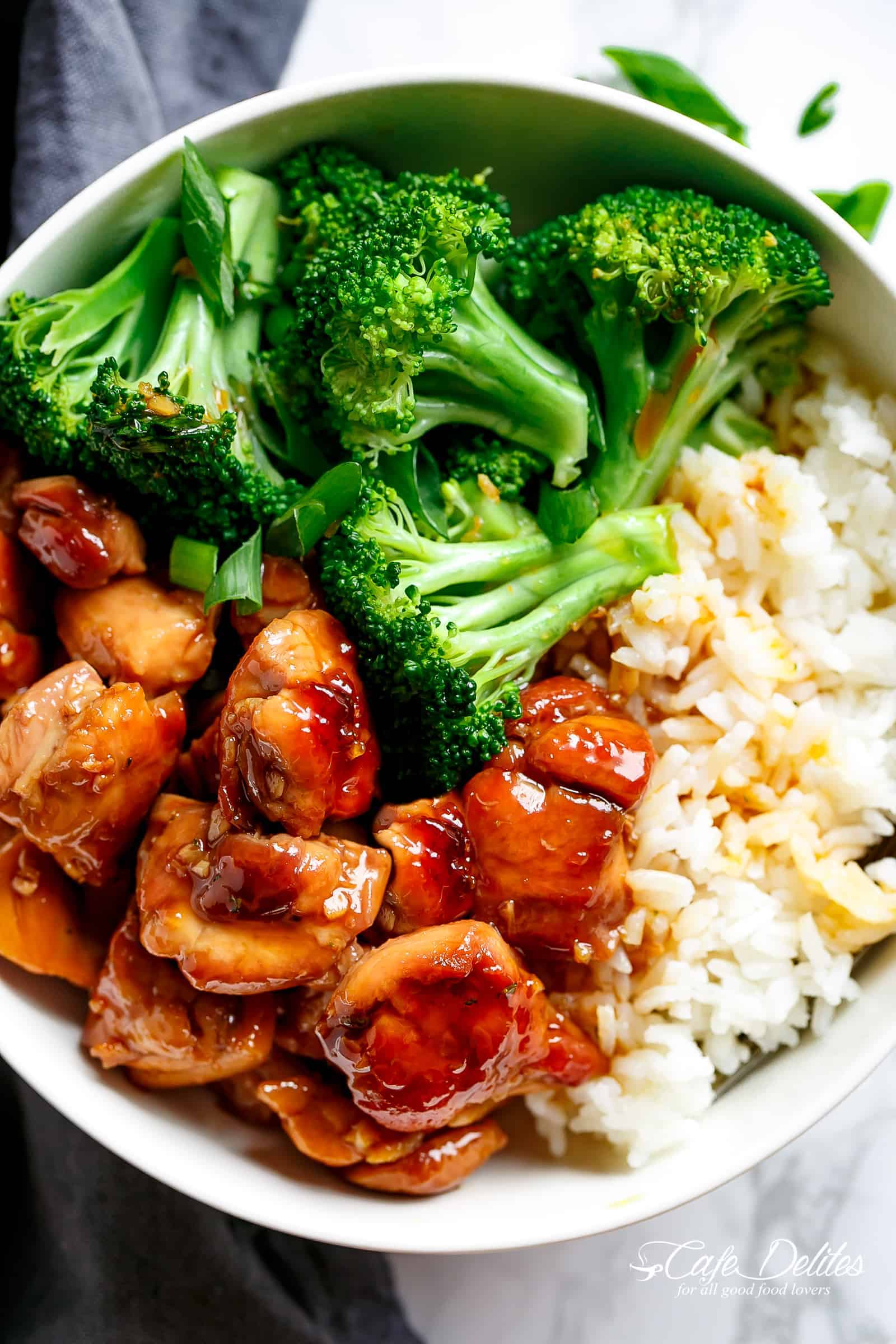 Packed with an incredible cream cheese, spinach, parmesan and garlic dip, this Stuffed Salmon beats anything found in a restaurant. A low carb salmon recipe includes pan fried AND oven baked methods.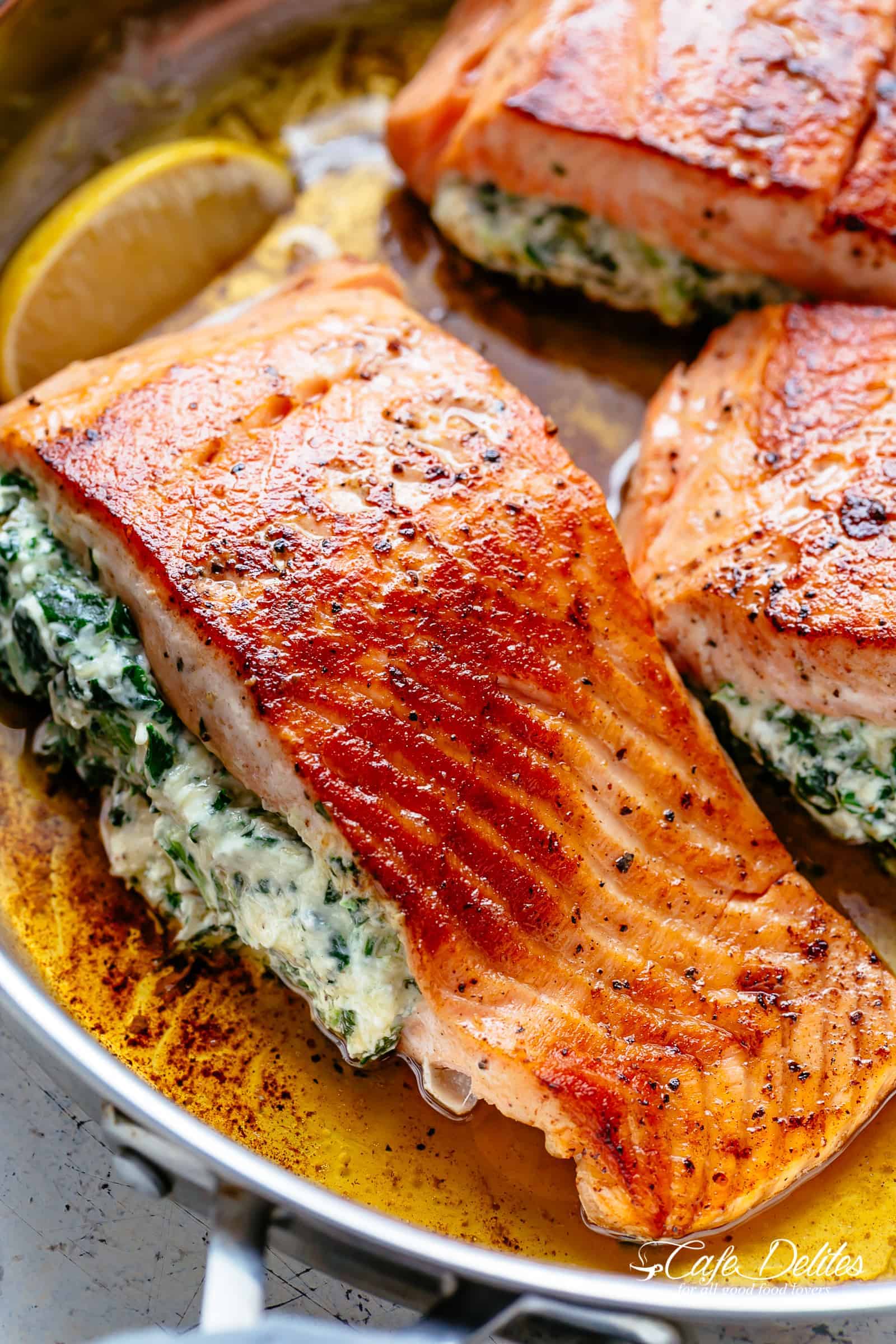 A DESSERT to try out this week:
A quick and easy to make dessert at only 263 calories per serve! Strawberries mix with rhubarb underneath an oatmeal cookie top…