MEAL PLAN WEEK 21 is coming in fully loaded! From Grilled Chicken Caprese & Pesto Shrimp Alfredo to Salisbury Steak and the BEST Mediterranean Chicken Salad, Smoked Salmon Avocado Pizza, Browned Butter Chicken and Tuna Chickpea Salad! PLUS super refreshing Frozen Mango OR Strawberry Margaritas! 7 nights of dinners.
REMEMBER: TO SEE A RECIPE, CLICK ON THE IMAGE OR THE LINK ABOVE IT!
MEAL PLAN WEEK #21

Healthy and filling, this Tuna Salad is not only packed with amazing flavours, it is ALSO a bowl full of protein, fibre and healthy fats! Have it for lunch or dinner, as a side or main.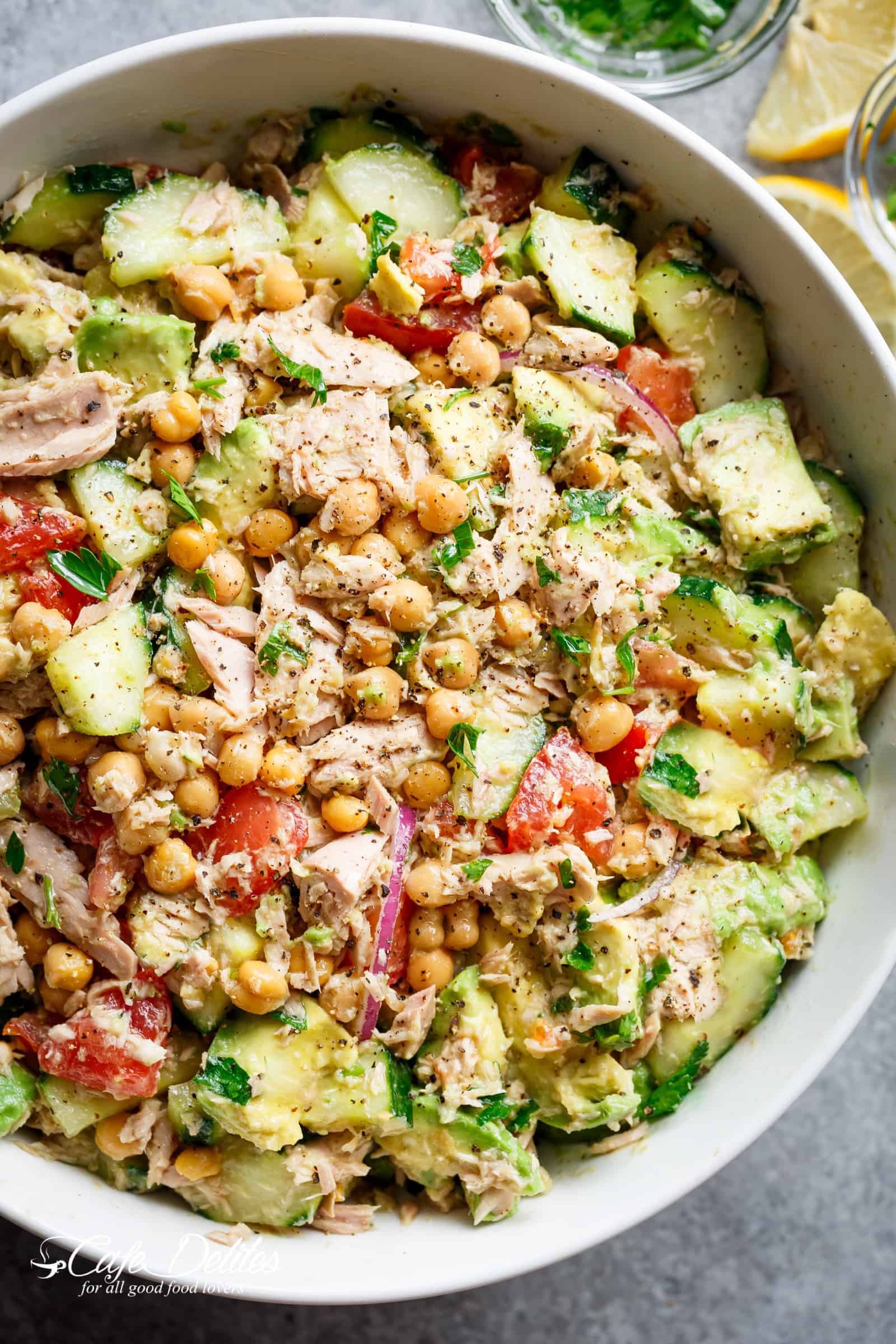 With all the CAPRESE RECIPES I have on this blog, I couldn't let the chance go by without posting a grilled chicken caprese recipe! Much like this Chicken Avocado Caprese Salad, the flavours are so intense, you will be busting this recipe out at your next barbecue!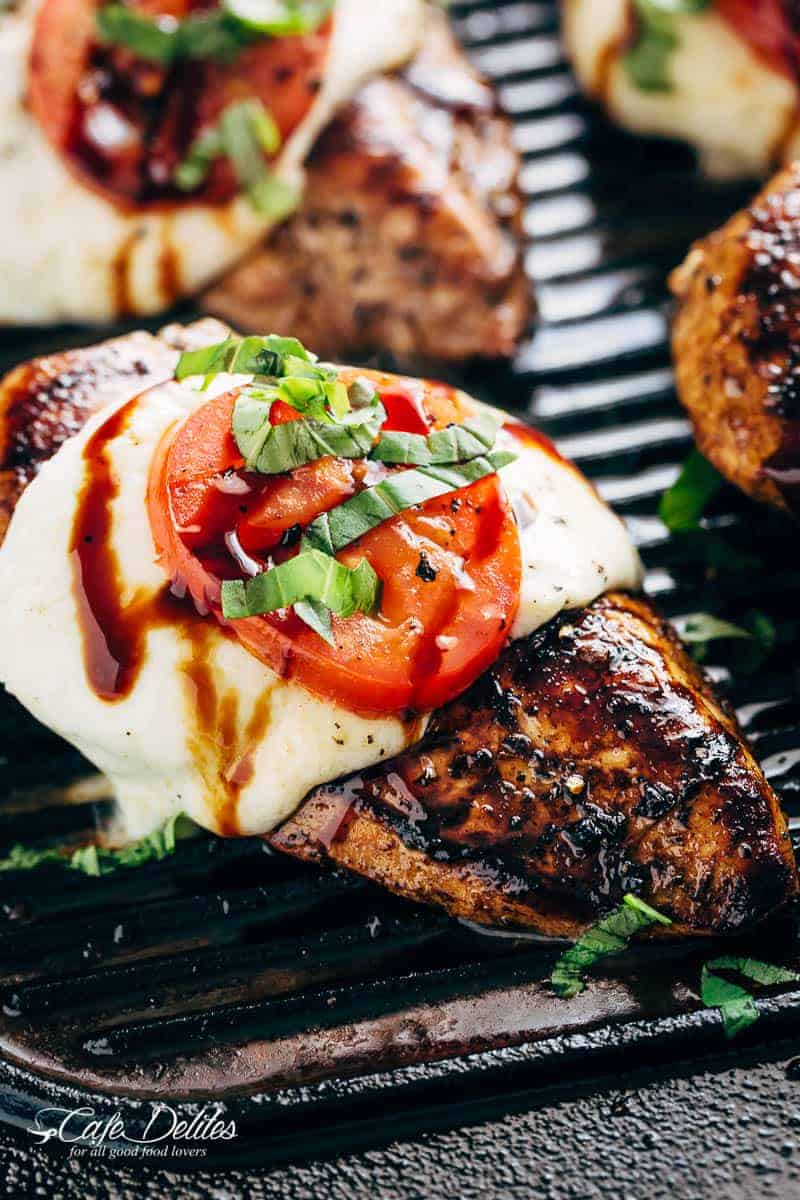 Ready in less than 10 minutes, gluten free AND low carb! Alfredo-style Creamy Pesto Shrimp Alfredo is a winner with the whole family. Serve over zucchini noodles or cauliflower rice (OR pasta if you're not watching your carb intake)! The sauce is EVERYTHING.


This Grilled Lemon Herb Mediterranean Chicken Salad recipe is as close to perfect as you can get! Full of Mediterranean flavours: olives, tomatoes, cucumber, avocados, and chicken for a complete meal in a salad bowl!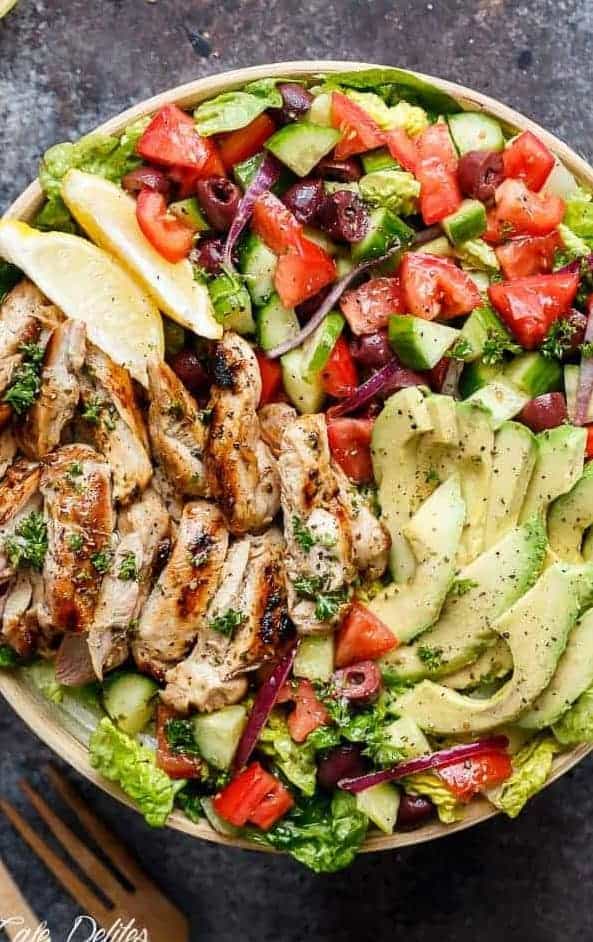 Smoked Salmon and Avocado Pizza with a herb cream cheese base and peppery arugula leaves, topped with (optional) mozzarella cheese!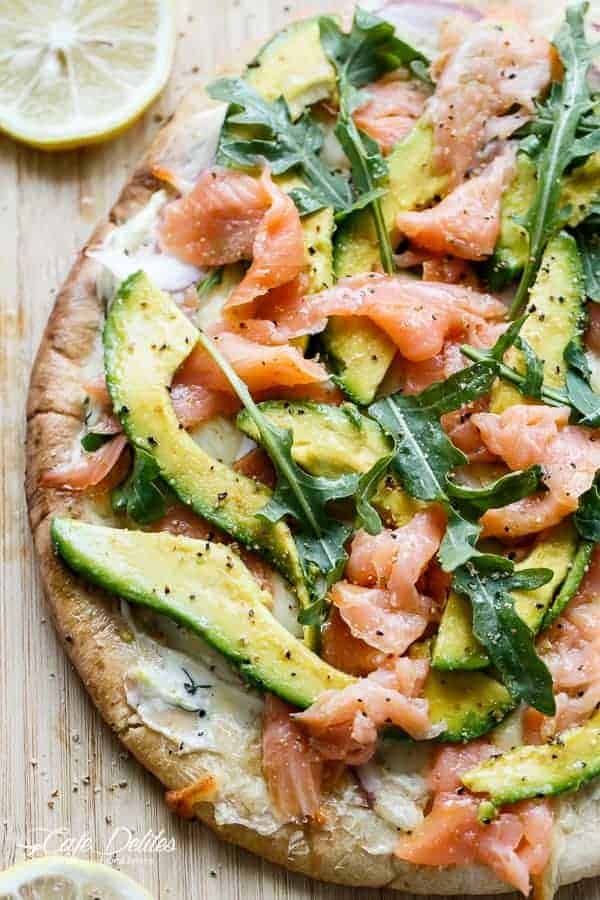 This classic Salisbury Steak is smothered in a mushroom and onion gravy and is ready in just 30 minutes!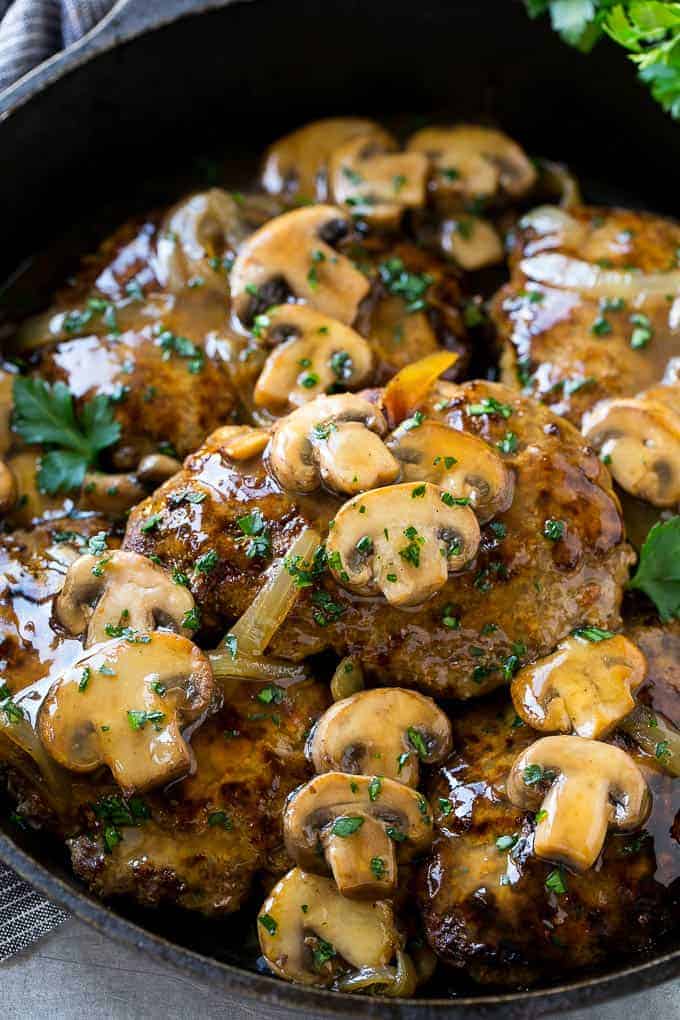 Browned Butter Honey Garlic Chicken is a deliciously simple recipe that has been requested time and time again! Chicken thighs OR breasts cooked in browned butter infused with honey, garlic and lemon juice. Simple ingredients and maximum flavours!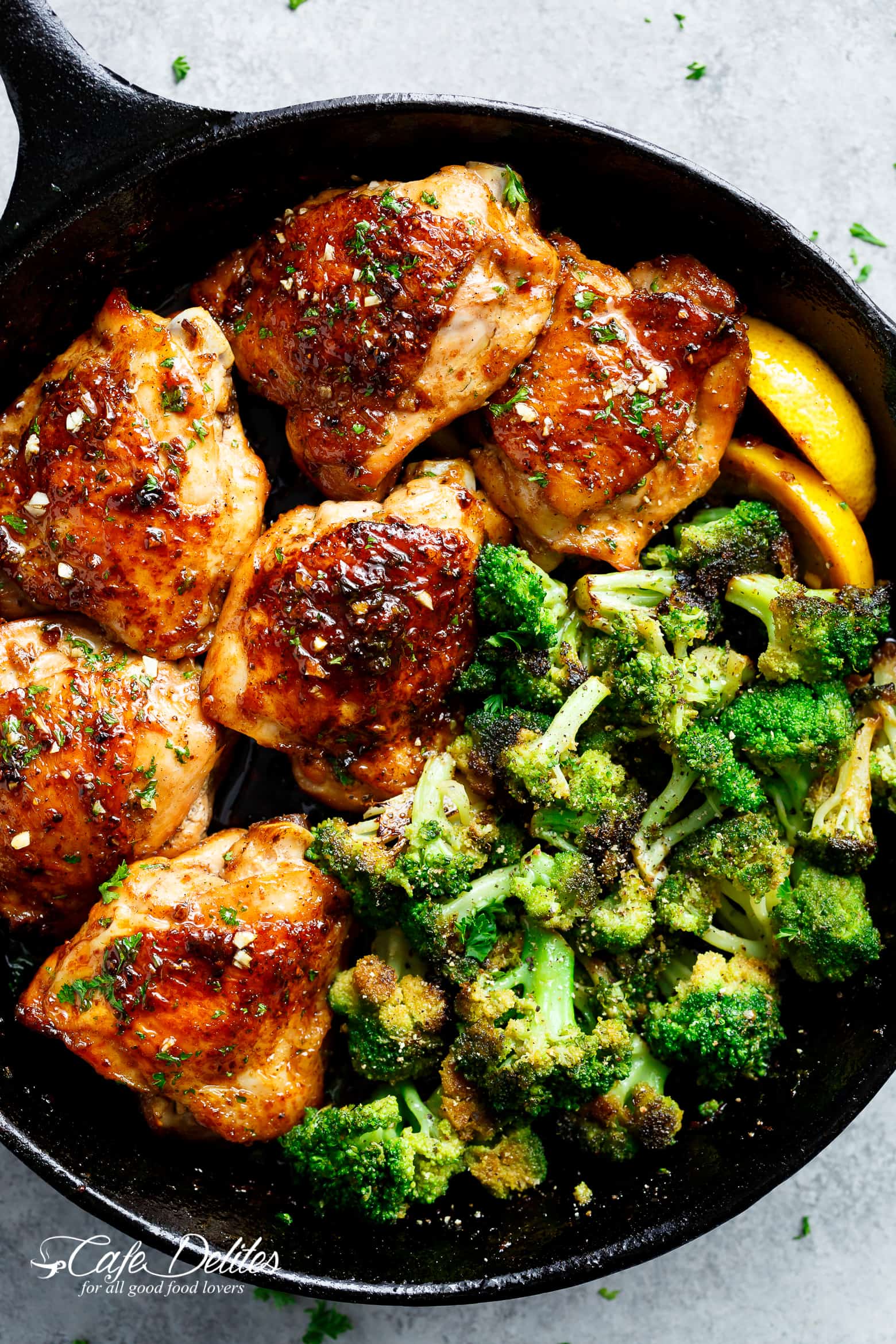 And for a BONUS DRINK to try out this week:
Frozen Strawberry and Mango Margaritas are better than the original! In fact, I don't know which version I liked better. You can decide for yourself!