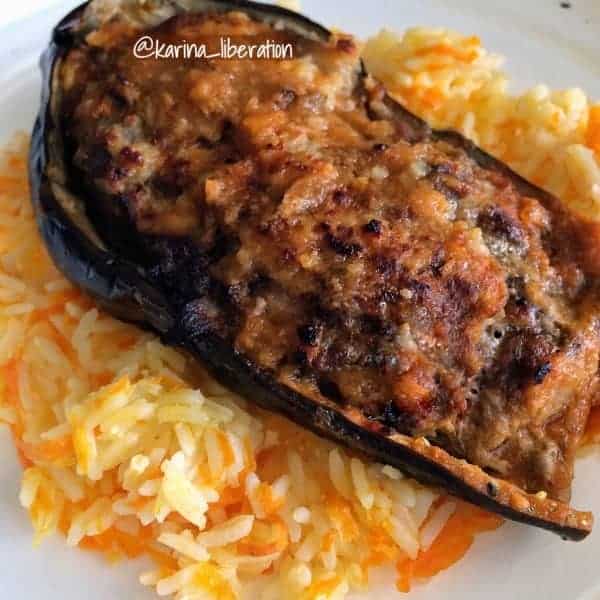 Lean Beef Stuffed Eggplants
Only 215 calories per serve
Weight Watchers: 4 ProPoints | PointsPlus per serve
Lean Beef Stuffed Eggplant
Serves 4
Eggplants:
2 eggplants, cut in half horizontally (to make 4 halves)
1 tablespoon salt
500g lean beef mince
1 onion, chopped finely
2 cloves garlic, minced
1 tomato, diced
2 tablespoons fresh parley, chopped
2 tablespoons breadcrumbs
1 tablespoon vegetable stock powder
1 jar natural pasta sauce
1 tablespoon breadcrumbs (extra)
Preheat oven 180C | 356F.
Scoop out the flesh of the eggplants, leaving an inch width of a shell. Sprinkle salt on to the eggplant shells. Set aside.
Chop eggplant flesh finely. Combine it in a bowl with the beef mince, onion, garlic, tomato, parsley, breadcrumbs and stock powder.
Wash salt off eggplants, and dry them well.
Cover baking dish with foil.
Pour tomato pasta sauce into tray. Place eggplants into baking dish (meat side up).
Sprinkle eggplants with additional breadcrumbs.
Cover tray with foil and place into oven to cook for 45 minutes.
After cook time, remove foil off tray and change oven settings to grill/broil eggplants for a further 5 – 10 minutes or until tips are crispy and golden.