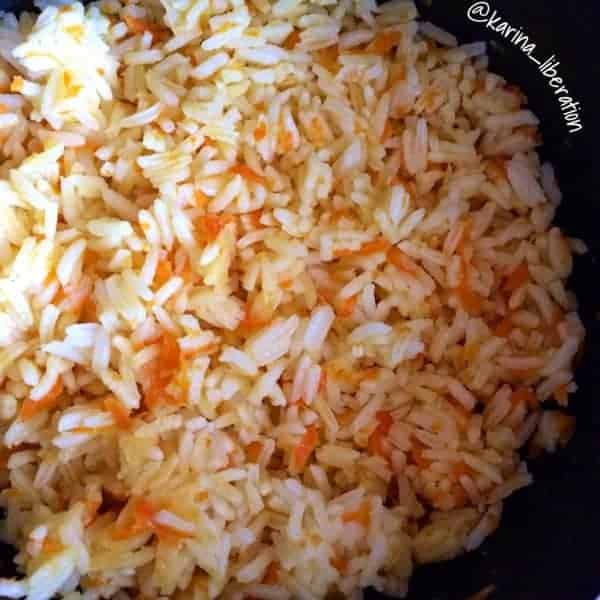 Garlic, Onion and Carrot Rice
The perfect accompaniment to any dish, or great on it's own!
Serves 4
1 onion, chopped
2 cloves garlic, minced
1 carrot, peeled and grated
1 cup long grain rice
2 cups water
1 – 2 teaspoons salt (adjust to your tastes)
Fry onion, garlic and carrot in a saucepan with cooking spray, until onion is transparent. Add rice and fry, stirring in the flavours in the pan. Add the water and salt, and mix to combine.
Simmer on low heat until all the water is absorbed.
Cover with lid and lower heat to a minimum, and cook for a further 10 minutes. Stir with a fork to fluff the rice, and cover again for a further 19 minutes or until cooked.