Garlic Margarita Pizza Egg Wrap
I couldn't thank you enough lord, for putting this in front of me on my plate! To be honest, I could eat this for every meal… Even every snack… Ok I MAY be exaggerating just a little bit but seriously, if you haven't tried it yet then I suggest you do!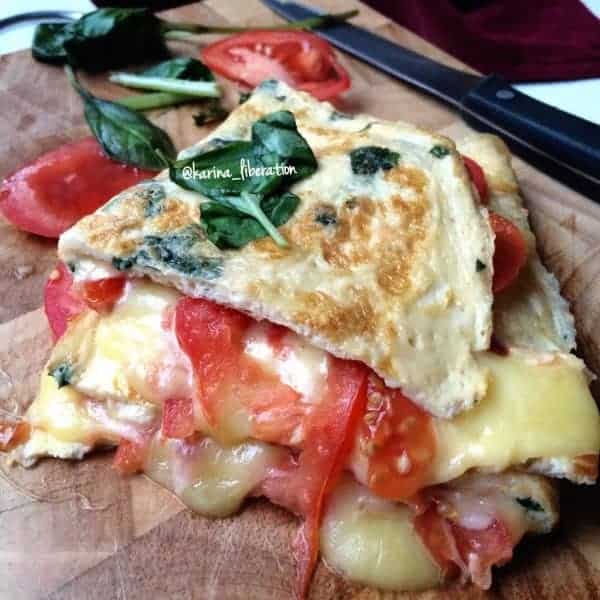 Only 229 calorieesssss of cheesey heaven!!
Weight Watchers 5pp!
Not going to lie here… After 3 days of baking and taste testing 21 CAKES, BLONDIES AND BROWNIES for my upcoming recipe book… I needs a break! I know! I'm in shock too. I'm craving real food. Starting my day with this beautiful low carb 'pizza'!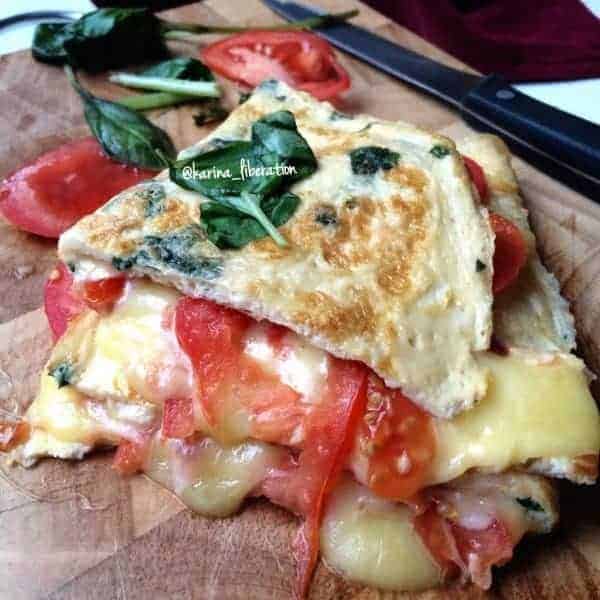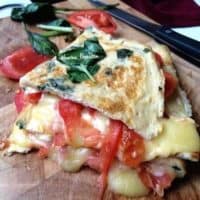 Ingredients
WRAP:

1

whole egg

1/2

cup

liquid egg whites

1/2

teaspoon

garlic powder

1

teaspoon

fresh chopped basil

Salt to season

FILLING:

1/4

cup

grated low fat mozzarella cheese

1

tomato

, sliced
Instructions
Whisk 'wrap' ingredients in a bowl. Pour onto a medium sized nonstick pan sprayed with cooking spray. Wait until underside is golden. Carefully peel the egg wrap from the sides of the pan to unstick. With a spatula, flip gently. Place tomato slices and cheese onto egg and cover pan with lid to allow cheese to melt (takes about 1 minute). Once melted, remove wrap and fold over. Garnish with extra basil.