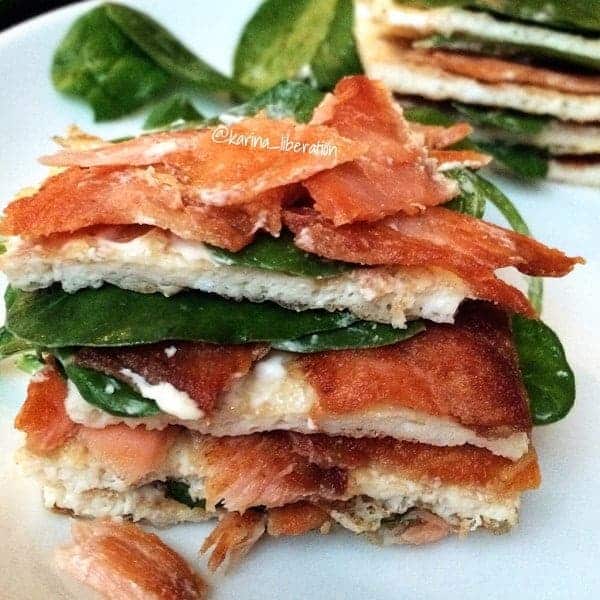 Crispy Smoked Salmon, Spinach and Cream Cheese Egg Stack
271 calories!
Weight Watchers: 5 ProPoints | PointsPlus!
Recipe:
Egg Omelette:
1 whole egg
1/2 cup liquid egg whites
Salt to season
FILLING:
2 slices (50g) smoked salmon
1 tablespoon low fat cream cheese, softened
1 handful spinach
Whisk 'omelette' ingredients in a bowl. Pour onto a medium sized nonstick pan sprayed with cooking spray. Wait until underside is golden.
Carefully peel the egg wrap from the sides of the pan to unstick. With a spatula (or use your fingers), flip.
When underside is cooked, remove from pan and set aside onto serving plate. In the same pan, fry the smoked salmon until crispy.
Spread cream cheese onto omelette. Cut omelette into eight pieces and layer with salmon and spinach.
Makes 2 stacks.