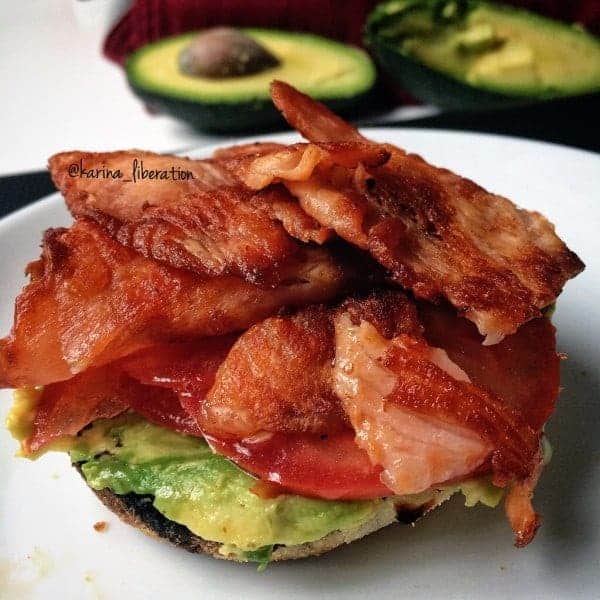 Crispy Smoked Salmon, Garlic Avocado and Tomato on a toasted English Muffin
I love CRISPY, PAN FRIED smoked salmon. Healthier than bacon and I think even more delicious than having smoked salmon straight from the packet. Pan frying it in it's own fat makes for beautiful crunchy and crispy salmon pieces that can be paired with absolutely anything! And it's so quick and easy to cook up!
For this beautiful snack/meal, all you need is:
1/2 English muffin, toasted
50g | 1.7oz smoked salmon
2 tablespoons smashed avocado mixed with 1/2 teaspoon garlic powder
Tomato slices
Pan fry smoked salmon over medium heat on a nonstick pan/skillet. No cooking oil needed, as the salmon releases it's own natural oil. Takes about 1 minute on both sides until golden!
Spread avocado onto muffin half and top with tomato slices and smoked salmon!