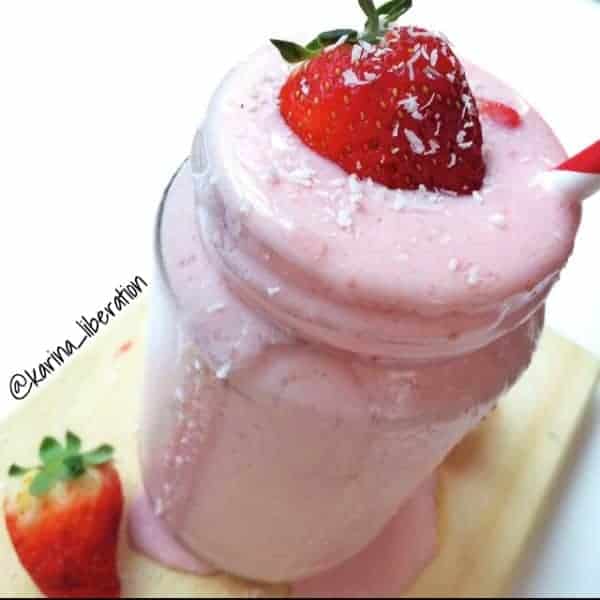 Coconut Strawberry Cheesecake Shake!
I made this beautiful smoothie 3 weeks ago, and a few of you guys have recreated it! So I thought I'd repost it!
With the natural occurring proteins found in low fat greek yoghurt and cottage cheese, this is the perfect post workout snack on the run!
Weight Watchers: 3 ProPoints | PointsPlus!
CALORIES: 125!
Fat: 5g | Protein: 9g | Carbs: 11g
Blend 3/4 cup unsweetened almond milk; 50g (2 heaping tablespoons) low fat cottage cheese; 50g (2 heaping tablespoons) low fat vanilla greek yoghurt; 1/2 teaspoon vanilla extract; 1 teaspoon lemon juice; 1 teaspoon natural sweetener/sugar of choice; 1 teaspoon (2g) desiccated coconut; a handful frozen strawberries (chopped); crushed ice!
Option: Add 1/4 teaspoon coconut essence/flavouring for a stronger coconutty flavour!
Top with a strawberry and a sprinkle of desiccated coconut!
Enjoy!