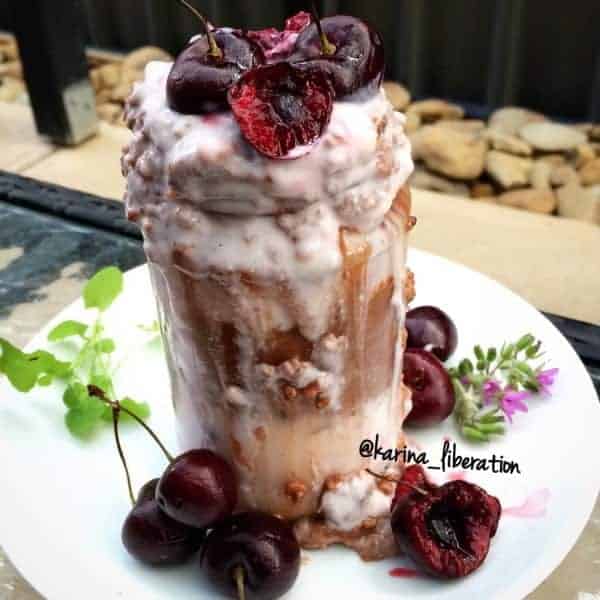 Black Forest Oat Parfait!
248 calories!!!
Weight Watchers: 6pp!!
The messiest and most BEAUTIFUL 'oat' creation I've ever eaten! So good my daughter took it and RAN!
Nooooo!!!!! It's ok daughter. I'll make myself something ELSE. So easy to make.
Combine 1/3 cup (35g) oats in a saucepan OR microwave safe bowl, with 2 teaspoons unsweetened cocoa powder, 2 teaspoons granulated sweetener/raw sugar, and 1/2 cup unsweetened almond milk.
Cook over stovetop until milk has absorbed and oats are soft and cooked, OR microwave for about 2 minutes.
Once cooked, add a little extra milk or a couple ice cubes to cool porridge down.
Layer into a jar with 1/2 cup low fat black cherry OR mixed berries greek yoghurt and fresh sliced cherries.
Top with more fresh cherries!!! Enjoy!