Grilled Bruschetta Portobello Mushrooms smothered in garlic butter!
Readers have been asking me to remake my Caprese Stuffed Portobello Mushrooms into different flavour combinations, and these Grilled Bruschetta Portobello Mushrooms are perfect for your weekend brunching! Either grilling or baking, these filled portobellos will become your new favourite way to eat a 'shroom!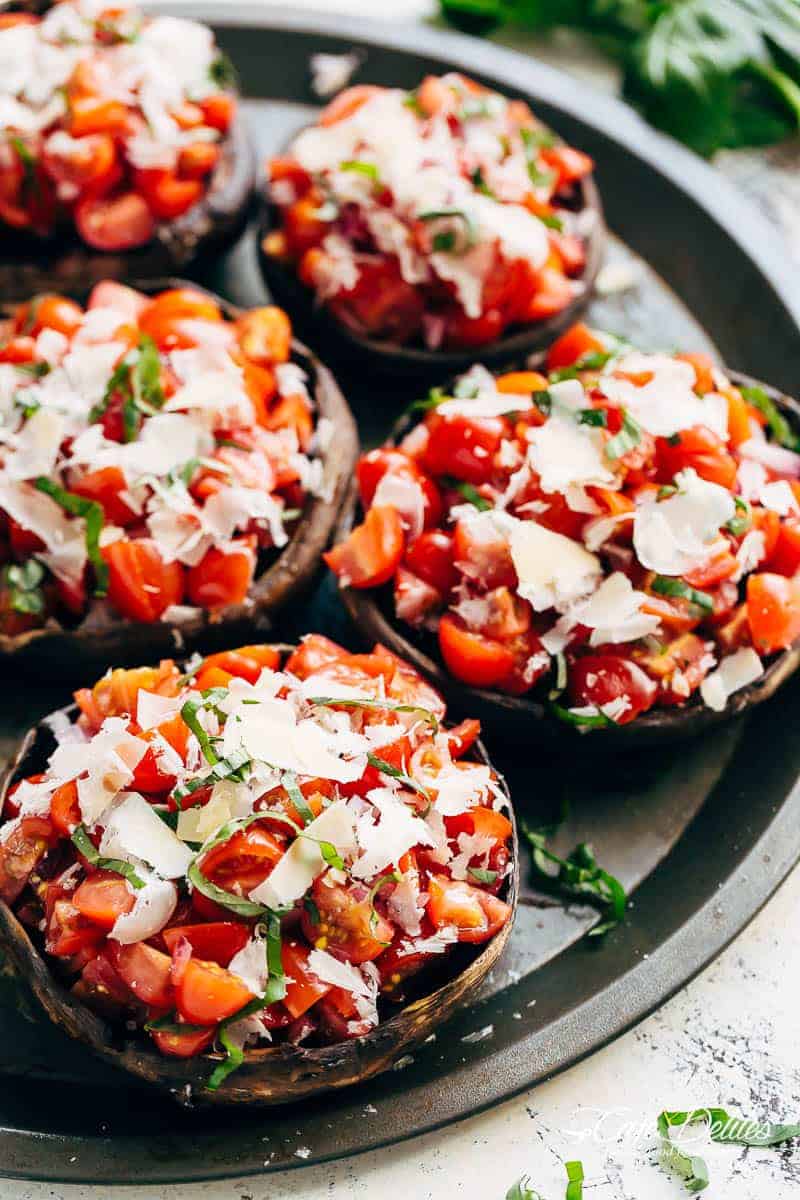 For those of us TRYING to start or stick to a lower carb-ish type of life style, these portobellos are a saviour when looking for a bread free alternative.
✔️ ALL of the flavours of toasted and buttery garlic bruschetta
✖️ LESS carbs!
To make these even lower in carbs, take out the balsamic glaze. I drizzle a tiny bit on there for added flavour. but you CAN leave it out all together.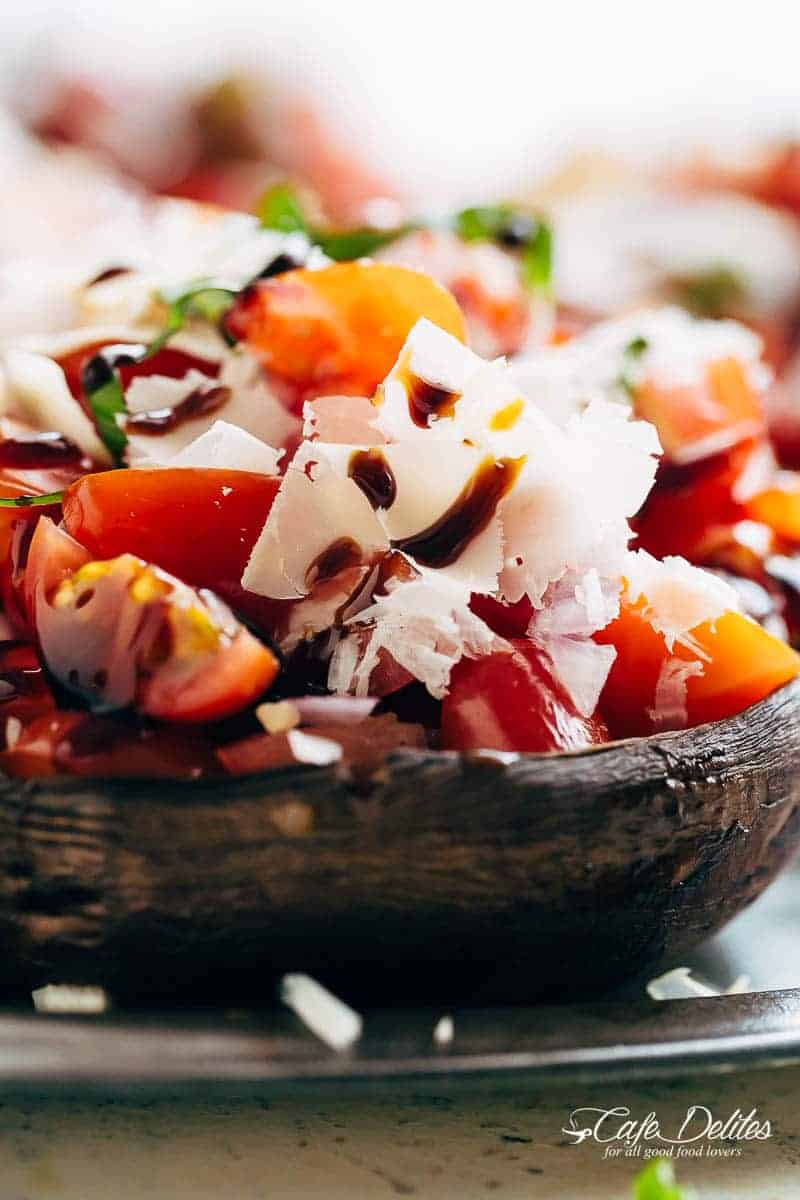 Personally, I keep the gills in the caps because I love the flavour, but a lot of people prefer removing them. You can remove them if you wish.
First, you're going to wash and dry your caps thoroughly with a paper towel. Please don't miss this step. Pat each of them dry with a sheet of paper towel, lightly pressing into the sheet to drain all of the excess water trapped in the gills from washing them. THIS IS IMPORTANT! A lot of readers completely miss this step and then report back that their caps have released too much liquid during cooking.
Next, you're going to brush your caps with this EASY Garlic Butter.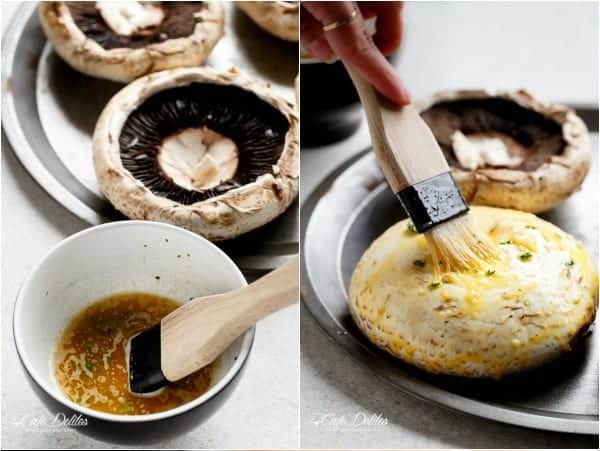 While they're cooking (for a whole 5-8 minutes), you're going to prepare the BEST bruschetta topping with THREE whole ingredients.
Red onion
Grape tomatoes
Shredded basil
Season to your tastes, and top with fresh shaved parmesan. We shave ours with a vegetable peeler.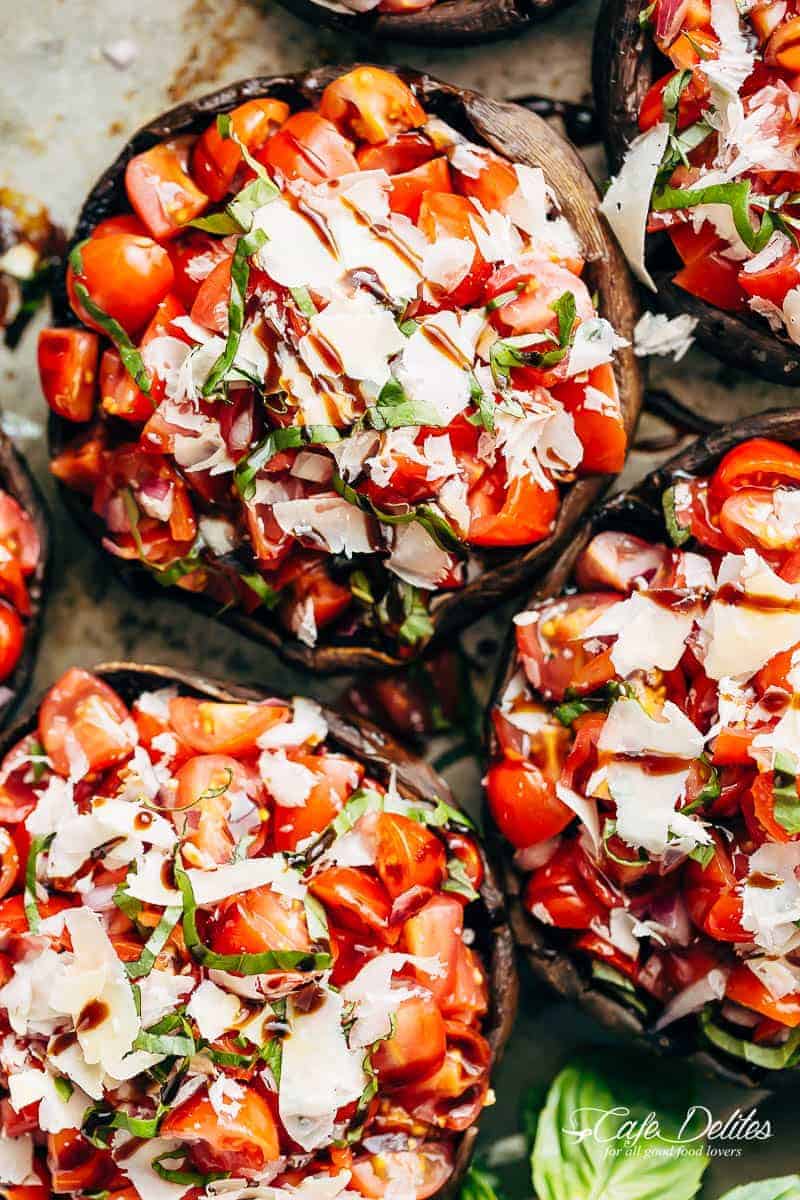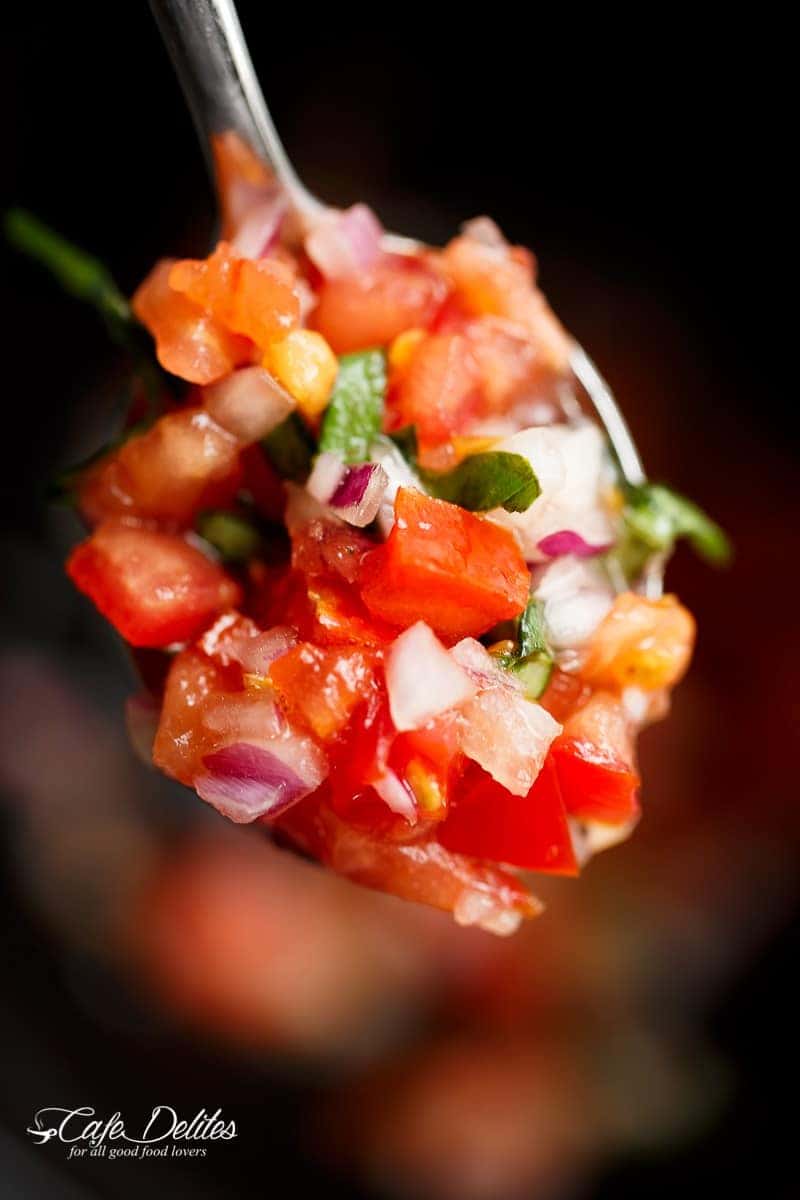 Next, if you're NOT low carbing, drizzle with balsamic reduction.
ENJOY!