Spaghetti Squash Lasagna Boats are an easy, low carb answer to your lasagna loving hearts! With the option of a quick bolognese sauce OR a slow cooker bolognese, you will love these!
These Spaghetti Squash Lasagna Boats have most definitely filled up my life now!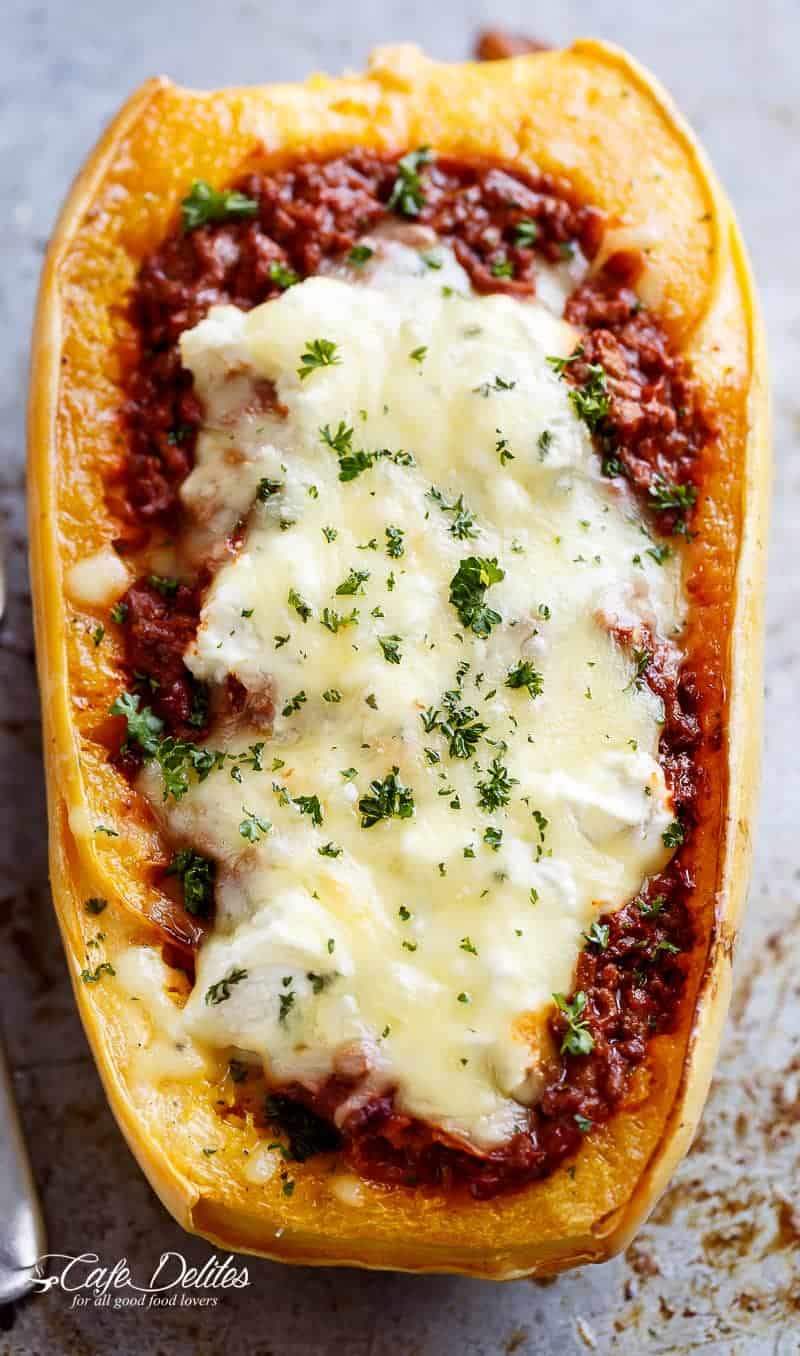 Layers of spaghetti squash, rich bolognese sauce, creamy ricotta and melted mozzarella cheese. Be still my beating heart. Since discovering spaghetti squash in our local grocery store, this stuff has been going down in this house like loco. Both plain and stuffed, we are big fans over here.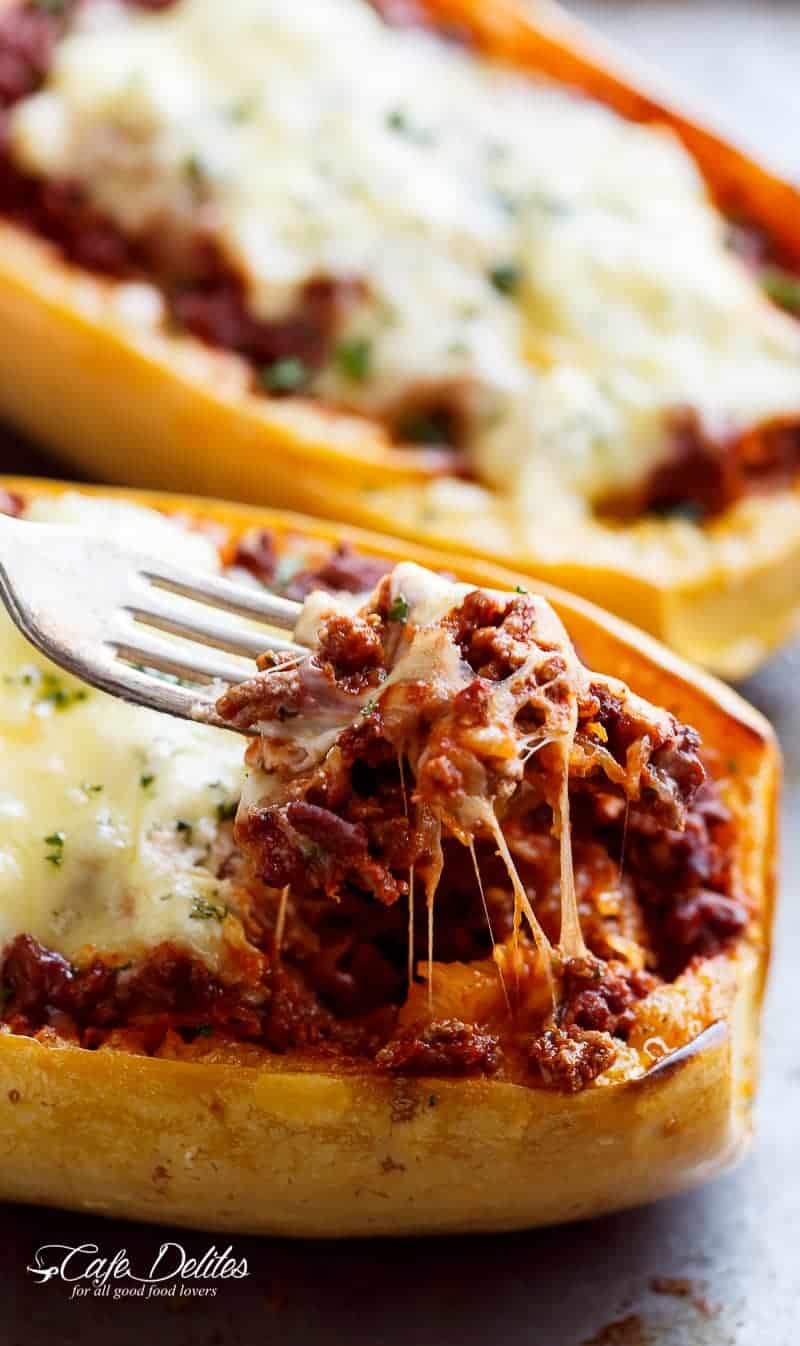 How did this go down? Well. When I make bolognese… I MAKE BOLOGNESE like I mean it. It becomes a situation where you'd think I'd be planning for an apocalypse and we're going to starve I MAKE SO MUCH.
I had so much leftover, all the while eyeing off the spaghetti squash I'd just bought in the pantry. With all of the spaghetti squash lasagna boats flying around the internet, my curiosity peaked, and so it began.
You are going to start off roasting your squash halves using this recipe right here. Then, you're going to fill each 'boat' with sauce. You can use the sauce in the recipe provided below, or if you have any leftover bolognese (you will need about 8 cups of thick bolognese sauce — not watery), you're more than welcome to use that! OR, this Slow Cooker Bolognese recipe OR even this Ragu for a chunkier, shredded beef-type sauce work. Whatever you decide, we have you covered.
Top each with ricotta and mozzarella cheese; grill (or broil) them in the oven, and EAT.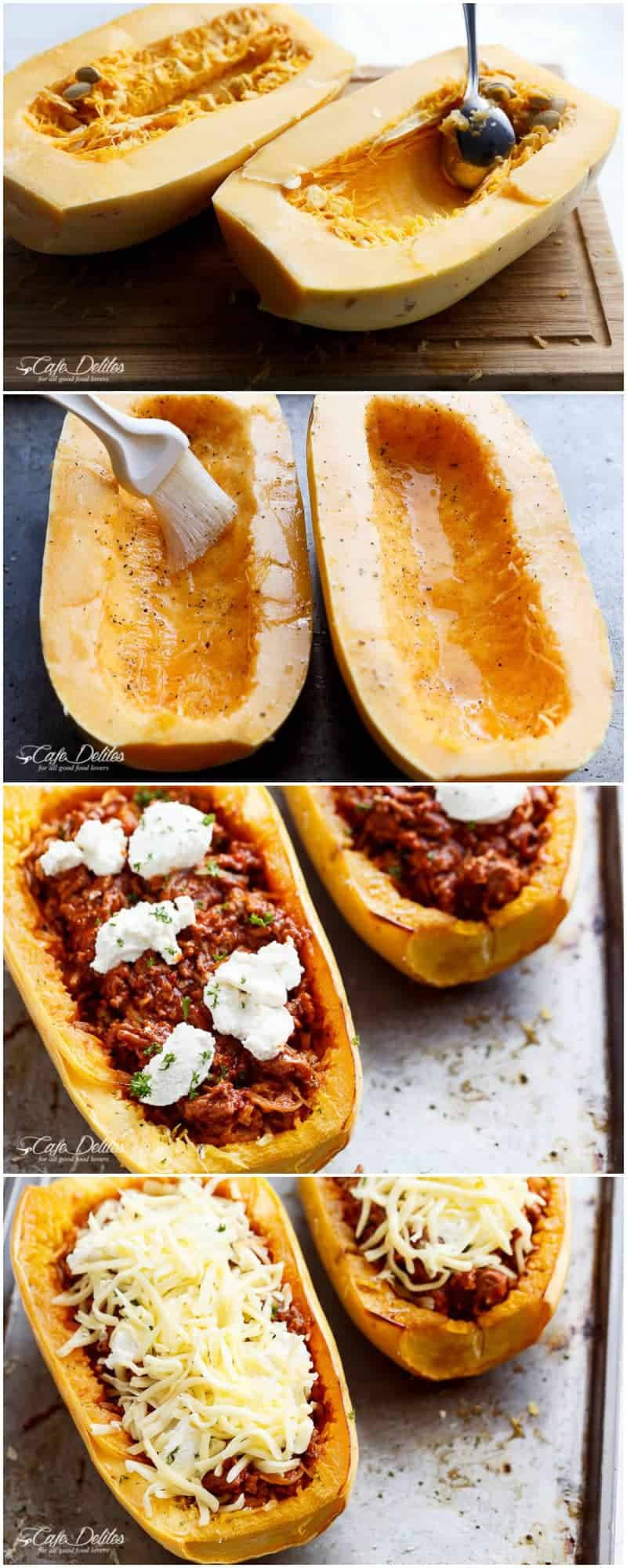 Why do I say a thick sauce? It tastes better. That's pretty much it. When using a thinner sauce, the sauce itself and its flavours  don't hold up as nicely as with a thick sauce. Just like lasagna, come to think of it.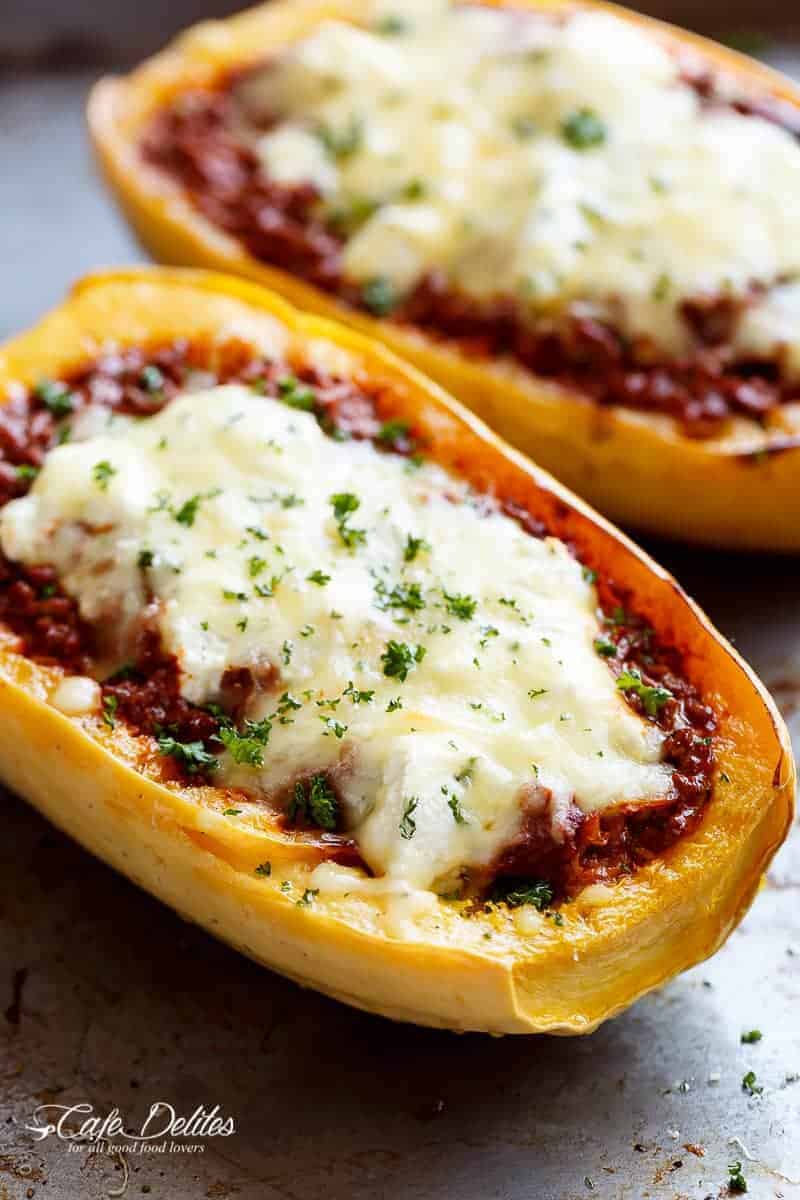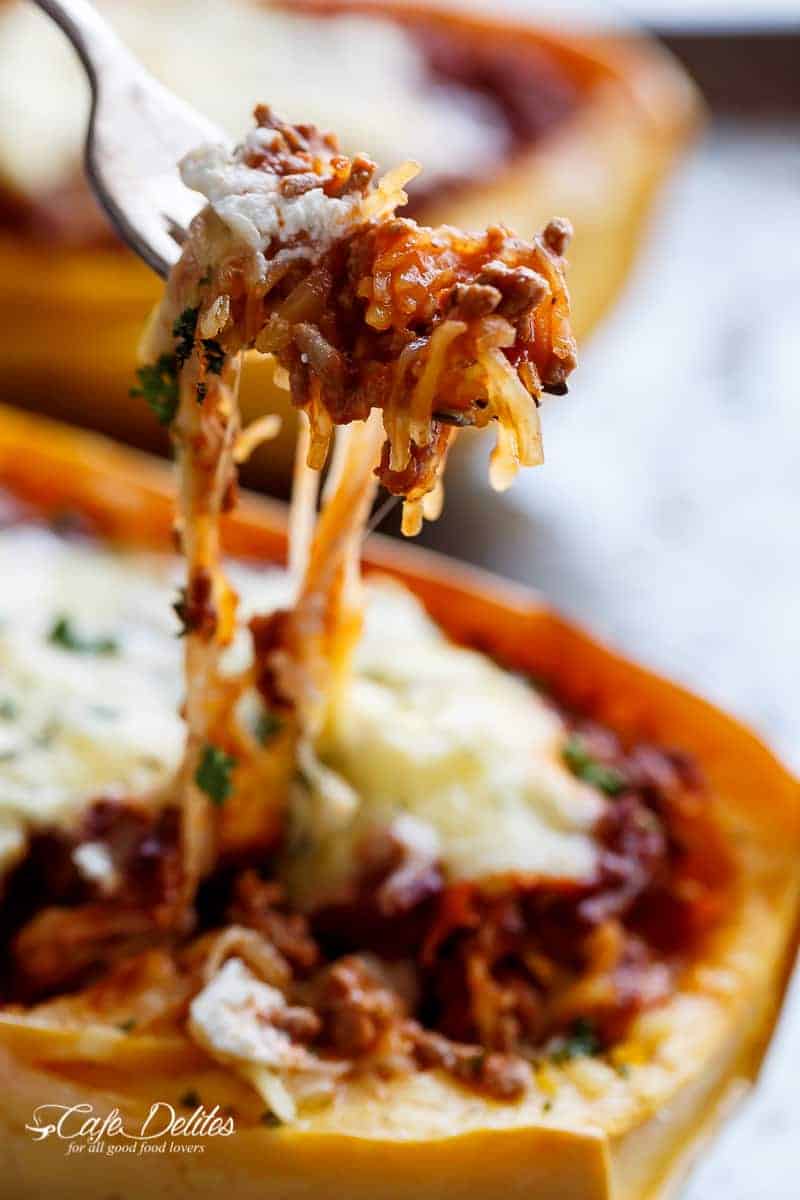 REMEMBER TO SUBSCRIBE TO CAFE DELITES NEWSLETTER FOR FREE AND RECEIVE FRESH RECIPE NOTIFICATIONS DELIVERED INTO YOUR INBOX!
If you try a recipe, please use the hashtag #cafedelites on INSTAGRAM for a chance to be featured!
FOLLOW CAFE DELITES ON FACEBOOK | INSTAGRAM | PINTEREST | TWITTER FOR ALL OF THE LATEST CONTENT, RECIPES AND UPDATES.