The ultimate pie! CHURRO Apple Pie Bowls: where TWO desserts become one! Apple pie filling is served in real Churro donut bowls instead of the traditional pie pastry, and drizzled with an easy, homemade caramel sauce, to make the most incredible pie!
Churro Apple Pie Bowls is the perfect way to eat an apple pie with a hint of that amazing churro flavour!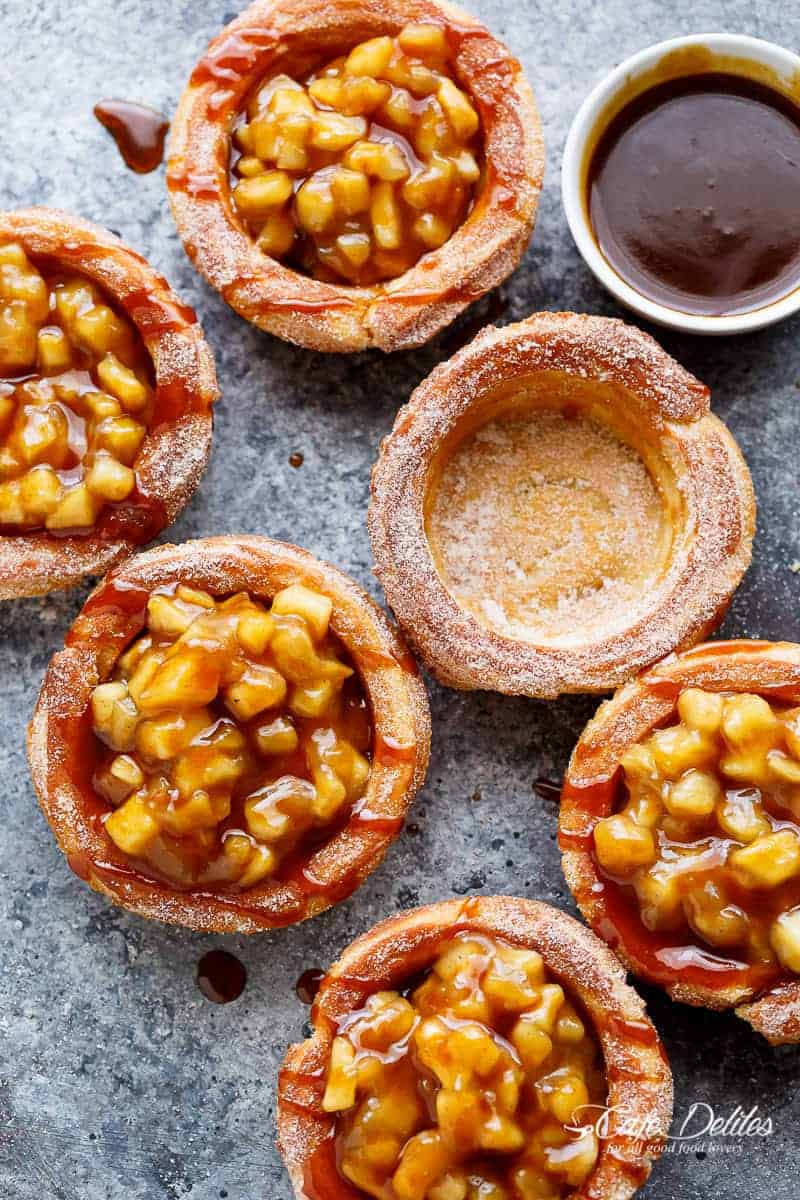 Wait. Do you hear that? I think I hear harps, and angels, and the voices of so many people on my food level loving this creation. So, you may be asking yourselves, what did I do? Well, if you're asking, and you're looking for an answer, I think what I did is make the holy grail of all desserts.
Basically, the way I describe all of the creations I come up with is: I wanted one thing PLUS another thing, and decided to fuse those things into ONE THING to make the most epic thing ever tasted. Did I lose you?
Out of all the Churro Recipes on this blog…….this one is my favourite. Oh wait, there were those Red Velvet Churros. AND those Nutella Churro Donut Holes. Well, these are right up there with those.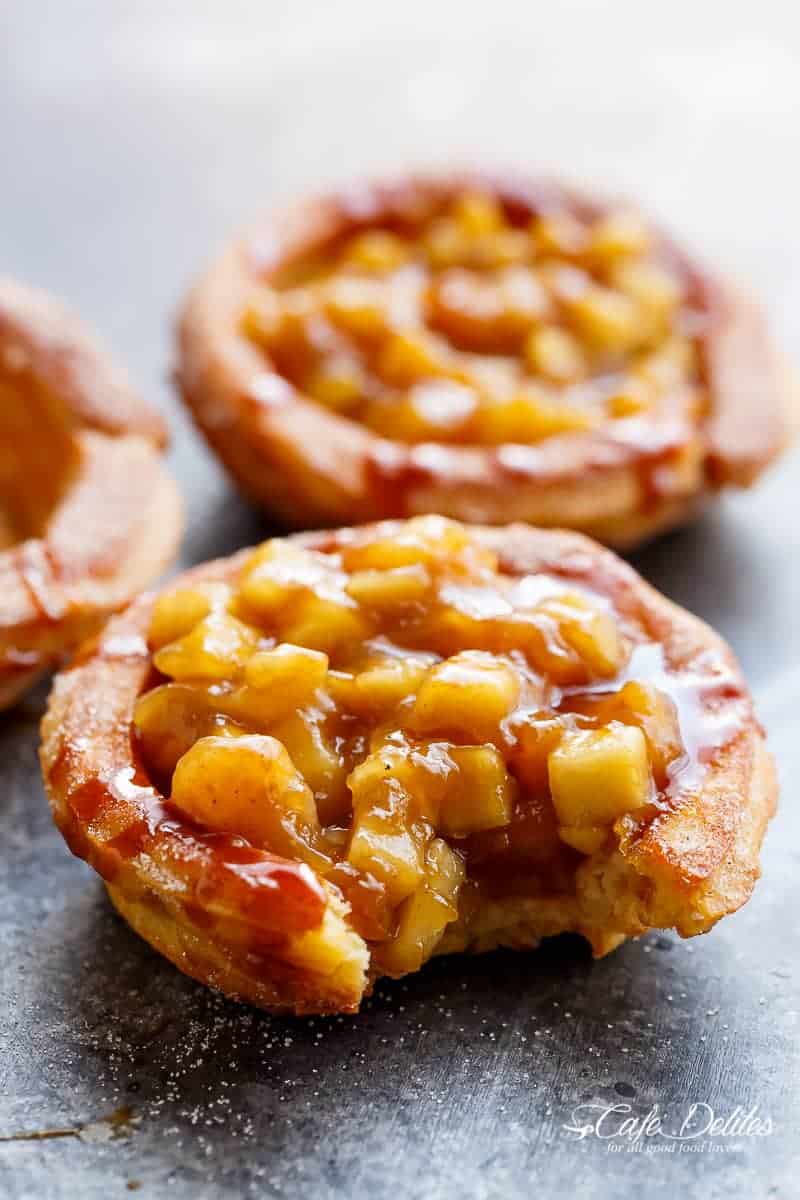 It all started with Churros and the most exaggerated craving known to human existence. THEN, to make it worse, apple pies have been flooding my world all over the place. I stood in my kitchen with that dilemma. Churros? Apple Pie? PIE? CHURROS?
What to do….. WHAT.TO.DO?!
Churro Apple Pie Bowls. And here we are.
First, you're going to start off making these Churro Bowls.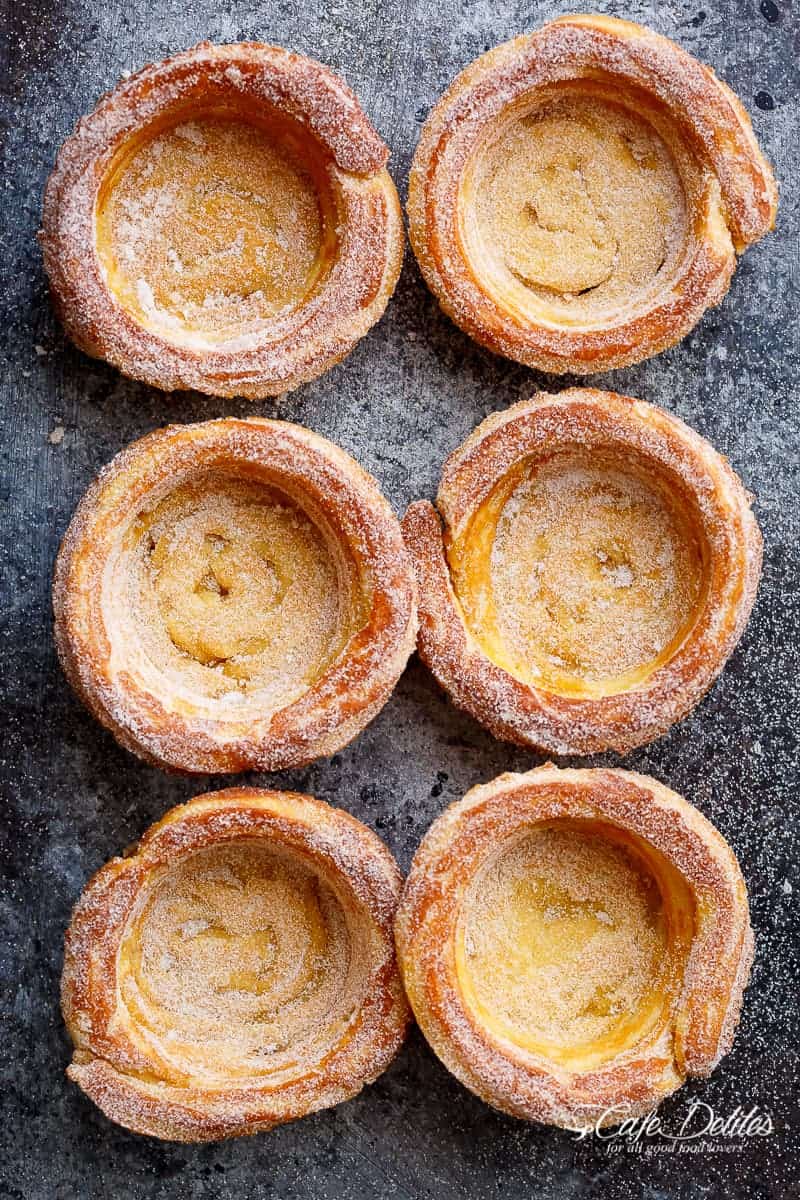 THEN you're going to make this incredibly easy and delicious apple pie filling, filled with cinnamon and nutmeg and apple pie flavours. OR you're going to use store bought filling. Totally up to you.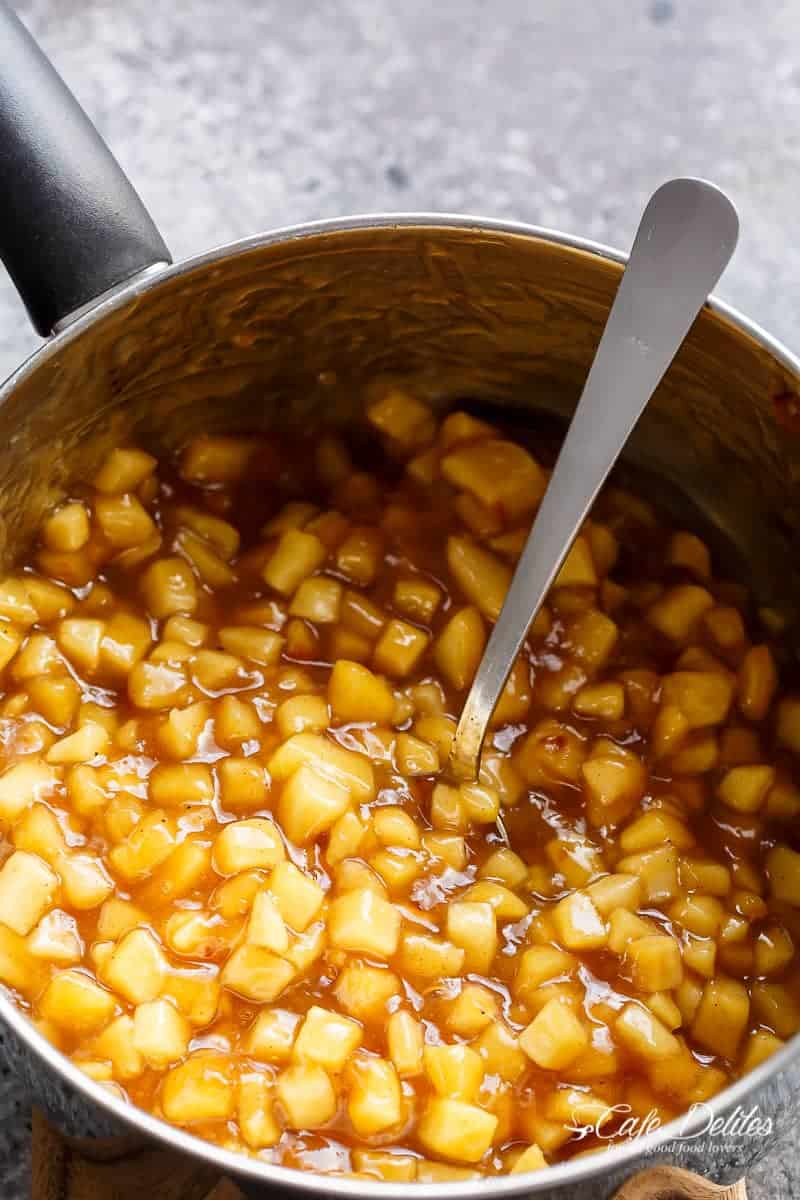 THEN….you're going to either
1)  Use a store bought caramel sauce and live a content, yet, fulfilled caramel moment
OR
2)  Make your own caramel sauce and live your life on the edge. Apparently, I choose to live my life on the edge.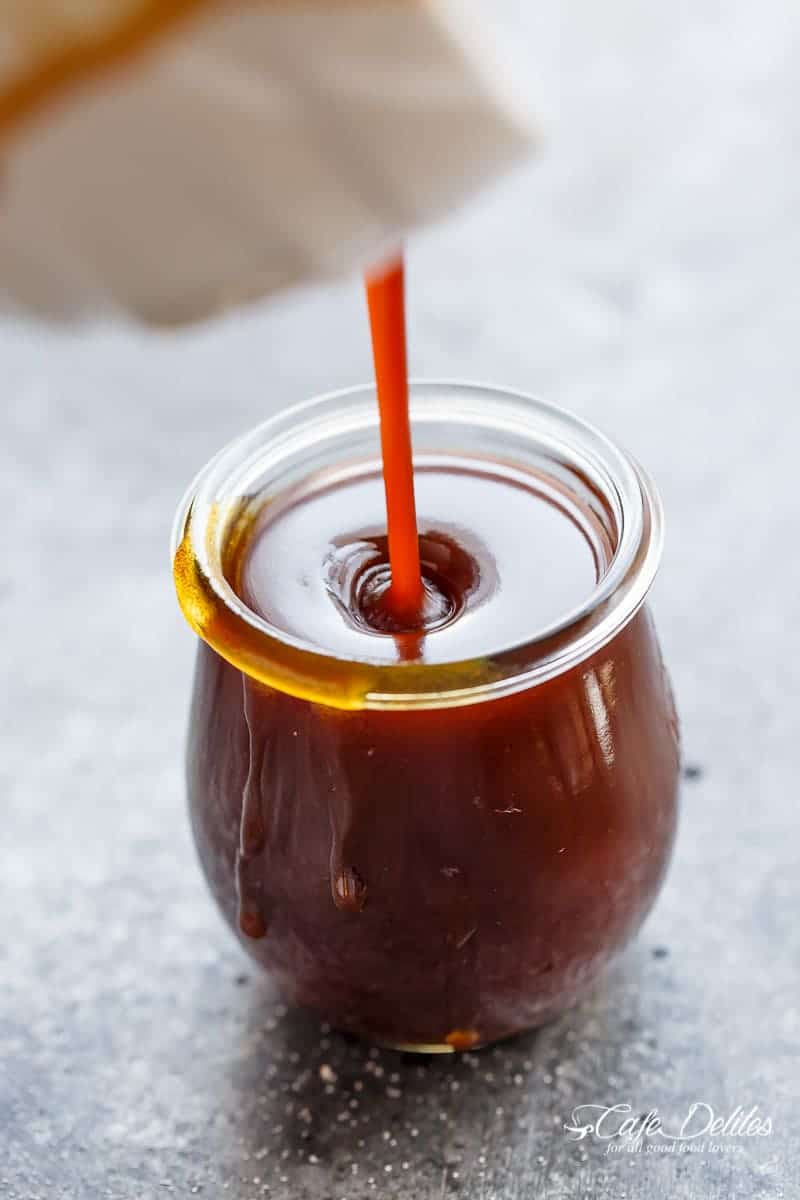 Proceed to fill your cups with apple pie goodness…….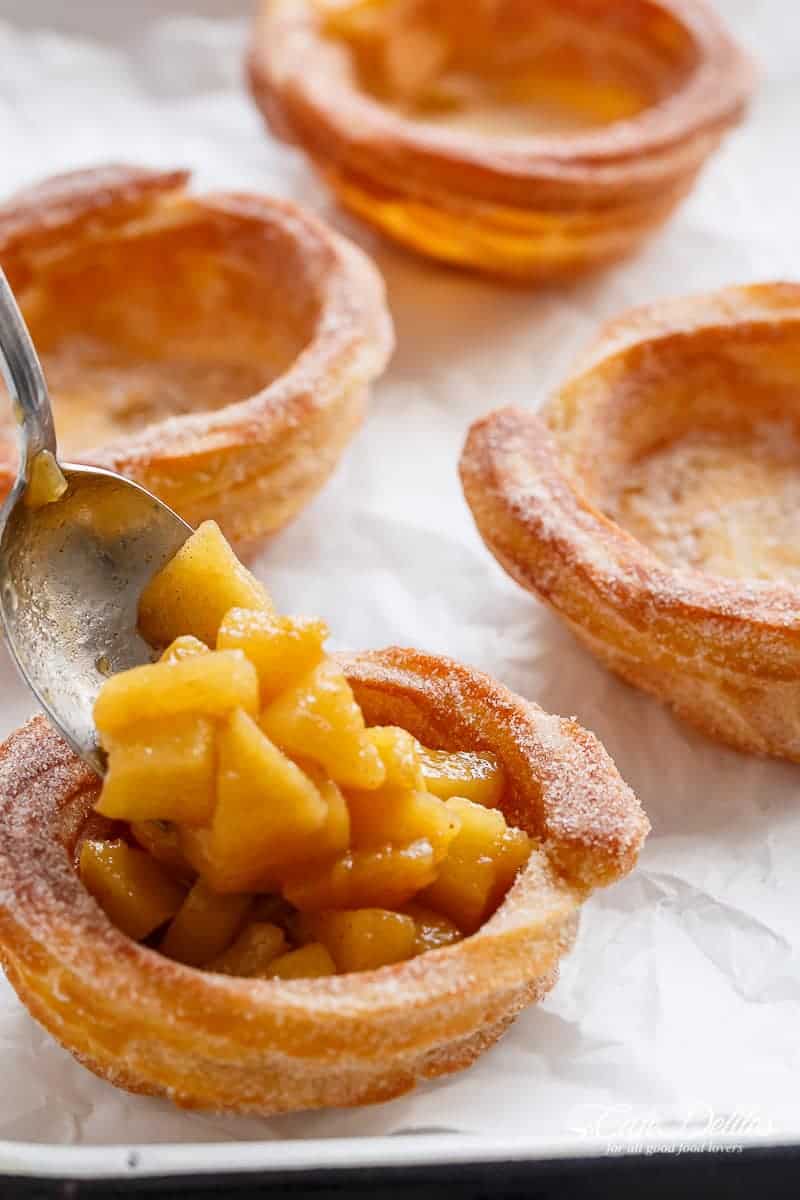 And, well, smother with all things apple pie. Churro Apple Pie Bowls are a win-win in my book.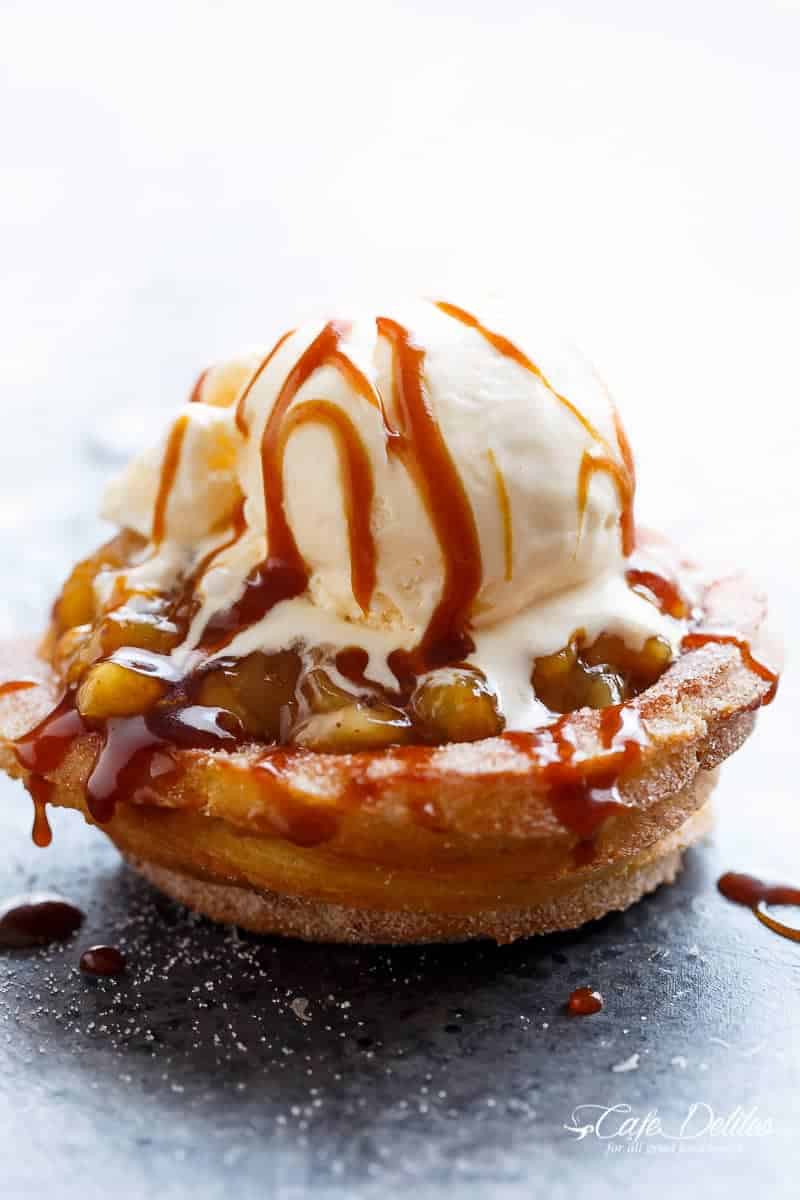 REMEMBER TO SUBSCRIBE TO CAFE DELITES NEWSLETTER FOR FREE AND RECEIVE FRESH RECIPE NOTIFICATIONS DELIVERED INTO YOUR INBOX!
If you try a recipe, please use the hashtag #cafedelites on INSTAGRAM for a chance to be featured!
FOLLOW CAFE DELITES ON FACEBOOK | INSTAGRAM | PINTEREST | TWITTER FOR ALL OF THE LATEST CONTENT, RECIPES AND UPDATES.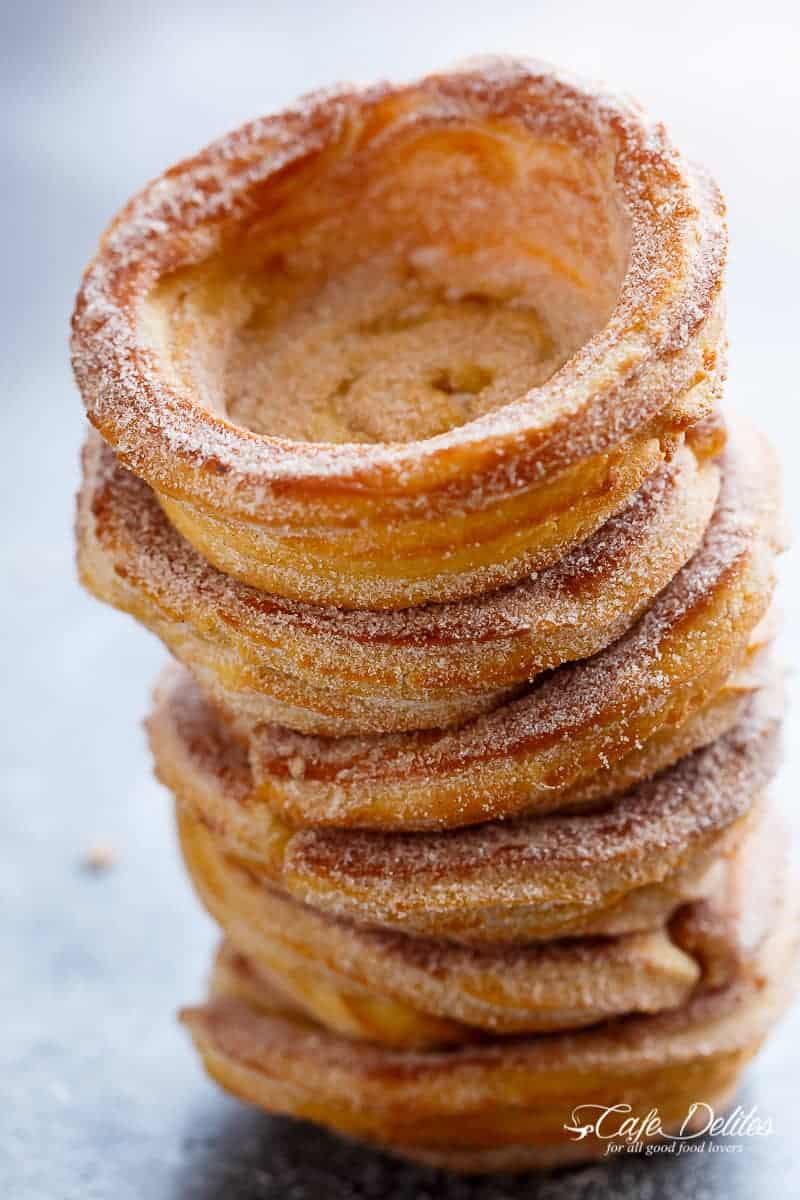 0