Chocolate-Cherry Browned Butter German Pancake! (or Dutch Baby Pancake) Also known as a Cherry Ripe inspired pancake. Cherry Ripe = Chocolate; Cherries; and Coconut. One of the best combinations besides Nutella and, well, everything!
And what seemed like an accident at first, became a really, really good mistake. I browned the butter…accidentally and maybe on purpose, while the pan was heating in the stove. Best.tasting.German.Pancake.ever.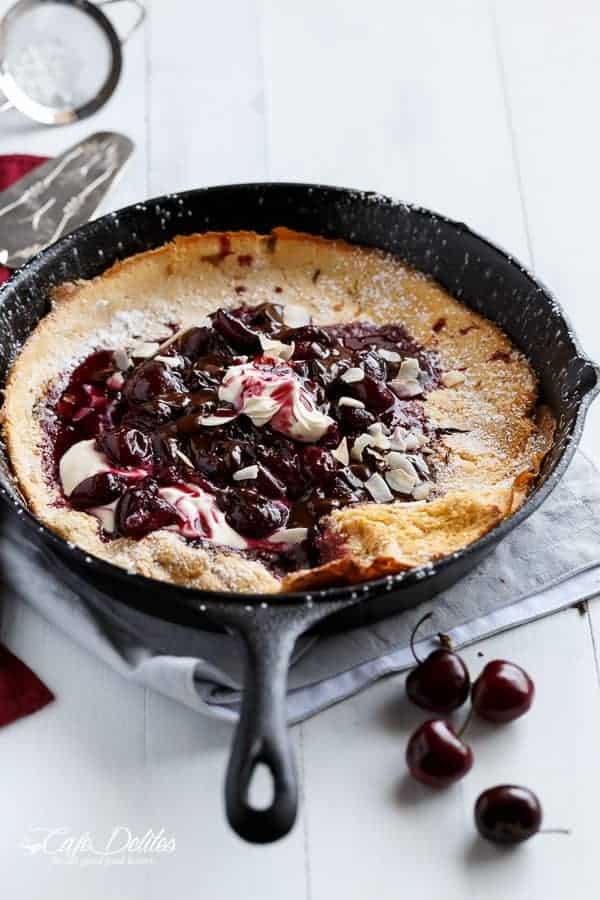 What beats standing next to a stove all morning flipping pancakes, while there are screaming hungry children hanging off you? Making a big ass pancake. In a blender. That takes less than 3 minutes to blend. Then pouring the batter in a steaming hot cast iron skillet sizzling with browned butter; placing it into the oven to see it puff in pancake glory.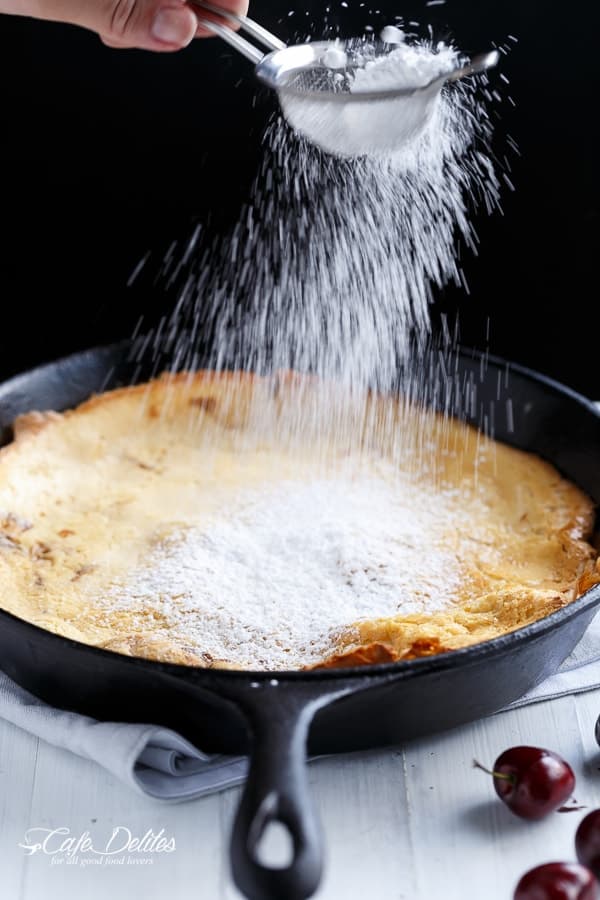 When Cherries go on sale over here, there's no other choice than to buy as many as you can. Hoarding them in our Winter Aussie Hibernation, because who knows how long it's going to take to see them here again.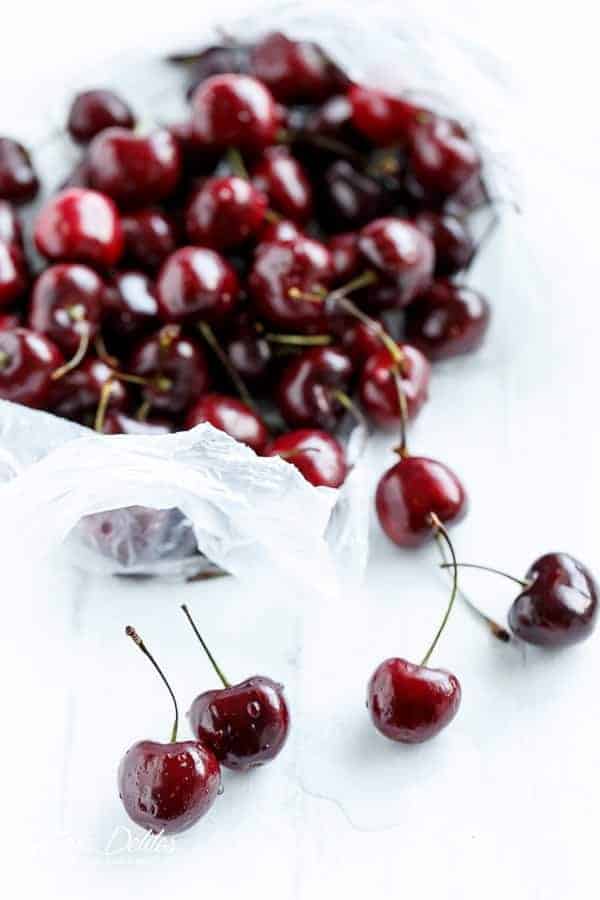 So, with all of these Cherries by my side, I had to do something. Right? Cherry Compote and chocolate melting through the sweet Cherry syrup to create a Cherry-Chocolate Compote.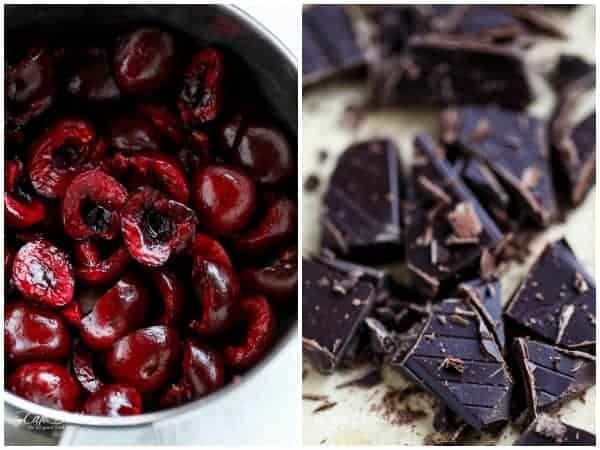 And to maintain the Cherry Ripe inspiration, toasted coconut flakes over the top.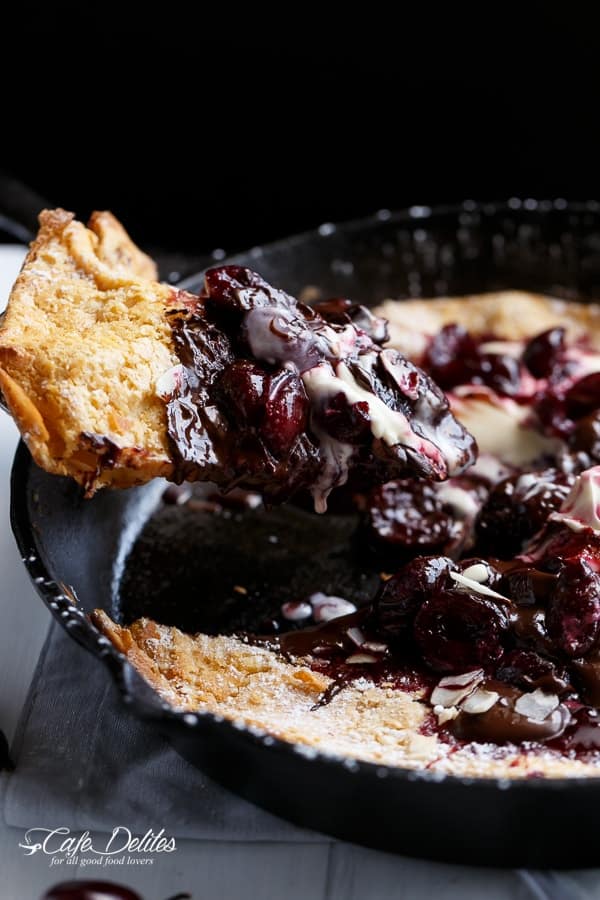 Holding on to Summer for just a little bit longer with Cherries, I was so happy to see them. So plump, ripe and juicy. And whats better than putting them on pancakes?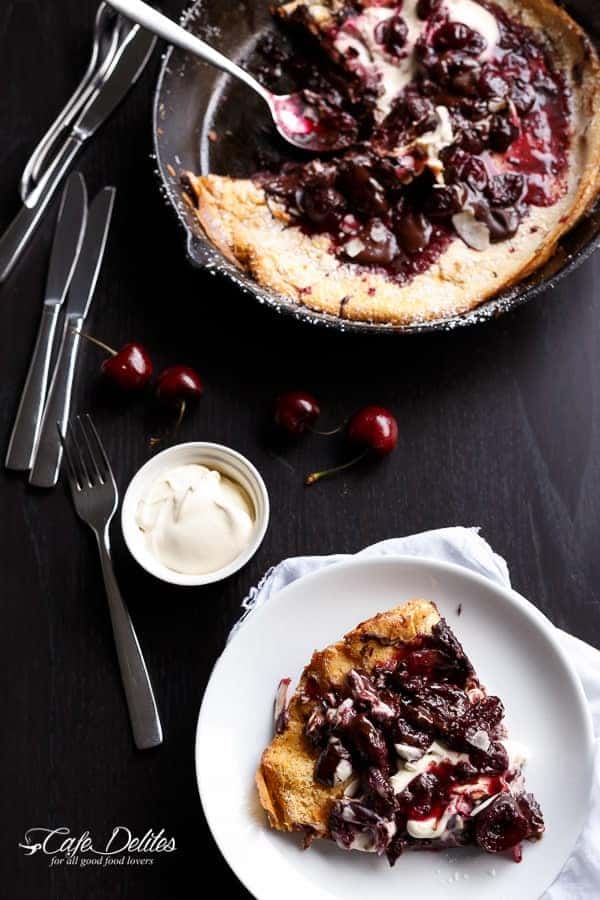 This one is right up there with all of the other Skillet Recipes on here. I love my cast iron skillet just as much as I love breakfast. No. Scrap that. Dessert for breakfast.