Strawberries 'n' Cream French Toasts
If you've been following me for a while, you'll definitely notice a pattern. I love french toast. It's probably leaning more towards an addiction. But! I don't care. Because I'd be happy to go to any french toasts annonymous group, and cook up more french toasts!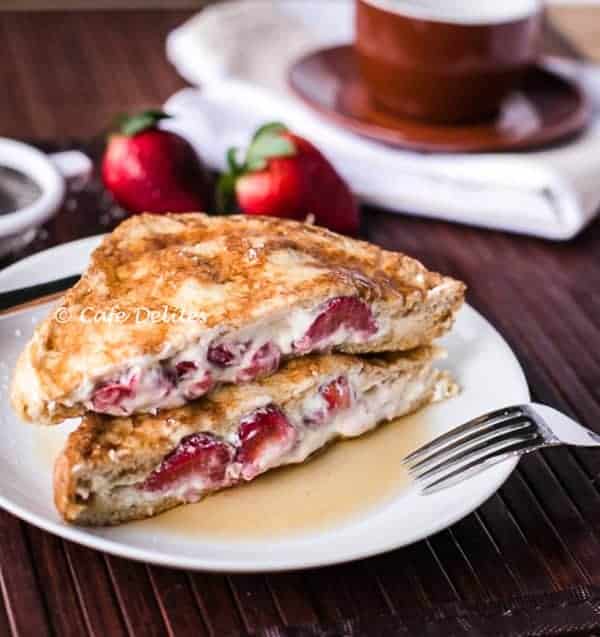 And if there's one thing I love doing, it's transforming my humble french toast int a decadent dessert for breakfast. Because really, what's better than starting your day with dessert? See? That's what I thought.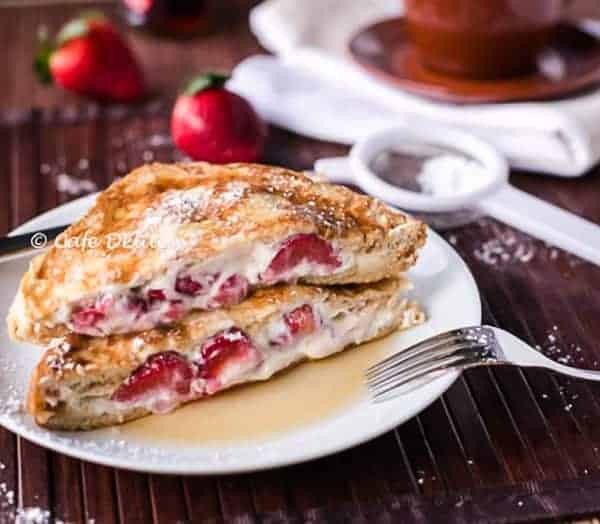 To feed my cravings and desires, and my midnight dreams of cheesecake and french toast…I decided it would only be fair to my tastebuds to infuse them both. So I did. Just.Like.That. Only of course, a low fat version!
Do you see the creaminess stuffed into that sandwich of heaven? Now this is why my tastbuds were partying at 9am this morning.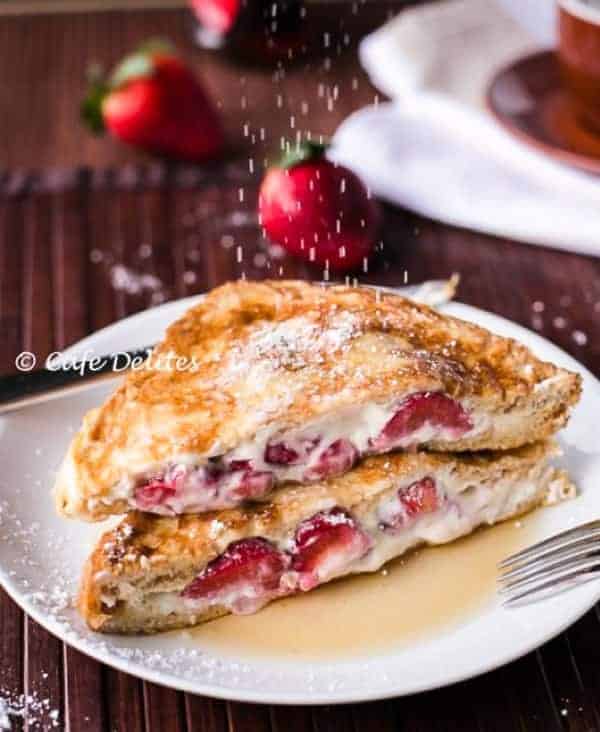 Enjoy!
0